In my latest issue of The Veteran Magazine (September-October 2011), from Vietnam Veterans of America (VVA), is an excellent series of articles focused on PTSD.
This focus spans everything from:
Since their coverage of PTSD is so long, I will post this series in several parts beginning with PTSD from the Beginning AND A PTSD Preface.
ROBERT L. HANAFIN, SP5, U.S. Army (69-77), Major, U.S. Air Force-Retired (77-94), U.S. Civil Service-Retired. Veterans Issues AND Peace Activism Editor, Veterans Today News Network.
PTSD: From The Beginning by Tom Berger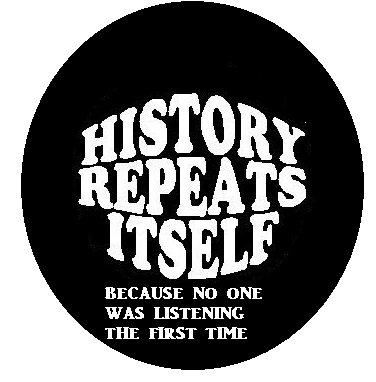 It has been said that those who ignore history are doomed to repeat it. Indications are that the numbers of veterans fighting in Iraq and Afghanistan are afflicted with PTSD at levels equal to, or greater than, those of Vietnam veterans. Tom Berger reviews this recent history.
In the summer of 1979, the organization known as the Council of Vietnam Veterans transformed into Vietnam Veterans of America. And not by coincidence, the modern era of diagnosing PTSD began shortly thereafter, in 1980, with the introduction of the disorder into the third edition of the APA Diagnostic and Statistical Manual of Mental Disorders (DSM-III). This came about largely through the advocacy efforts of VVA members and allies in the field of mental health.
The formal recognition of PTSD led to a large body of systematic research on its features. Those research findings also have led to modifications and refinements of the diagnostic criteria. But many of these criteria from DSM-III were largely unchanged in the last revision of the fourth edition of the diagnostic manual, DSM-IV-TR, which remains in use today.
War is rife with opportunities for exposure to traumatic events. They include driving a truck at risk for encountering roadside bombs, patrolling towns and villages, searching homes for enemy combatants, witnessing suicide attacks, being victimized by military sexual assaults and physical assaults, being assigned to graves registration, being involved in accidents causing serious injuries or death, being hit by friendly fire, serving in medical units, killing or injuring someone, seeing someone being killed, injured, or tortured, and being taken hostage.
Hundreds of thousands of war veterans suffer with flashbacks, nightmares, and many other debilitating mental health injuries—the so-called "silent wounds" of combat trauma. Indications are that veterans of the first Persian Gulf War, and more recently, those of Iraq and Afghanistan, are suffering from PTSD in the same numbers as those reported for Vietnam veterans in the 1985 National Vietnam Veterans Readjustment Study. In addition, media coverage has spotlighted increased suicide rates among active-duty personnel and veterans. The lack of comprehensive, efficacious assessment and treatment programs at some VA medical facilities has received its own share of negative press.
In reading about the treatments and about our struggles over the past four decades, others may realize they are not alone, and that they can learn to manage the symptoms of PTSD and not have these symptoms rule their lives.
Tom Berger, PhD., is a life member of VVA and a founding member of Chapter 317 in Kansas City, Missouri.He is the Executive Director of VVA's Veterans Health Council.
Into The Breach by Thomas C. Hall
As wars come and go, my soldier stays eternal. Wars have an impact on the combatants for years to come. For many, the often invisible scars of war continue to burn for a very long time. In this issue of The VVA Veteran, we focus on the age-old struggle of troops to come home—to come all the way home—after war. The articles include an in-depth review of the diagnosis, treatment, and implications for treatment emerging from current research on post-traumatic stress disorder (PTSD) and traumatic brain injury (TBI).
As clearer views of the multiple effects of life in a war zone emerge, we are beginning to develop and implement treatments that reduce the debilitating symptoms that accompany these invisible wounds of war. Dr. Charles Hoge, an Army veteran and nationally recognized authority on PTSD, has contributed a report on the current knowledge about PTSD.
No one goes to war alone. Families experiencing deployment desperately miss their loved ones. They want—and they need—to understand the person who returns from downrange. Just as the soldier is trained in resilience and coping skills, the family also must have access to this training, both before and after deployment. Rosemary Sweatt has written powerfully about living with a husband bedeviled by PTSD.
PTSD and TBI require diagnosis and improved treatments, and also require access to benefits. The job of ensuring support for veterans and their families so they can build fulfilling and meaningful lives falls to all of us. Only through our vigilance and our diligence can we secure these benefits. Lauren Kologe and Margo Williams take us through the PTSD disability claims process.
Every one of us has experienced returning to The World as a stranger. Most of us are home, or nearly all the way home, now. It is up to us to ensure that no one is left behind and that our nation never forgets the continuing cost of war. Wars come and go. The invisible wounds of war can be treated. They do not need to be eternal.
Thomas C. Hall, Ph.D., full-time professor and chair of the Addiction Counselor Training program at Kansas City, Kansas, Community College, has worked with veterans and their families for 35 years. He chairs the national PTSD and Substance Abuse Committee. He can be reached at [email protected]
Bobby Hanafin
Readers are more than welcome to use the articles I've posted on Veterans Today, I've had to take a break from VT as Veterans Issues and Peace Activism Editor and staff writer due to personal medical reasons in our military family that take away too much time needed to properly express future stories or respond to readers in a timely manner.
My association with VT since its founding in 2004 has been a very rewarding experience for me.
Retired from both the Air Force and Civil Service. Went in the regular Army at 17 during Vietnam (1968), stayed in the Army Reserve to complete my eight year commitment in 1976. Served in Air Defense Artillery, and a Mechanized Infantry Division (4MID) at Fort Carson, Co. Used the GI Bill to go to college, worked full time at the VA, and non-scholarship Air Force 2-Year ROTC program for prior service military. Commissioned in the Air Force in 1977. Served as a Military Intelligence Officer from 1977 to 1994. Upon retirement I entered retail drugstore management training with Safeway Drugs Stores in California. Retail Sales Management was not my cup of tea, so I applied my former U.S. Civil Service status with the VA to get my foot in the door at the Justice Department, and later Department of the Navy retiring with disability from the Civil Service in 2000.
I've been with Veterans Today since the site originated. I'm now on the Editorial Board. I was also on the Editorial Board of Our Troops News Ladder another progressive leaning Veterans and Military Family news clearing house.
I remain married for over 45 years. I am both a Vietnam Era and Gulf War Veteran. I served on Okinawa and Fort Carson, Colorado during Vietnam and in the Office of the Air Force Inspector General at Norton AFB, CA during Desert Storm. I retired from the Air Force in 1994 having worked on the Air Staff and Defense Intelligence Agency at the Pentagon.
ATTENTION READERS
Due to the nature of independent content, VT cannot guarantee content validity.
We ask you to
Read Our Content Policy
so a clear comprehension of VT's independent non-censored media is understood and given its proper place in the world of news, opinion and media.
All content is owned by author exclusively. Expressed opinions are NOT necessarily the views of VT, other authors, affiliates, advertisers, sponsors, partners or technicians. Some content may be satirical in nature. All images within are full responsibility of author and NOT VT.
About VT
-
Read Full Policy Notice
-
Comment Policy