Brzezinski's Plea: Publish Their Names, the Mysterious Super-Rich Who Only Take
By Gordon Duff, Senior Editor
Again, former National Security Adviser, Zbigniew Brzezinski, addresses the decline of American power, real power.  Though America's military advantage is at an unprecedented level, real American influence around the world has almost disappeared.  Brzezinski describes our fall from power as "abdication."
The video below is on the "must see" list. This is not just because of what it says but because so many are being counted now.
More and more "mainstream" voices are ready accept social disruption, even violence as the only solution to the covert economic war that has collapsed the world, the "magic act" that has made the earnings of the world's producers, the earners, business, labor, those who are alive for a reason disappear into the secret accounts of financial criminals and speculators.
You won't hear Brzezinski tell you that some people no longer deserve to live, not unless you listen very carefully.
Visit msnbc.com for breaking news, world news, and news about the economy
The real target of yesterday's broadcast is the "1%." Expressing strong support for worldwide revolt against economic injustice, even where rioting and violence have taken place, Brzezinski sees this movement, one he predicted in 2009, as totally inevitable and a true assertion of human will.

While the "slogan makers" talk about cutting social security and veterans benefits, the "mysterious" money world created what is called "toxic derivatives" in place of the "real money."  Money quit being real when America went off the gold standard. 
In a world where few really make anything and real commerce seldom reaches the past a few million dollars except in the oil and arms industry, an imaginary world of equally imaginary money has created a super-class of criminal elite, "Ponzi-schemers" and hucksters whose hidden wealth dwarfs that of even the Saudi princes.
How much money is out there, how big a figure?  America's national debt, in the billions during the Carter Era will hit $16 trillion any day now.
This, however, isn't the real figure.  The banks hold "derivatives," actually unauthorized "mystery money" estimated at $240 trillion dollars.  Where is that "mystery money."
The "1%"  have it and are enjoying it as though it were real, that and the money that used to be your 401k or the value that should represent the home you worked for.
That $240 trillion they have will also be the money your children and grandchildren will never earn, not unless they become banksters and hedge fund managers, trading "mystery money" in endless cycles, hoping the merry-go-round won't stop again like it did in 2007.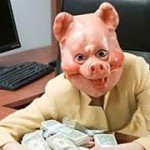 Brzezinski's real attacks, politely veiled, are on our national character itself.  With 1% of America's rich controlling more wealth than 90% of our population, money he points out is generated through economically and socially unproductive means, through mysterious manipulation of markets, unregulated, unaccountable, purely destructive, Brzezinski calls for tight controls on worldwide financial activity.
As for American politics, he views the disposition to turn to "slogans" instead of substance as something he hope the current waves of social unrest sweeping America can end.
A key issue pointed out, congress is almost entirely made up of the "1%" that vast majority of Americans view as their enemy.  You will also find, among this list, the governors and mayors, the judges, whose political lives are spent punishing Americans that don't share their love of greed.
Look at Michigan, Wisconsin and Ohio, just three of many.  Think of the 5 Supreme Court justices that overthrew every rule of g-d and man by making "corporations," not into humans but into feudal nobility, ruling over America
Brzezinski's demand:
Lists of those who take, those who have grown wealthy beyond measure on speculation but who have given nothing, donate nothing to charities, pay no taxes, give nothing to the world.
Brzezinski points out that these are the "norm" of the wealthy, the vast majority, not the few.
He calls for lists to "shame" those who have brought America to it's current level of collapse and the people to their current level of suffering.
Behind this is an unheard and unseen subtext.  What if "shame" doesn't work?
Ever hear the term "rich and shameless?"
Gordon Duff is a Marine combat veteran of the Vietnam War. He is a disabled veteran and has worked on veterans and POW issues for decades. Gordon is an accredited diplomat and is generally accepted as one of the top global intelligence specialists. He manages the world's largest private intelligence organization and regularly consults with governments challenged by security issues.
Duff has traveled extensively, is published around the world, and is a regular guest on TV and radio in more than "several" countries. He is also a trained chef, wine enthusiast, avid motorcyclist, and gunsmith specializing in historical weapons and restoration. Business experience and interests are in energy and defense technology.
ATTENTION READERS
Due to the nature of independent content, VT cannot guarantee content validity.
We ask you to
Read Our Content Policy
so a clear comprehension of VT's independent non-censored media is understood and given its proper place in the world of news, opinion and media.
All content is owned by author exclusively. Expressed opinions are NOT necessarily the views of VT, other authors, affiliates, advertisers, sponsors, partners or technicians. Some content may be satirical in nature. All images within are full responsibility of author and NOT VT.
About VT
-
Read Full Policy Notice
-
Comment Policy