A Rare Opportunity
By Gordon Duff, Senior Editor
I have waited 40 years to see young people on the streets.  I don't care if they all understand economics or that maybe Wall Street itself may not be the center of all evil in the world. What I see and many don't is that this is going on around the world, Americans are getting suppressed news.
These kids, anyone under 50 is a kid to me, make me proud.  We have sent vets to help protect them by shaming police.  It has worked, not perfectly but some.
I am remembering those people years ago who told me that war was evil.  You can't tell that to a Marine, even one sick of the killing of Vietnam.  We carried the patriotism disease, I certainly did.
Now, decades later, I have worked in half the countries of the world, met leaders, met poor farmers, the starving, the sick, the hopeless.  I have changed, a slow process learning that everything America taught me was sick.
Yes, I stick with this evaluation of our culture. 
I believe we have a rare privilege here.  We have a common enemy, a global conspiracy as clear as if alien saucers had landed at every capitol with recipe books for making human "fritters."
The sickness of greed, power, religion, patriotism has become clear as day to me, the inhumanity of it. 
The lessons our kids are only beginning to see are the ones I never understood 40 years ago when I heard them on campuses all over the country.
I used to care about America, maybe only part of America.  I now have friends in 50 countries. 
I have seen people everywhere and they are like us, they love their children like we do, they want the best for them and they live with such hopelessness, something Americans are beginning to face, not for the first time.
America has had bad times before.  This time, our constitution has failed, the gangsters have erased it and replaced it with toilet paper.
We waited 40 years and now, finally, all Americans, veterans, active duty military, college students, the unemployed, black and white, all religions, all educational and social bases, rural and urban, all Americans have a common enemy, one with no questions.
What we don't have is clarity.  All information is manipulated, scripted, we are continually subjected to psychological operations that are meant to divide us, rule us, destroy us.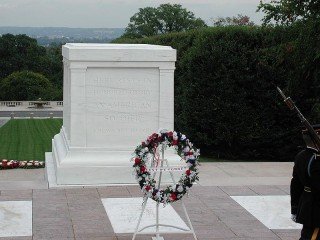 We have much to rise above.
We have that rare chance to be real heroes, a chance to win something material, something spiritual, something lasting.
We can fight for our freedom, we can bring America and the world to a halt.
We can disobey.
Admit it, we all have no respect.  It is time we show no respect.  Respect must be earned and so few do it.
The kids on the streets can be the heroes of this century, if we guide them, if we help feed them the truth, if we show them we aren't the mindless fools the world thinks we are.
I am proud of American kids.  I am proud of Israeli kids.  I am so proud of Egypt.
I have seen great goodness in Jordan and Iraq and Pakistan and India.
It is all there, a world ready to join as one in ways we had never imagined. It isn't just about peace.  It can be something much finer than that.
new york dailys
barnes and noble coupon code
crane federal credit union
art of war quotes
albany technical college
marie osmond wedding
groupon chicago
2001 ford focus
lincoln university pa
chicken salad sandwich recipe
Gordon Duff is a Marine combat veteran of the Vietnam War. He is a disabled veteran and has worked on veterans and POW issues for decades. Gordon is an accredited diplomat and is generally accepted as one of the top global intelligence specialists. He manages the world's largest private intelligence organization and regularly consults with governments challenged by security issues.
Duff has traveled extensively, is published around the world and is a regular guest on TV and radio in more than "several" countries. He is also a trained chef, wine enthusiast, avid motorcyclist and gunsmith specializing in historical weapons and restoration. Business experience and interests are in energy and defense technology.
ATTENTION READERS
Due to the nature of independent content, VT cannot guarantee content validity.
We ask you to
Read Our Content Policy
so a clear comprehension of VT's independent non-censored media is understood and given its proper place in the world of news, opinion and media.
All content is owned by author exclusively. Expressed opinions are NOT necessarily the views of VT, other authors, affiliates, advertisers, sponsors, partners or technicians. Some content may be satirical in nature. All images within are full responsibility of author and NOT VT.
About VT
-
Read Full Policy Notice
-
Comment Policy