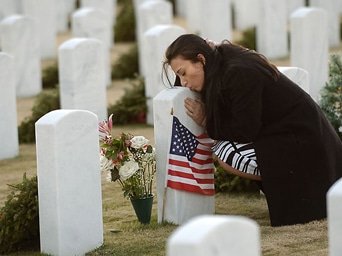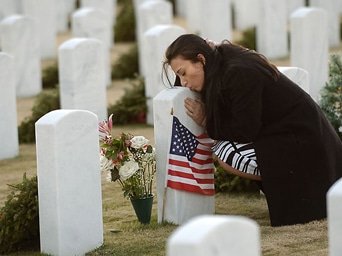 By Bill Sizemore
The Virginian-Pilot
PORTSMOUTH
The day before a young Marine died of a prescription drug overdose at Portsmouth Naval Medical Center last year, his breathing slowed and nurses grew concerned about giving him additional powerful pain relievers, a Navy investigation found.
But in the end, hospital officials say, it was not the dose of medication that killed Lance Cpl. Ezequiel Freire but a hot shower that increased its absorption, causing him to stop breathing.
Freire's family is not satisfied with that explanation.
Freire, 20, an Afghanistan war veteran from Bradenton, Fla., died in the wee hours of Feb. 13, 2010, while awaiting chemotherapy for Hodgkin's lymphoma, a type of cancer.
The investigation by the Naval Criminal Investigative Service found no signs of foul play or drug abuse and concluded that the death was accidental. The investigation has been closed and no judicial action will be taken against any of the medical staff.
"Navy Medicine is not aware of any performance issues involving our physician staff involved in this case," Deborah Kallgren, a hospital spokeswoman, said in an email interview.
An autopsy found 11 prescription drugs in Freire's blood and urine, including a toxic level of fentanyl, a narcotic pain reliever 100 times more potent than morphine, delivered directly to the bloodstream via a patch placed on the skin.
Among the other drugs given Freire, who had been diagnosed with post-traumatic stress disorder, were oxycodone and Dilaudid for pain and Xanax and other sedatives for anxiety.
The fentanyl patch, administered about 16 hours before Freire's death, was intended to replace the oxycodone. Freire was given overlapping doses of the two drugs on the theory that the fentanyl would not take effect for 36 hours.
Janssen Pharmaceuticals, a division of Johnson & Johnson, manufactures a fentanyl patch sold under the trade name Duragesic. Its website warns that the simultaneous use of the patch with other central nervous system depressants, including sedatives and narcotics such as oxycodone, can cause fatal respiratory depression.
Nurses were checking Freire's vital signs every six hours. He was last checked at 11:30 p.m., five hours before he was pronounced dead.
Before that final check, a nurse had noted that Freire was groggy and there had been a decline in his respiratory rate since that morning. "The nursing staff was concerned about administering additional pain medications," according to the Navy investigation report.
Freire was not hooked up to an electronic monitoring system that would have provided continuous tracking of his vital signs. Such systems were not routinely used for oncology patients, his attending physician told investigators.
That remains the hospital's policy today, Kallgren said.
"Continuous monitoring is prescribed by the physician based on the individual patient requirements," she said. Freire did not meet the hospital's criteria for a monitor, she said.
The suspected trigger for Freire's respiratory failure was a long, hot shower that he took after the fentanyl patch was applied, Kallgren said.
Hospital officials believe the shower boosted the absorption of fentanyl into the toxic range, she said.
The Duragesic website contains this warning: "Avoid taking hot baths or sunbathing. There is a potential for temperature-dependent increases in fentanyl released from the system resulting in possible overdose and death."
It is unclear from the available records whether Freire was given a Duragesic patch or a generic equivalent.
Jeff Christensen, a spokesman for Janssen Pharmaceuticals, said in an email statement that the Duragesic patch "is safe and effective when used in accordance with its approved labeling."
That labeling included a heat-related warning as early as 1994, and the language regarding hot baths was added in 2008, Christensen said.
He said the company has no data on the frequency of heat-related overdoses.
As a result of Freire's death, Kallgren said, the hospital has added new restrictions on prescribing fentanyl and has placed warning labels on such medications about the risk of increased absorption under high temperatures. In addition, she said, the entire staff has been educated about that risk.
The hospital has also increased the frequency of vital-sign monitoring by nurses from every six hours to every four hours, Kallgren said.
It is reasonable to believe that a hot shower could have pushed Freire into the danger zone, said Dr. Robin Hamill-Ruth, a pain management specialist at the University of Virginia Health System.
"Heat dilates the vessels to the skin and significantly increases the absorption" of fentanyl, she said.
But a more critical factor may be how drugs are used in combination, said Patrick Coyne, clinical director of palliative care at Virginia Commonwealth University's Massey Cancer Center.
Mixing narcotic pain relievers such as fentanyl, known by the medical term opioids, and sedatives such as Xanax, known as benzodiazepines, is particularly risky, he said.
"Benzodiazepines and opioids can clearly increase the risk of respiratory depression," he said. "We all move with caution using the two together – a lot more caution."
Nationwide, drug deaths have doubled in the past decade and now outnumber traffic fatalities, a recent analysis of government data by the Los Angeles Times found. Fueling the surge in deaths are prescription pain and anxiety drugs that are especially dangerous when combined.
Kalyn Freire, Ezequiel Freire's sister-in-law, said no one from the hospital has told the family that a shower was the triggering event in his death.
"It sounds like reaching," she said by email. "I don't care what their excuse is, they should be monitoring their patients.
"People that aren't in the medical field should not have to think, 'Well, I took a shower, will my meds be affected?' Are you kidding me? No one warned him about showers, and frankly it sounds like a pathetic excuse for a cover-up to me."
The family has no legal recourse against the hospital because of the Feres Doctrine, a 60-year-old legal precedent that bars lawsuits against the government on behalf of military service members.
---
Bill Sizemore, (757) 446-2276, [email protected]
Source: Hamptonroads.com
ATTENTION READERS
We See The World From All Sides and Want YOU To Be Fully Informed
In fact, intentional disinformation is a disgraceful scourge in media today. So to assuage any possible errant incorrect information posted herein, we strongly encourage you to seek corroboration from other non-VT sources before forming an educated opinion.
About VT
-
Policies & Disclosures
-
Comment Policy
Due to the nature of uncensored content posted by VT's fully independent international writers, VT cannot guarantee absolute validity. All content is owned by the author exclusively. Expressed opinions are NOT necessarily the views of VT, other authors, affiliates, advertisers, sponsors, partners, or technicians. Some content may be satirical in nature. All images are the full responsibility of the article author and NOT VT.