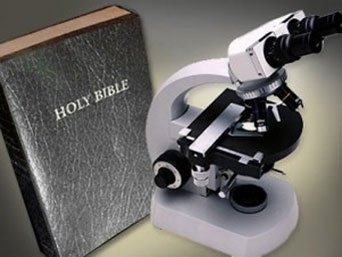 BOOK REVIEW
War of the Worldviews: Science Vs. Spirituality
by A. Burke
Physicist Leonard Mlodinow (co-author of The Grand Design) and popular New Age author Deepak Chopra team up for War of the Worldviews, a debate book which puts spiritualism against science.
The book is divided up into sections about the universe, life, the mind, and religion, each of which contain several chapters phrased as questions. In these chapters the authors both answer these question in terms of their "worldview" and respond to one another over disagreements.
I generally enjoyed Mlodinow's sections. Though I disagreed with some points here and there (and though I'm sure other readers will disagree with entire swaths of his sections), he wrote in a very clear way which laid bare the way he looks at the world as a scientist. He explained the virtues he sees in skepticism and warned against wishful-thinking in the face of reality.
Chopra's sections, on the other hand, are a mess. Throughout the book he never makes his views very clear. He certainly distances himself from various forms of orthodox and fundamentalist religions, but in discussing his beliefs he prefers to use vague New Age buzzwords like "consciousness," "spirituality," and "evolution," where he is never consistent with their definitions. When he discusses evolution, for example, it's very difficult to tell whether he means biological evolution, the general concept of change, or some type of personal growth.
It is worth noting too that Chopra champions Darwin's theory, but he continuously fails to grasp basic concepts like "natural selection." This pattern is repeated for other areas of biology, as well as subjects within physics, cosmology, and neurology. Luckily, Mlodinow is usually there to set things straight on these scientific issues.
Overall, Mlodinow's sections made the book a worthwhile read whereas Chopra's sections seem to be a good foil, allowing Mlodinow to address some pretty interesting scientific issues. I think every reader will be illuminated by this book to some degree, but anyone looking for an old fashioned "Does God Exist?" debate will be sorely disappointed.
Visit msnbc.com for breaking news, world news, and news about the economy
OTHER REVIEWS

 "Finally!  The beginning of a dialog in the true spirit of open-ended science that should be inclusive of all phenomena including spirituality. Congratulations to Chopra and Mlodinow for the breakthrough.  May their book become a trendsetter!"
—Amit Goswami, quantum physicist, author of The Self-Aware Universe and How Quantum Activism Can Save Civilization

"Quantum mechanics demonstrates the reality of particle entanglement. The reality of today's world is that all of our lives are entangled. The dialogue between these two extraordinary writers serves as a source of awe and inspiration to all of us."
—James R. Doty, M.D., Professor of Neurosurgery, Founder & Director, Center for Compassion and Altruism Research and Education (CCARE), Stanford Institute of Neuro-innovation and Translational Neuroscience, Stanford University School of Medicine

"A refreshing and more useful approach to the old combat between science and religion. The two authors want the best for humanity, and their zeal is revealed even when they fiercely disagree. The value of this book will only become greater and more appreciated with time."
—Menas Kafatos, Ph.D., Fletcher Jones Endowed Professor in Computational Physics, Dean, Schmid College of Science, Vice Chancellor for Special Projects, Chapman University

"Two compelling figures of our time mindfully joust on the battlefield of brain, cosmos, and evolution. This is a win-win for the authors and for every reader."
—Rudolph Tanzi, Ph.D., The Joseph P. and Rose F. Kennedy, Professor of Neurology, Harvard Medical School, Director of Genetics and Aging, Massachusetts General Hospital 
Two bestselling authors first met in a televised Caltech debate on "the future of God," one an articulate advocate for spirituality, the other a prominent physicist.  This remarkable book is the product of that serendipitous encounter and the contentious—but respectful—clash of worldviews that grew along with their friendship. 
In War of the Worldviews these two great thinkers battle over the cosmos, evolution and life, the human brain, and God, probing the fundamental questions that define the human experience.
How did the universe emerge? 
What is the nature of time? 
What is life?
Did Darwin go wrong? 
What makes us human?
What is the connection between mind and brain? 
Is God an illusion?
 
This extraordinary book will fascinate millions of readers of science and spirituality alike, as well as anyone who has ever asked themselves, What does it mean that I am alive?
ATTENTION READERS
We See The World From All Sides and Want YOU To Be Fully Informed
In fact, intentional disinformation is a disgraceful scourge in media today. So to assuage any possible errant incorrect information posted herein, we strongly encourage you to seek corroboration from other non-VT sources before forming an educated opinion.
About VT
-
Policies & Disclosures
-
Comment Policy
Due to the nature of uncensored content posted by VT's fully independent international writers, VT cannot guarantee absolute validity. All content is owned by the author exclusively. Expressed opinions are NOT necessarily the views of VT, other authors, affiliates, advertisers, sponsors, partners, or technicians. Some content may be satirical in nature. All images are the full responsibility of the article author and NOT VT.