"You shall know the truth, and the truth shall make you mad" Aldous Huxley
The Israel Lobby is one of the most powerful and pervasive special interest groups in the United States. It began its activities many decades ago and played a major role in the creation of Israel.
It consists of a multitude of institutions, many of them extremely well-funded, that work to influence Congress, the Presidency, academia, the media, religious institutions, and the American public on behalf of Israel. It also includes influential individuals.
Below are a few examples.
| | | |
| --- | --- | --- |
| Hillary Clinton, Secretary of State, Former Presidential Candidate | Eric Cantor, Republican House Majoirty Leader | Steny Hoyer, Democratic House Minority Whip |
AIPAC: The most prominent governmental lobbying organization is the American Israel Public Affairs Committee (AIPAC). Fortune Magazine typically rates this as the second most powerfully lobbying organization in the U.S. AIPAC frequently writes the legislation that members then introduce, and that extraordinarily large majorities of both parties then endorse.
AIEF: A subsidiary of AIPAC is the American Israel Education foundation (AIEF), which takes Congressional Representatives on all-expense-paid trips to Israel. In August 2011 they took 81 representatives on trips led by the leaders of both parties to Israel. (The legality of this is being challenged.)
WINEP: The Washington Institute for Near East Policy (WINEP) works to influence media coverage of Israel.
ADL:The Anti-Defamation League (ADL) regularly works to promote Israeli interests.Jewish Community Relations Councils, Jewish Federations, Hillels, Hadassahs (Click on each title to see an example), and similar organizations regularly promote Israeli interests in virtually every city in the United States.
Political Action Committees (PACs): There are numerous PACs around the money that raise money for candidates based on their stands on Israel. Almost all have deceptive names that hide their focus, and combined they raise hundreds of thousands of dollars for candidates. One of the best books on the topic reports "in 1988, Israel's lobby had 78 PACs spending more than $5.5 million to bribe Congress to vote more aid for Israel. That was more than total contributions together of the two next largest special interests in the United States—the real estate lobby and the teamsters." The Washington Report on Middle East Affairs reports on this topic frequently. To learn more see their list of pro-Israel PAC contributions to candidates in 2010.
The Emergency Committee for Israel: The Israeli newspaper Ha'aretzreports: "Washington observers may feel there is no obvious shortage of pro-Israel lobbyists in the city – but a group of leading American conservatives thinks otherwise and has set up a new campaign group to attack President Obama over his "anti-Israel" stance, U.S. website Politico reports.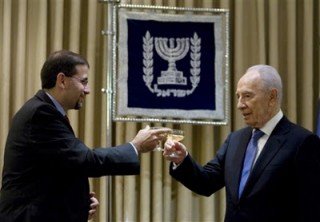 The Emergency Committee for Israel presents a potent combination of Republican Party neoconservatives and Evangelical Christians. The new group's board includes Weekly Standard Editor William Kristol and Gary Bauer, a former Republican presidential candidate who leads the group American Values, as well as Rachel Abrams, a conservative writer and activist."
Influential pro-Israel Individuals: An example of such an individual is the current US Ambassador to Israel, Daniel Shapiro, who gave a speech in which he detailed his extremely close, life-long ties to Israel, concluding:
"… as a committed Jewish American, with deep roots in the American Jewish community and warm bonds of affection with Israel, I will have an opportunity to draw on those associations to help make the U.S.-Israel relationship, strong as it is, even stronger in the years ahead."
He stated that "ensuring Israel's future" drives all US policies.
Alison Weir, President of The Council for The National Interest on Al Jazeera discussing AIPAC during their annual policy conference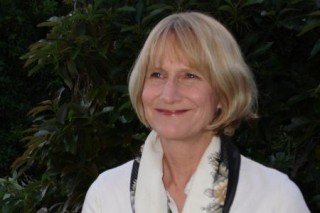 ABOUT CNI: The Council for the National Interest (CNI) is a 501 (c) 4 non-profit, non-partisan organization that advocates for Middle East policies that serve the national interest; that represent the highest values of our founders and our citizens; and that work to sustain a nation of honor, decency, security, and prosperity.
CNI seeks to encourage and promote a U.S. foreign policy in the Middle East that is consistent with American values, protects our national interests, and contributes to a just solution of the Arab-Israeli conflict. It is CNI's goal to restore a political environment in America in which voters and their elected officials are free from the undue influence and pressure of foreign countries and their partisans.
Purchase Book on Amazon.com:  The Israel Lobby and U.S Foreign Policy
Edited by: Debbie Menon
---
AIPAC: The Voice of America — Part 1: The Orange and the Pea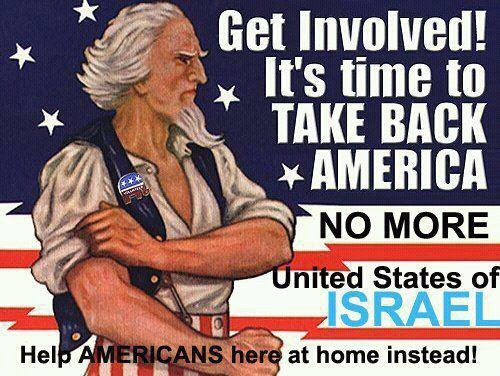 ATTENTION READERS
We See The World From All Sides and Want YOU To Be Fully Informed
In fact, intentional disinformation is a disgraceful scourge in media today. So to assuage any possible errant incorrect information posted herein, we strongly encourage you to seek corroboration from other non-VT sources before forming an educated opinion.
About VT
-
Policies & Disclosures
-
Comment Policy
Due to the nature of uncensored content posted by VT's fully independent international writers, VT cannot guarantee absolute validity. All content is owned by the author exclusively. Expressed opinions are NOT necessarily the views of VT, other authors, affiliates, advertisers, sponsors, partners, or technicians. Some content may be satirical in nature. All images are the full responsibility of the article author and NOT VT.