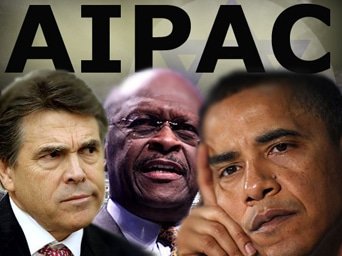 Presidential and congressional elections are a very busy time for the "surgical units" of the American –Israeli Public Affairs Committee (AIPAC).
In the 1987 Academy Award winning movie " The Last Emperor" by the brilliant director Bernando Bertolucci, in one of the scenes, the chief custodians of the Emperor Household was seen collecting his "private" parts as he leaves the Emperor household for the last time.
In China's Imperial past those chosen or selected to serve in the Chinese Imperial Household are required to undergo "surgery" and become " Eunuchs". Imperial China is no different from America today.
Any one running for national public office whether the White House, Senate or House of Representative and key senior officials chosen to serve in both Republican and Democratic administrations must undergo "surgery" similar to that of Imperial China. Visiting AIPAC surgical units surely qualify these candidates to assume national office, where loyalty and commitments to Israel are the litmus tests for those seeking national officials the likes of Herman Cain, Rick Perry, Newt Gingrich, Mitt Romney and other Republican and Democratic candidates. It seems putting Israel First is what wins elections in the US.
Too bad for America, its citizens and tax payers and its national interests very few public national officials dare to speak out and dare to put America First. Those who chose to put America First the likes of Ambassador Chas Freedman find themselves denied the right and privilege to serve the nation.
I think by now we can see the kind of impact such surgery have on Barack Obama's Presidency. The Cairo Speech, the Noble Peace Prize, the appointment of US special envoy George Mitchell are a "relapse", and it seems the only times Barack Obama is energized is when he is at AIPAC, making commitments to Israel putting his former predecessor George Bush to shame.
Barack Obama's Middle East policy is not only a disaster but a disgrace as well. A disgrace and a shame for a man who sold himself to voter on "change" and who received his Noble Peace Prize as an "advance".
The US decision to bully members of the UN Security Council to either abstain or simply refuse to endorse the Palestinian membership application and the decision to withdraw all funding from UNESCO are but a result of such "surgery". I very much doubt if Barack Obama's second term will make any difference. When it comes to the Arab-Israeli conflict, the result of "surgery" will last as long as one is office.
Too bad for America, too bad for Israel, too bad for the Palestinians certainly too bad for world peace that Barack Obama's presidency is unable to make partial recovery.

President Barack Obama discovered proceeding with and pushing hard to achieve a just peace between Israel and the Palestinians and Israel and the Arab is not that easy giving the power and authority of AIPAC and the power and control American Jewish leaders and Jewish community exercise over members of Congress, the media especially conservative media and think tanks, certainly over his presidency.
Poor President Obama he found himself being blackmailed by Israel, its agents and loyalists in Congress with the stark choice either peace in the Middle East or his presidency. As expected President Obama had no choice but to back down and retreat. No one so far at least while in office have been able to recover from the impact of the "surgery".
One only need to remember the likes of Andrew Young, the late senator Charles Percy, the late senator William Fulbright, former congressman Paul Findley among many other members of congress and other high ranking officials. Any one who speak of and advocate peace and any one who dared not toe the Israeli Likudist line will find themselves old history in Washington out in the cold.
So far, even someone like President Barack Obama with all of his smart, vision for a "change" failed to muster the needed courage to over come the "surgery" and take on AIPAC and its allies within the American Jewish community and among Evangelical Christian Zionists.
Perhaps it is time for the President of the United State to gather and collect his courage and stand up for America's interest and takes the case of peace in the Middle East directly to the American people. I am sure he will be surprised to know that fairness and sense of justice among the American people are more powerful than all of the power, blackmail and "surgery" exercised by Israel and its agents and Fifth Column in the US.
President Barack Obama must entrust his political faith to the American people and not AIPAC. It is time for the president and Congress to have faith in the American people and put America First.
Sami, a Palestinian-American and a US Army Veteran (66-68), recipient of the "soldier of the month award and leadership award from the 6th Army NCO Academy, is an international legal and business consultant with over 40 years of international experience, in construction, hospitality services, conservation, and defense, in the Middle East, Europe, and North Africa. Sami is a holder of BA, MPA in Public and Environmental Affairs, Jurist Doctor from Indiana University. While at IU he was elected class president, student government president and chairman of the Indiana Students Association,
Active in peace movement as a co-author of the pre-amble for the One State for All of its people and voluntary service program SalamNation. A frequent contributor on national and international affairs. He resides in the United States.
ATTENTION READERS
Due to the nature of independent content, VT cannot guarantee content validity.
We ask you to
Read Our Content Policy
so a clear comprehension of VT's independent non-censored media is understood and given its proper place in the world of news, opinion and media.
All content is owned by author exclusively. Expressed opinions are NOT necessarily the views of VT, other authors, affiliates, advertisers, sponsors, partners or technicians. Some content may be satirical in nature. All images within are full responsibility of author and NOT VT.
About VT
-
Read Full Policy Notice
-
Comment Policy