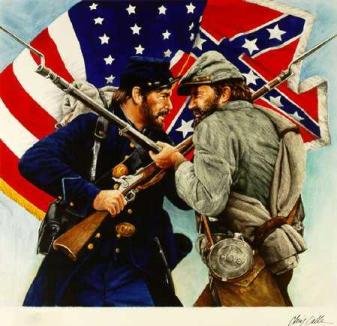 Last week I was motivated to talk about heroism coming off the fantastic Veteran's Day week. It was a moving week in which I began to broaden my support of some new Veteran's issues and help a friend who was bitten by the Agent Orange Bug yet never served in any branch of the military. She just was unfortunate to have volunteered to join a USO tour to Vietnam and has suffered that decision for nearly forty years battling cancer.
I wrote about Leslie Dahke last summer and her battle with the government to provide benefits under Memo 53 which was enacted to cover contract personnel and volunteers who work with the government and are injured on the job. The legislation was designed just for cases like Leslie's, where she was never paid for her volunteerism, but was victimized by the same government that put all our Vietnam Veterans in harm's way with the use of Agent Orange. Like many of our Veterans, she has yet to receive any recognition let alone benefits.
In my eyes and those of many Veterans who have come to know Leslie over the years, she is OUR HERO, just as if she had fought alongside in the jungles. She went when celebrities like Jane Fonda had turned those at home against the Vietnam War. She served by providing "that voice" that many still respected the job the military was doing, and she has given all without regret. If that isn't heroism, then maybe I got off the bus at the wrong stop.
It has been my honor to guide Leslie to City of Hope to see a specialist in gene and stem cell transplantation which may prove to be her salvation. It's a big IF, but the technology is available if she is strong enough and that the doctors can "stretch experimental protocols" to get her into a clinical study…no guarantees, but then again, a hero never looks at reward, just the difference their action will make for others. So, Leslie got me thinking about heroes in general, which moved me to action last week.
I started by noting that no one decides to be a hero, and heroes do not have to look like Superman. I pointed out that 5′-5″ tall, 112 pound Audie Murphy was just like you and me, along with millions of other Americans… an ordinary person. What set him apart from others was that he was prepared to take action at the right time, and to the amazement of those who benefited from his bravery, enough lived to tell the story making him a legend.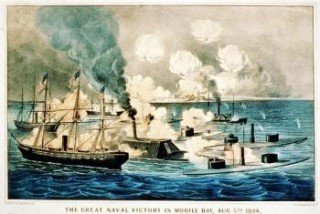 The Congressional Medal of Honor is our nation's highest award for heroism. While there is no written military regulation that requires a senior officer to ever salute a junior officer or an enlisted man first, it has been a long standing military tradition that an officer render a salute first to a Medal of Honor recipient. When doing so, the senior officer is not technically saluting the man, but the award, in the same way that military personnel saluting a color guard are saluting the US flag and not the flag bearer. In most awards ceremony, the President as well, will salute the recipient after placing the medal around the soldier's neck. A recent noted exception was when President Obama failed to salute SSG Salvador Giunta after making the award.
Throughout the history of the American military there have been other Audie Murphys. In fact there have been nineteen ordinary soldiers and seamen who stand out above all other heroes, by being awarded the Medal of Honor recognition TWICE!
The first such honored hero was John Lafferty, born in New York, who enlisted to fight in the Civil War. He was awarded his first medal while on board the USS Wyalusing. His second Medal of Honor was under the name of John Laverty following his re-enlistment in 25 May 1864. When you talk about "ordinary people" as heroes, Mr. Lafferty fits the bill to a tee. He enlisted in the Navy under his real name of Lafferty; served in the Civil War, and then re-enlisted in California under the assumed name of "Laverty", born in Ireland. His two citations read as follows:
First citation: "Served on board the U.S.S. Wyalusing and participated in a plan to destroy the rebel ram Albemarle in Roanoke River, 25 May 1864. Volunteering for the hazardous mission, Lafferty participated in the transfer of two torpedoes across an island swamp and then served as sentry to keep guard of clothes and arms left by other members of the party. After being rejoined by others of the party who had been discovered before the plan could be completed, Lafferty succeeded in returning to the mother ship after spending 24 hours of discomfort in the rain and swamp".
The second citation was brief and lacked the full details of the heroism involved…I guess you had to have been there to fully appreciate the bravery. "Serving on board the U.S.S. Alaska at Callao Bay, Peru, September 14, 1881. Following the rupture of the stop-valve chamber on that vessel, Laverty hauled the fires from under the boiler".
Going back to the Civil War, Captain Frank Baldwin, was the first to be awarded two medals of Honor in action against enemy combatants. Like Audie Murphy, there was nothing extraordinary about Captain Baldwin. He was born in 1842 and went into the Army as a bachelor and remained single under after his first MOH came about. He got married in 1867, and chose to make the military his career, achieving the rank of Brigadier General by the time he retired in 1902. Throughout his military career he often showed his gallantry as a line officer.
His first Medal of Honor came about in the Civil War when, as a Capitan in Company D, 19th Michigan Infantry, though recognized as a First Lieutenant in the 5th U.S. Infantry, "he led his company in a countercharge at Peach Tree Creek, CA, 12 July 1864, under a galling fire ahead of his own men, and singly entered the enemy's line, capturing and bringing back 2 commissioned officers, fully armed, besides a guidon of a Georgia regiment".
The second recognition came during the First Indian War. His deeds were witnessed on the 8th of November 1974 and his citation reads, "Rescued, with 2 companies, 2 white girls by a voluntary attack upon Indians whose superior numbers and strong position would have warranted delay for reinforcements, but which delay would have permitted the Indians to escape and kill their captives". He died in Denver, Colorado, on 22 April 1923 and was buried with full military honors in Section 3 of Arlington National Cemetery
There must be something about those who volunteer to join the military. John Lafferty wasn't the only double MOH recipient to have served under two names. John Laver Maher, another "Irish born American", was awarded his Medals of Honor as John Cooper. Additionally, it is not always a war time situation that brings out the best in a man. Sometimes there are instances outside of war which require someone to step forward and take action.
Coxswain, John Cooper's first award came in the Civil War from action in Mobile Bay. His citation reads as follows "On board the U.S.S. Brooklyn during action against rebel forts and gunboats and with the ram Tennessee, in Mobile Bay, 5 August 1864. Despite severe damage to his ship and the loss of several men on board as enemy fire raked her decks from stem to stern, Cooper fought his gun with skill and courage throughout the furious battle which resulted in the surrender of the prize rebel ram Tennessee and in the damaging and destruction of batteries at Fort Morgan".
Quartermaster John Cooper, aka John Laver Maher (I could not find out why John Cooper chose to enlist under an alias), became a hero for the second time just 17 days after Lee's surrender to Grant at Appomattox Court House on April 9, 1865. The war was over and everyone wanted to return home after the many years of fighting that tore America in two.
Not surprising is that so shortly after the end of hostilities between the North and South, the troops would automatically become a little more careless in their duties just like the end of all wars. A fire broke out in Mobile Bay and death was in the air as munitions were exploding all around.
John Cooper's second citation reads as follows: "Served as quartermaster on Acting Rear Admiral Thatcher's staff. During the terrific fire at Mobile, on 26 April 1865, at the risk of being blown to pieces by exploding shells, Cooper advanced through the burning locality, rescued a wounded man from certain death, and bore him on his back to a place of safety".
As we head into the Thanksgiving Holiday, as a nation we should be thankful for our country's military. Everyone is a hero in just serving. Wednesday I will continue telling you about the nineteen double Medal of Honor recipients, some of whom faded into history while others went on to "legend status".
Friday I will write a special article on Thanksgiving tradition and the reverence we should all hold dear in that one day of being thankful, particularly in the starring role The Almighty has played in events that changed our Nation. It will surely ruffle a few feathers.
Following his service in the Marine Corps Ed Mattson built a diverse career in business in both sales/marketing and management. He is a medical research specialist and published author. His latest book is Down on Main Street: Searching for American Exceptionalism
Ed is currently Development Director of the National Guard Bureau of International Affairs-State Partnership Program, Fundraising Coordinator for the Warrior2Citizen Project, and Managing Partner of Center-Point Consultants in North Carolina.
Mr. Mattson is a noted speaker and has addressed more than 3000 audiences in 42 states and 5 foreign countries. He has been awarded the Order of the Sword by American Cancer Society, is a Rotarian Paul Harris Fellow and appeared on more than 15 radio and television talk-shows.
ATTENTION READERS
Due to the nature of independent content, VT cannot guarantee content validity.
We ask you to
Read Our Content Policy
so a clear comprehension of VT's independent non-censored media is understood and given its proper place in the world of news, opinion and media.
All content is owned by author exclusively. Expressed opinions are NOT necessarily the views of VT, other authors, affiliates, advertisers, sponsors, partners or technicians. Some content may be satirical in nature. All images within are full responsibility of author and NOT VT.
About VT
-
Read Full Policy Notice
-
Comment Policy