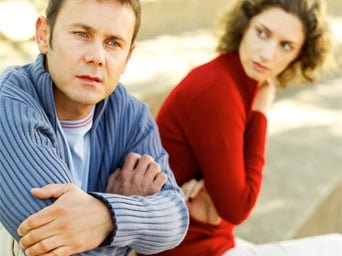 In today's world marriages which last a lifetime are extremely rare. In our society today, failed marriages and divorce are common place.
You no longer need a real reason to file for divorce; you merely have to file and the divorce will be granted. In most states, it's about that easy.  
The information contained in this article is nothing new. The coldhearted tactics described below are used successfully every day in every state in the U.S. Divorce attorneys and Department of Family and Children Service professionals make their living on broken families and failed marriages. Divorce and child custody law is a multibillion dollar business.
Attorneys and DFAC professionals thrive on those going through a divorce. The more divorces there are, the more money these individuals make. If no one got a divorce, they would be out of business.
In addition, divorce attorneys will not hesitate to use every trick in the book to get their client the largest award possible. To many attorneys it is all about money and nothing else.
One particular group of individuals is more vulnerable to civil court abuse than most others. Sadly, our military personnel and disabled veterans (men and women) have been singled out as very likely to be discredited and disqualified as parents for several different reasons. These men and women routinely have their military service used against them in divorce court.
From their mandatory extended deployments, to Post Traumatic Stress Disorder (PTSD), to the inclusion of VA disability compensation as 'income' when calculating alimony, it often seems that everything possible is used against the veteran. Divorce attorneys have a wide range of tactics and strategies they use to portray our veterans as irresponsible, unpredictable, mentally and emotionally unstable, and many as capable of domestic violence.
In May of 2010, a delegation from Operation Firing For Effect(OFFE) traveled to Key West, Florida to attend Earnest Pridemore's divorce hearing. Mr. Pridemore represented himself, and attorney David L. Manz of Marathon, Florida represented Mrs. Pridemore.
At one point in the hearing, in support of a restraining order against Mr. Pridemore, Manz implied that all military veterans were high risks for spousal abuse and domestic violence by virtue of their military training, which aggressively teaches them to kill and destroy.
Civil Court Judge Mark Jones did not strike Manz's statement and it was allowed into the hearing transcript. This anti-military statement by attorney Manz is a perfect example of how low some attorneys will go to discredit an honorable military veteran. Earnest Pridemore was ordered to surrender his antique firearm collection to sheriff's deputies. OFFE has received dozens of similar complaints from active duty personnel and veterans.  Every day in courtrooms across the nation military veterans and active duty personnel are having their service in the United States Armed Forces used against them.
Veterans and active military personnel are losing custody, parental rights, and even visitation based on PTSD ratings and overseas deployments. The twisted logic behind these unjust court rulings is: a PTSD diagnosis implies emotional instability and unpredictable behavior; and an extended tour of duty overseas indicates a lack of contact and involvement in the development of one's child or children.
In fact, in some cases where a parent 'voluntarily' and 'willingly' joined the military after the birth of a child, they are being accused of intentional abandonment. Unfortunately, all of these factors (& others) are being used against our veterans and military personnel who are going through a divorce and seeking custody of, or just visitation with, their child or children.
Another tactic being used by attorneys is convincing court judges to award alimony and child support based solely on a totally disabled veteran's disability compensation. This practice goes against established federal law which protects disability compensation from attachment in any legal process whatsoever. The disabled veteran is forced to give their VA disability compensation to their ex-spouse, or go to jail for contempt. Some civil court judges claim that they do not have to honor federal law in state divorce court.
Attorneys have even gone as far as to include wording in divorce settlements covering the possibility that a veteran might become disabled and might receive disability compensation in the future. If that occurs, those funds will then be used to increase their ex-spouse's alimony award. In other words, before a disabled veteran even receives a disability rating or compensation, their ex-spouse has already been awarded a significant portion of this money.
Divorce attorneys routinely paint a distorted picture of our military personnel and disabled veterans. OFFE has documented multiple cases where disabled veterans have unconscionably had their hunting guns taken away during a divorce for no reason other than that the veteran had a PTSD rating. This action automatically depicts the veteran as dangerous, which is the opposing attorney's objective.
Another abuse OFFE has documented is retired military personnel losing as much as half of their retirement to an ex-spouse to whom they were not married during their military service. Although the ex-spouse contributed nothing to the veteran's military career, they will receive military retirement moneys.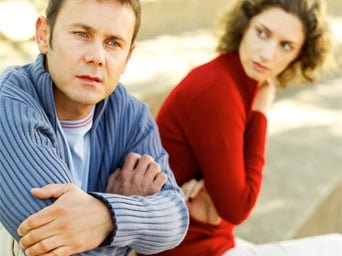 OFFE has also documented cases where the reason given for the divorce is because the veteran is disabled and the spouse does not wish to contribute to their care any longer. Then, adding insult to injury, the ex-spouse is awarded a large portion of the veteran's disability compensation. Compensation the veteran receives for the same disabilities their former spouse used as an excuse for the divorce.
Some of our nation's most deserving (our disabled veterans) are suffering great hardship at the hands of civil court judges who couldn't care less how many Purple Hearts they have, or how many limbs they have left. Too often, the primary objective of divorce attorneys is to shake loose the federal money our veterans receive as compensation for their disabilities – so their client can pay them for their legal representation.
Everyone in the court room has a vested interest in the veteran's disability compensation.
Realizing every case is different; ask yourself a very simple question. Take the word "veteran" out of the divorce equation. Two individuals get a no-fault divorced. One is able bodied and capable of working, and one is severely disabled and unable to work. Which one do you think should receive alimony?
OFFE is currently monitoring 150 separate cases of veteran abuse in divorce courts nationwide. OFFE has devoted 10 years of research to these problems. To date, 9 of OFFE's disabled veterans have been jailed for refusing to use their VA disability compensation to pay alimony and/or support. Suicide among our former and active duty military far exceeds the national average. Depending on the age range examined, veteran suicide rates are as much as 400% higher than that of the corresponding civilian population.
OFFE is convinced that there is a direct link between divorce, homelessness and suicide among our veteran and active duty military population. Creating a situation where a parent is homeless or takes their own life is not in the best interest of any child.
As a nation, we ask our young men and women to serve in our military, and if necessary kill and destroy for our protection. Then, we stand quietly by as aspects of our legal system use their military service against them.
[Footnote] Finding an attorney to represent a veteran's best interest in a divorce is extremely difficult, as most are not willing to go against the status quo. It is also very difficult to find case law which rules in the veteran's favor. Two attorneys who deserve an honorable mention are; Frederick Stud Jones of Georgia, and Patricia Campbell of Ohio, both of whom recognize the problems facing our veterans in civil court. In addition, Cote v. Cote (2011 VT 92 No. 2010-057) heard by the Vermont Supreme Court in August 2011 demonstrates the proper way to treat veteran's disability compensation in a divorce.
Although Jere Beery only served 4 years in the U.S. Navy, he has an impressive military history. Twenty-seven months of that service was in the combat waters of Vietnam. His first duty station in 1965 was aboard the USS WESTCHESTER COUNTY, (LST-1167) as a Seaman. The WESTCHESTER COUNTY was involved in many operations within the combat waters of South Vietnam and received many awards and accolades for her service. The WESTCHESTER COUNTY was the recipient of 15 Battle Stars for her 19 years of service. LST-1167 was one of only 3 ships of her type to earn 15 Battle Stars (out of over 1200 LSTs built since before WWII).
Beery's second duty station in 1967 was with the legendary PBRs of the Brown Water Navy. As a volunteer, Beery saw combat on a fairly routine basis with this elite group and their high-speed patrol craft. On March 1, 1968, Beery's patrol was ambushed by a sizeable force of NVA and Viet Cong. The boat Beery was aboard took two direct RPG hits to her starboard side badly wounding four members of the boat's crew. Seaman Beery was the most severely wounded and not expected to live. The first RPG had exploded right where Beery was standing as he manned his 50 caliber machine gun. To this day, Beery contributes his survival to the life-saving actions of his patrol officer, LT. RICHARD GODBEHERE and his other crew members. Beery spent the next year and a half hospitalized and recovering from his wounds. THE GODBEHERE PATROL
On November 1, 1968, while Jere Beery was recuperating at NAS Hospital, Jacksonville, Florida, USS WESTCHESTER COUNTY was attacked on the My Tho river. At 03:22 in the morning two very large mines were detonated on the ship's starboard side. 25 men were killed, 17 were the ship's crew. Several of the men killed that morning were friends and former shipmates of Beery's. This incident has gone down in history as the greatest loss of life by the U.S. Navy in a single attack during the entire Vietnam War. USS WESTCHESTER COUNTY
In mid-1969, Jere Beery was medically retired from the Navy. His service record reflects 1 Bronze Star, 3 Purple Hearts, and 5 military campaigns in Vietnam. Beery was also rated totally and permanently disabled by the Veterans Administration.
Over the years since Vietnam, Jere Beery has attempted to do some things many thought impossible for someone with physical injuries such as his. During the early 80s, Jere Beery, as a member of the Screen Actors Guild pursued a brief career in the motion picture business as an actor. Beery landed a few small parts in a number of movies and television programs. On several occasions, to the amazement of many, Beery even executed his own stunts.
In 1986, Jere Beery gave up his career in the movies to crusade for his fellow veterans. Since that time, veteran's rights advocate Jere Beery has been a noted driving force in the Veteran's Rights Movement and effort to improve services for our veterans. Beery's efforts have been extremely well documented and many articles have been written about his quest. A few of these articles can be found on this page. You can also type the words "Jere Beery" into any search engine to find out more about Beery's efforts. www.google.com
Jere Beery's multifaceted story is truly an amazing one. From his survival in Vietnam to risking additional injury executing stunts in the motion pictures, to fighting to protect the benefits earned by our troops, Jere Beery has forged his own trail and continues to amaze and baffle many.
– Place and Date of Birth: Orlando, Fl – 03/13/48
– Raised: St. Augustine, Fl
– Place & Date Enlistment: Jacksonville, Fl – 05/20/65
– Branch of Service: U.S. Navy
– Highest Rate/Rank: E4/PO3/Signalman Third Class
– Duty Stations: USS WESTCHESTER COUNTY, LST-1167 and TF116, River Patrol Force, River Section – 511, (PBRs), Binh Thuy, RSVN
– Date of Discharge: 5/14/69
– Type of Discharge: Honorable, Medically Retired
– VA Rating: 100% Totally and Permanently Disabled
Military Awards and Medals:
– 1 Bronze Star – w/combat "V" Citation
– 3 Purple Hearts – (1/5/68, 2/14/68, 3/1/68)
– Vietnam Service Medal – w/1 Silver Star – (5 military campaigns in-country, RSVN)
– Republic Of Vietnam Campaign Medal – w/1960 device
– Combat Action Ribbon
– Meritorious Unit Commendation Ribbon
– Presidential Unit Commendation Ribbon
– National Defense Medal
– Republic of Vietnam Meritorious Unit Citation – Gallantry Cross Medal Color, w/Palm
– Republic Of Vietnam Meritorious Unit Citation – Civil Actions Medal, First Class Color, w/Palm
Military Training:
– River Patrol Craft Training, (PBR), Mare Island, CA
– Special Weapons Training, Mare Island, CA
– J.E.S.T. (Jungle Environmental Survivor Training) – Cubi Point, Philippines
– S.E.R.E. (Survival, Evasion, Resistance, Escape Training) – Whidbey Island, Washington State
– Vietnamese Language – Mare Island, CA.
ATTENTION READERS
We See The World From All Sides and Want YOU To Be Fully Informed
In fact, intentional disinformation is a disgraceful scourge in media today. So to assuage any possible errant incorrect information posted herein, we strongly encourage you to seek corroboration from other non-VT sources before forming educated opinion. In addition, to get a clear comprehension of VT's independent non-censored media, please read our
Policies and Disclosures
.
Due to the nature of uncensored content posted by VT's fully independent international writers, VT cannot guarantee absolute validity. All content is owned by the author exclusively. Expressed opinions are NOT necessarily the views of VT, other authors, affiliates, advertisers, sponsors, partners, or technicians. Some content may be satirical in nature. All images are the full responsibility of the article author and NOT VT.
About VT
-
Comment Policy