Up to One Third of Veterans Lost their Homes Since 2008
By Gordon Duff, Senior Editor
Figures lie, some groups are counted, some are not.  But the lowest figures available have one in three families, this includes active duty serving overseas, reservists and National Guard and veterans losing their homes since 2008.
Two thirds of those are now "split up" with at least one member listed as "homeless."  Almost all are, according to official figures, "living in poverty."
One government program, only covering those currently serving active duty, who needed mortgage help, responded.  The Homeowners Assistance Program, run through the Department of Defense, has aided some families, making up shortfalls in payments and buying homes outright.
For others, however, the story has been very different.  Banks have saddled military and veterans families with thousands of dollars in illegal charges, in most cases not only violations of the mortgage contract procedures themselves but, in many cases, outright criminal fraud.
Veterans are easy targets.  They are vulnerable, often unaware of their rights and too often predisposed toward subservience to authority, even when that "authority"is a court bailiff with fraudulent eviction papers or a court pressing an eviction proceeding based on what is in thousands of cases forged documents.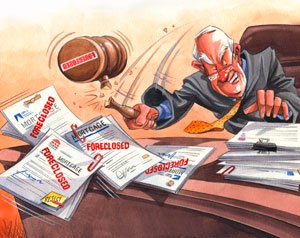 In many cases of bank repossession of homes of active duty and veterans, the banks pressing foreclosure no longer actually hold the mortgages.
In fact, recent studies have shown that in order to "cut corners," banks and mortgage companies have lost track of who actually is ultimately responsible.
Courts, on the other hand, respond to often illegal foreclosure filings, throwing family after family on the street without adequate legal documentation, either of mortgage procedures or in violation of state laws that in many cases protect veterans from foreclosure while serving during wartime, and this is certainly wartime.
In 2010 alone, military families that turned to the Homeowners Assistance Program, still lost their homes to foreclosure.
A spot check of military foreclosures under HEP only in regions adjacent to military bases showed 20,000 foreclosures of homes thought  to be protected by special military family guarantees.
In sharp contrast, the Canadian government treats veterans who are homeowners with great dignity. It also shows just how the Canadian housing market greatly differs from the US property market.
With the government often tied directly to the banks, lets name them:
Bank of America
Wells Fargo
JP Morgan/Chase (Rothschild)
OneWest(IndyMac)
CitiGroup
HSBC
MetLife
Lehman Brothers
Sovereign
Everbank
Recently the Obama administration has created the Consumer Financial Protection Bureau tasked with looking out for the interests of military families who have fallen victim to predatory lending practices and illegal foreclosures.
However, Republicans in congress are holding up funding for this organization.  They feel that military families should be able to "fend for themselves" in the "free marketplace."
What Republican legislators fail to disclose is that the banks whose illegal practices have targeted veterans are also heavily supporting GOP candidates.
What is sadder still is that the majority of military families support the same candidates that are actively supporting the institutions who are involved in illegally taking their homes and destroying their families.
Call this "poor access to information" as is so often the case through the Pentagon Channel, the Armed Forces Network, CNN and Fox News, the only "approved" sources for information for our troops and their families.
Currently, over 28 percent of all homes in America have been foreclosed on, military and veterans families are well above that number.
VA COMPLICITY/VA SERVICE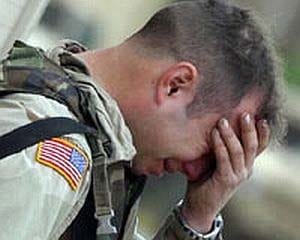 For many years, VT has been fighting what can only be described as systematic and purposeful administrative roadblocks that have prevented veterans from filing for disability benefits they are qualified for.
These benefits are in addition to the GI Bill, programs designed for healthy vets who either live with family or have other strong sources of income that allow them to use such programs to complete school or buy homes.
However, the rosy picture of 2002 has turned upside down.  We began getting the signal something was wrong when, at specific bases, veterans began killing their families.  When the numbers got high enough, the counting stopped.
Then came the suicides.
By 2007, 14,000 veterans had killed themselves.  The VA under President Obama and Secretary Shinseki began the VA Suicide Hotline Program which we have found helpful.
This is the number:   1-800-273-TALK (8255)
If a veteran is heard discussing suicide or shows patterns of behavior such as giving away belongings or showing unusual peaceful resolution after a period of extreme strain, please call this number.
Please do not call local police.  Please make no effort to involve law enforcement, make no calls mentioning weapons or threats.  Call the suicide hotline and do exactly as they say.  Trust me on this, I am not a blind follower of government procedures but this is the right thing to do.
Even with the hotline, we are losing a veteran, what, every 80 minutes?
Several years ago, a film was produced indicating that 711,000 Vietnam veterans were still alive out of 2.9 million.  At the time, the average age would have been around 59.
That film has since been suppressed, every site carrying it censored with a ruthless systematic effort.
I had seen Department of the Navy figures that were somewhat higher but also indicating extremely poor life expectancy.
Personal experience as a Vietnam combat veteran and Veterans service officer for 18 years has led me to accept a figure somewhat higher but clearly that Vietnam veterans have suffered something quite unique.
Much of that suffering has been a failure by the department of Veterans Affairs to diagnose and treat both mental and physical illnesses due to the extreme rigors of Vietnam combat.
I have to call this policy extremely purposeful and utterly heartless, perhaps criminal.  The instances I have personally seen could fill volumes.
This disaster we have followed with a much smaller number of Gulf War I veterans who were quickly hit with catastrophic diseases that, in many cases, led to fatality.  The governments response has been beyond unsatisfactory, another story in itself.
Here, the new decade of low intensity conflicts has been unique.  The military itself is considered professional and certainly is.
Troops are well trained but retained in combat roles, typically much less intense than Vietnam, but over many years.
This and developments in pharmacology have led to attempts at "retention" through the application of medications that have included "cocktails" known to bring on suicide or include chemical castration agents.
The medications have been administered to treat Post Traumatic Stress but government psychiatrists increasingly diagnose bi-polar disorder, pre-existing personality disorders or general depression even if the soldier involved has spent 5 or more tours in a combat zone.
Veterans go several directions.  26,000 were punitively dismissed with no benefits, most due to behavioral difficulties tied to combat stress.
Hundreds of thousands more have been diagnosed with "unrelated psychiatric conditions" which deny them compensation.
This assumes that military recruiters must have been visiting mental institutions rather than public schools.  Humor?  Perhaps.
Saddest of all, and the tie in to the foreclosure crisis is the 500,000 veterans, most with families, half with families in the middle of stress or dissolution, that have been forced to wait one to 5 years while simple forms and evaluation visits and processed by the Department of Veterans Affairs whose history is to deny all claims.
In one case, we found a veteran with 40 percent of his brain removed found to be healthy and employable.  He was also missing his right arm.  The physician who examined him over looked the arm and failed to note the cognitive degeneration the traumatic brain injury had caused.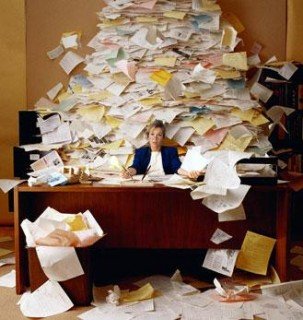 This situation is extreme but other versions not not so dissimilar are common, extremely common.
My own veterans claim processing took 12 years and I am a service officer with friends in Congress.
It is critical to understand the nature of disability compensation, what it offers and the disaster it represents.
Vietnam veterans should have gone on compensation for PTSD and Agent Orange in the 1960s and 1970s.  The average veteran was examined and diagnosed between 1996 and 2005.
By that time, half had died.
Current veterans, aware that the process pays enough for a family to survive, offers medical care and college benefits for the family and can be received along with Social Security Disability Insurance, will file though compensatory illnesses are not clearly established.
In some cases, other programs, were they to exist, considering the economic collapse, might apply.
Such programs are unavailable and starvation is the option.
Many veterans who qualify for compensation at the level of 60% but less than 100% are not told they can automatically receive payment at the 100% level, a huge increase, by filing for what is called "Unemployability." Veterans in such situation must immediately see a service officer.
Those veterans who have been denied claims and the numbers are in the tens of thousands, have to seek legal representation.  Those who do so generally have made the right decision.
However, in the interim, families have NO income, homes are lost, no jobs are available, families split up, children suffer, often violence between parents ensues and a generation of young Americans who tried to convince themselves that the military was a "career" found that "endless war" was not.
 Editing:  Jim W. Dean
Gordon Duff posted articles on VT from 2008 to 2022. He is a Marine combat veteran of the Vietnam War. A disabled veteran, he worked on veterans and POW issues for decades.
Gordon is an accredited diplomat and is generally accepted as one of the top global intelligence specialists. He manages the world's largest private intelligence organization and regularly consults with governments challenged by security issues.
Duff has traveled extensively, is published around the world, and is a regular guest on TV and radio in more than "several" countries. He is also a trained chef, wine enthusiast, avid motorcyclist, and gunsmith specializing in historical weapons and restoration. Business experience and interests are in energy and defense technology.
ATTENTION READERS
We See The World From All Sides and Want YOU To Be Fully Informed
In fact, intentional disinformation is a disgraceful scourge in media today. So to assuage any possible errant incorrect information posted herein, we strongly encourage you to seek corroboration from other non-VT sources before forming an educated opinion.
About VT
-
Policies & Disclosures
-
Comment Policy
Due to the nature of uncensored content posted by VT's fully independent international writers, VT cannot guarantee absolute validity. All content is owned by the author exclusively. Expressed opinions are NOT necessarily the views of VT, other authors, affiliates, advertisers, sponsors, partners, or technicians. Some content may be satirical in nature. All images are the full responsibility of the article author and NOT VT.