Arab League team's sluggish movement and the contentious remarks of head of the mission have fueled skepticism
The Arab League Observer Mission has raised a stir since arriving in Syria last week. At first, the Syrian opposition welcomed them heartily, believing that they were there to stop the violence, and oversee implementation of an agreement that included an end to military operations and release of prisoners arrested for taking part in demonstrations since mid-March.
The appointment of Sudanese General Mustafa Al Dabi as head of the League delegation, however, raised red flags in the Syrian street. His appointment was very controversial — to say the least — given that he had served as military intelligence officer under Sudanese President Omar Al Bashir. A few years back, Al Dabi had barely escaped a warrant for his own arrest, similar to the one issued for Al Bashir by the International Criminal Court, for "genocide in Darfur". His performance since arriving in Damascus did not help soothe the fears of his Syrian critics, especially after remarking that the situation in war-torn Homs was "reassuring".
The word "reassuring" was hardly appropriate, after all, for a city that has seen a horrific death toll, been subject to intense military operations, and where sectarian violence has recently flared up between Sunnis and Alawites. Al Dabi, the Syrian opposition claimed, has neither the professional credentials to head the mission nor the moral fibre for such a job. Since he was his country's ambassador to Qatar in 1999-2004, however, the Syrian government is also equally alarmed by his appointment. They see him as Qatar's man on the League delegation — certainly worrying for Damascus.
Public opinion on the Syrian street is divided in evaluating the observer delegation. Some claim that the observers are nothing but a fabricated theatrical stunt, agreed upon behind closed doors between the Arab League and Syrian officialdom. Al Dabi will make sure that they do not author a report that is too critical of the Syrian government, they claim. When asked for evidence, these skeptics point to the observers' sluggish movement and the controversial remarks of Al Dabi, which were music to the ears of Syrian authorities.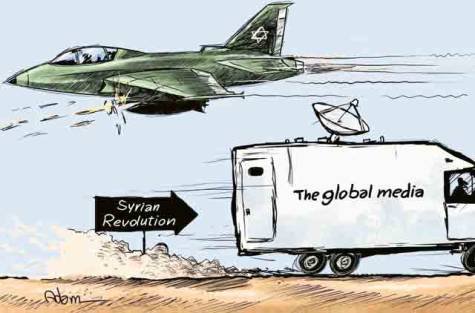 They claim that the Arab League has been a failed organization from Day One, which never succeeded — not once in its 67-year history — in solving any Arab crisis. Others, however, believe the opposite. They argue that the observers are hiding behind niceties to first win the trust of the Syrian government, before coming up with a very critical report in February that will be used to internationalize the Syrian crisis, legitimizing it at the Security Council. That is what Scott Ritter did after all, when he served as weapons inspector to Iraq in 1991-1998, and this was repeated before 2003 by UN inspector Hans Blix.
Had it not been for Russian pressure, Syria would not have signed the MoU with the Arab League in December. The Russians insisted, claiming that Syria should not give the League any pretext to take the matter to the UN. If Arab cover was lifted, the Russians said that it would be very difficult to ward off a new UN Resolution, once it leaves rotating presidency of the Security Council on January 1. Syrian authorities at first were very critical of the three-page League protocol, and the observers, claiming that they infringed upon Syrian sovereignty. The original draft, they argued, did not recognize existence of the Syrian government, stating that the observers could travel as they pleased and meet whomever they wanted, without consultation with Syrian authorities.
Syria insisted that all activity within the country be done in coordination with the state — and the League, perhaps unwillingly, said yes. They then demanded that point of reference for the observer mission be League Secretary-General Nabeel Al Arabi and not Qatari Prime Minister Shaikh Hamad Bin Jasem Al Thani. Again, the League nodded affirmatively. They then asked that no Turkish observers be present on the mission, which the League also accepted. By accepting these four points, the League was actually conniving to pass what it considered more fundamental — open access to prisons and hospitals, approval for all international media to enter Syria, and UN-like immunity for the observers. At first glance, the League seemed to be caving in to Syrian conditions and pressure. A closer look, however, shows that they raised the bar with difficult conditions in order to get what they really wanted: access to Syria as a stepping stone towards the UN. We don't know for sure whether the observers will complete their mission in Syria, and we don't know what they will say in their report to Al Arabi.
What we do know is that certain heavyweights in the Arab League, like Saudi Arabia, are not playing games in the Syrian crisis. What is also apparent is that the world has given Russia a green light to find a solution for Syria, in accordance with the US. This solution — loosely coined "the Russian Initiative" — will try to hammer out a deal for Syria, similar to the Yemeni one. The Syrians will not accept giving the glory of a solution to the Americans, Qataris, or Turks, and that is why this deal will be packaged and marketed as a Russian project, from A to Z.
In Yemen, what happened was a win-win situation wherein neither side won or lost completely. The Russians are thinking of a similar outcome for Syria, but that can only see the light of day after the observer mission comes out with a report that perhaps — just perhaps — is satisfying for both the Syrian government, and the Syrian opposition. Only then will the Russians get real room to man-oeuvre.
Sami Moubayed is a university professor, historian, and editor-in-chief of Forward Magazine in Damascus, Syria
Editing: Debbie Menon
ATTENTION READERS
We See The World From All Sides and Want YOU To Be Fully Informed
In fact, intentional disinformation is a disgraceful scourge in media today. So to assuage any possible errant incorrect information posted herein, we strongly encourage you to seek corroboration from other non-VT sources before forming an educated opinion.
About VT
-
Policies & Disclosures
-
Comment Policy
Due to the nature of uncensored content posted by VT's fully independent international writers, VT cannot guarantee absolute validity. All content is owned by the author exclusively. Expressed opinions are NOT necessarily the views of VT, other authors, affiliates, advertisers, sponsors, partners, or technicians. Some content may be satirical in nature. All images are the full responsibility of the article author and NOT VT.