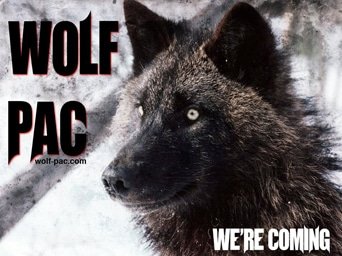 Get ready for 2012.
We are coming for you!
Occupy Wall Street and the Tea Party were appetizers for what is to come. I have never seen the American people so disgruntled, and neither has anyone else. Every number is a record. Congressional approval is at a record low of 9%. Can it get lower? Can it go negative? The number of people satisfied with the candidates running for president is at a record low. Dissatisfaction in this category is four times higher than it was even in 2008.
The Tea Party might not know it but they are mad about the same thing that Occupy Wall Street is. They have a sense that our politicians have sold us out – and they are 100% right. The problem isn't Big Government or Big Money. The problem is when Big Money buys Big Government leading to Big Corruption.
It isn't personal corruption. No one is stuffing money into freezers (at least not a lot of people are). It isn't that Senator Ben Nelson or Senator Orrin Hatch is a bad person. It's that we have built a system that is built on systemic corruption. The only way you can get elected is by doing the bidding of huge donors. And those donors can control the process entirely because of the unlimited amount of money they can spend.
The average winning House candidate now spends $1.4 million per election. The average winning Senate candidate spends $10 million. Which average guy has that kind of money? You must raise the money from big donors – and then you are at their mercy. If you want to win, you need the money. If you want the money, you have to give them something in return.
How often does money control the outcome? An overwhelming amount of the time. The candidate with more money wins 93% of the time on the House side and 94% of the time on the Senate side. It's game, set and match.
So, of course, our representatives don't represent us, they represent the people who got them elected – the big donors.
This system cannot stand. It will not stand. I'm not saying that it falls in 2012. That is way too optimistic. But the battle is joined in 2012.
There are now many constitutional amendments trying to address this problem. Those movements will only grow. And probably at surprising speed.
Everything moves so much quicker now (just look at how many times and how quickly the Republican primaries have turned already).
This movement is going to take the country by storm and Washington is going to be completely surprised by it. As usual, they will say "no one could have seen it coming."
I'm telling you now, it's coming!
People are starting to become furious that we have in effect lost our representative democracy. It's time for a revolution. Not a physical one, but a political one.
A revolution that turns over the establishment's apple cart, challenges this corrupt system and brings back our democracy.
Get ready for 2012.
Declaration of Independence
Our politicians are bought. Everyone knows it. Conservatives know it. Liberals know it. The Democrats are bought. The Republicans are bought. They don't represent us. They represent their corporate donors who fund their campaigns and promise them well paying jobs after they leave office. We have taxation without representation. Our democracy is in serious trouble.
What happened? CLICK HERE to find out.
So what can we do to regain our ability to make our votes count and take back our democracy? We have to concentrate all of our resources into one single attack – making sure we take corporate money out of politics. The only way to do that is to bypass the corporate owned Congress and the Supreme Court – and pass a Constitutional amendment. We must pass an amendment saying that corporations are not people and they do not have the right to spend money to buy our politicians.
The objective of Wolf PAC will be to raise money and raise an army for the sole purpose of passing this amendment. We need a Constitutional revolution to get unlimited corporate money out of politics. Please join us and help retake our democracy.
CLICK HERE to read our proposed amendment.
Join the Fight
The objective of Wolf PAC is not theory, it is results. We will pass the amendment and we will regain our democracy. Here is how we're going to do it.
We must gather up a fighting force. We need programmers and organizers and lawyers and leaders. We need this movement to be in all 50 states. So, first we are doing a call for generals in this army. Please write into us and tell us what your expertise is and how you can help.
Our Congress is completely infected with the virus. So proposing an amendment through Congress seems hopeless. But luckily there is another way. We can do this purely at the state level. The states can call for a constitutional convention and they can ratify an amendment that comes out of one. And there is nothing our corrupt federal government can do about it.
We are hoping that the first wave of volunteers help us organize at the state level. Let's go occupy the states!
Source: http://www.wolf-pac.com/
More from Cenk Uygur
"RON PAUL IS KICKING ASS!" Cenk Uygur
Editing: Debbie Menon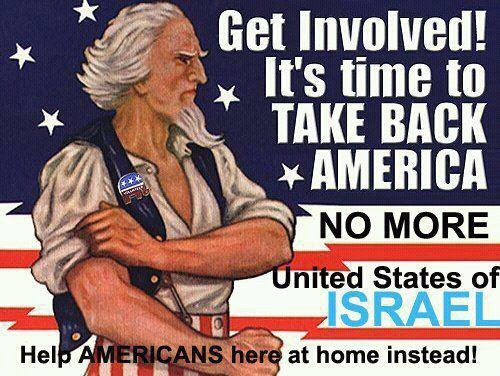 ATTENTION READERS
We See The World From All Sides and Want YOU To Be Fully Informed
In fact, intentional disinformation is a disgraceful scourge in media today. So to assuage any possible errant incorrect information posted herein, we strongly encourage you to seek corroboration from other non-VT sources before forming an educated opinion.
About VT
-
Policies & Disclosures
-
Comment Policy
Due to the nature of uncensored content posted by VT's fully independent international writers, VT cannot guarantee absolute validity. All content is owned by the author exclusively. Expressed opinions are NOT necessarily the views of VT, other authors, affiliates, advertisers, sponsors, partners, or technicians. Some content may be satirical in nature. All images are the full responsibility of the article author and NOT VT.