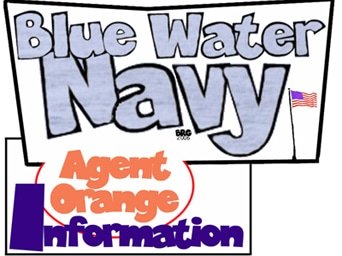 Navy vets who were exposed to Agent Orange could win back VA benefits with the public's support according to The Blue Water Navy Vietnam Veterans Association.
Washington, D.C. (PRWEB) January 04, 2012 -The Blue Water Navy Vietnam Veterans Association (www.bluewaternavy.org) is seeking the public's help. This past September Senators Gillibrand and Graham introduced the Agent Orange Equity Act of 2011 (AOEA). The bill was presented to restore VA benefits to approximately 250,000 Navy veterans who have been exposed to Agent Orange while serving in the Vietnam War. Currently, Navy veterans who served in Vietnam are unable to receive disability or health benefits for medical issues related to the effects of Agent Orange because of a technicality stemming from 2002.
Right now there is a Bill in the Senate, S-1629 (AOEA), and in the House, HR-3612, seeking to help Navy service members effected by Agent Orange gain benefits. However, the public's support is needed. According to Cancer.org, and even VA.gov/AgentOrange, the U.S. military sprayed an estimated twenty million gallons of herbicides in Vietnam to remove jungle foliage. Agent Orange is a toxic chemical with devastating effects and strong links to several forms of cancer and numerous neurological diseases.
Initially congress passed a law that required the VA to provide coverage to all Vietnam veterans who had illnesses directly related to Agent Orange exposure. In 2002 the VA, in what the The Blue Water Navy Vietnam Veterans Association alleges as "possible selective discrimination", decided to provide the health care and disability benefits only to "boots on the ground" service members. The Navy has been excluded ever since. Agent Orange has been verified, through various studies and reports, as a wide spreading chemical that was able to reach Navy ships through the air and waterborne distribution routes.
"The bill presented by Senators Gillibrand and Graham would elucidate the existing laws. Blue Water veterans would be able to receive full coverage from the VA if they served twelve miles off of the Vietnam shore," says John Rossie, Executive Director of The Blue Water Navy Association. "The problem is bills, like AOEA, have gone before congress before. It is crucially important that we have the public's support on this matter. It can literally mean the difference between life and death. Writing a letter, or making a call, to a member of congress to urge the passing of AOEA provides our veterans with the support they need to overturn this technicality and improve their quality of life. We need to provide the benefits due to those who became ill as a result of their service."
Over thirty Veterans Service Organizations support the Agent Orange Equity Act of 2011 (AOEA). By not passing AOEA, a precedence could be set to selectively provide certain groups with injury related medical care while denying other groups without any financial, scientific or consistent reasoning. The Blue Water Navy Veterans Association has set up a website, http://bluewaternavy.org/, with downloadable letter templates, a documentation library, news of the day corner, editorial and opinions tab, and a specific F.A.Q. section to AOEA- otherwise known as S-1629 and HR-3612.
Members of the public are asked to show their support for service members by contacting their representatives about the issue at hand. Sharing this media release is the first step in getting the Blue Water Navy Veterans their much deserved benefits. Members of the media are encouraged to speak with John Rossie of The Blue Water Navy Vietnam Veterans Association for more information on the challenges related to the newly introduced bill.
CONTACT:
Helene Vece, PRSA Member & CEO of JumpStart Ink
702-409-1282, Media Calls Only
or
John Rossie, Executive Director of The Blue Water Navy Association
303-762-9540
Robert O'Dowd served in the 1st, 3rd and 4th Marine Aircraft Wings during 52 months of active duty in the 1960s. While at MCAS El Toro for two years, O'Dowd worked and slept in a Radium 226 contaminated work space in Hangar 296 in MWSG-37, the most industrialized and contaminated acreage on the base.
Robert is a two time cancer survivor and disabled veteran. Robert graduated from Temple University in 1973 with a bachelor's of business administration, majoring in accounting, and worked with a number of federal agencies, including the EPA Office of Inspector General and the Defense Logistics Agency.
After retiring from the Department of Defense, he teamed up with Tim King of Salem-News.com to write about the environmental contamination at two Marine Corps bases (MCAS El Toro and MCB Camp Lejeune), the use of El Toro to ship weapons to the Contras and cocaine into the US on CIA proprietary aircraft, and the murder of Marine Colonel James E. Sabow and others who were a threat to blow the whistle on the illegal narcotrafficking activity. O'Dowd and King co-authored BETRAYAL: Toxic Exposure of U.S. Marines, Murder and Government Cover-Up. The book is available as a soft cover copy and eBook from Amazon.com. See: http://www.amazon.com/Betrayal-Exposure-Marines-Government-Cover-Up/dp/1502340003.
ATTENTION READERS
We See The World From All Sides and Want YOU To Be Fully Informed
In fact, intentional disinformation is a disgraceful scourge in media today. So to assuage any possible errant incorrect information posted herein, we strongly encourage you to seek corroboration from other non-VT sources before forming an educated opinion.
About VT
-
Policies & Disclosures
-
Comment Policy
Due to the nature of uncensored content posted by VT's fully independent international writers, VT cannot guarantee absolute validity. All content is owned by the author exclusively. Expressed opinions are NOT necessarily the views of VT, other authors, affiliates, advertisers, sponsors, partners, or technicians. Some content may be satirical in nature. All images are the full responsibility of the article author and NOT VT.