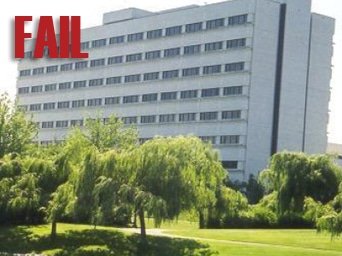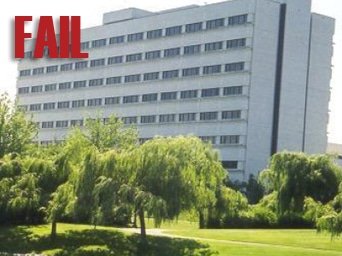 by HAL BERNTON | The Seattle Times
(January 28, 2012) – The Army is reviewing the actions of a Madigan Army Medical Center psychiatric team that reversed the diagnoses of more than a dozen soldiers previously found to have post-traumatic stress disorder.
All these soldiers have been under consideration for medical retirement, which offers considerably more financial benefits than alternative forms of discharge.
Some have complained that doctors at the hospital on Joint Base Lewis-McChord unfairly stripped them of the PTSD diagnoses, which would help qualify them for a medical retirement, and instead tagged them as malingerers.
In an unusual intervention, the office of the Army Surgeon General has arranged for the soldiers to fly to Walter Reed National Military Medical Center in Bethesda, Md., where they are scheduled to be examined by another team of Army doctors.
Sen. Patty Murray, D-Wash., confirmed details of the review to The Seattle Times.
"I'll be monitoring the decisions made at Walter Reed closely because they have major implications not only on the benefits and care of these service members and their families, but also on the military's medical-evaluation process as a whole," she said in a statement.
The Madigan medical forensic-psychiatry team under scrutiny conducted detailed evaluations of the PTSD diagnoses of soldiers headed for possible medical retirement.
The Army told Murray's staff that 14 of these soldiers who underwent the Madigan exams will have their cases looked at again at Walter Reed.
All of these soldiers initially received a diagnosis of PTSD from medical providers. The Madigan forensic team then changed their diagnoses to other conditions, such as adjustment disorder, which typically doesn't help qualify a soldier for a medical retirement.
Madigan is the only Army hospital to use a forensic-psychiatry team in this manner to screen these soldiers, according to Matt McAlvanah, a Murray spokesman.
The Walter Reed review is expected to shed light on whether they received equitable treatment.
The soldiers involved in the review have reached a point in their careers where, because of their injuries or ailments, the Army believes it is unlikely that they can continue to perform duties. Those who qualify for medical retirements can receive lifetime health insurance for themselves, spouse and dependents; access to base-post exchanges; and other benefits not available to soldiers who are discharged for other reasons. Some of these soldiers involved in the Walter Reed review were concerned that their Madigan evaluation process was influenced by an effort to try to hold down the Army's retirement and disability costs.
Last fall, these complaints were examined by an Army ombudsman, who then referred the issue to Lt. Gen. Patricia Horoho, the Army surgeon general.
Murray also received complaints from three service members whose cases were vetted by the ombudsman.
Murray, who chairs the Senate Committee on Veterans Affairs, said the complaints raised "major alarm bells."
Murray said she contacted Horoho and other Army leadership "to get to the bottom of this."
"We recognize that this issue is concerning to patients and families and are working hard to address it," said Col. Rebecca Porter, chief of behavioral health for the Office of the U.S. Army Surgeon General, in a written statement.
"The re-­evaluation was voluntary for the soldiers involved and was directed, not as part of an investigation or because the providers were suspected of any wrongdoing, but because we want to ensure that soldiers receive the best possible care."
PTSD diagnoses have long been surrounded by controversy.
In a 2008 report, the Rand Corporation estimated one in five military-service personnel returning from Iraq or Afghanistan might suffer from symptoms of PTSD or major depression.
The Army has been waging a campaign for several years to help reduce the stigma that some soldiers might feel if they seek treatment for PTSD.
But some medical professionals have said that PTSD is being over-­diagnosed.
Meanwhile, some soldiers and veterans advocates have complained that the Army has tried to make it overly difficult to get a PTSD diagnosis in order to reduce medical retirements, instead booting thousands of troubled soldiers out of the service with administrative discharges.
"The main underlying cause of the improper discharge remains the enormous pressure from top Pentagon officials … to curb military spending," Paul Sullivan, then-executive director of Veterans for Common Sense, testified at a 2010 House Committee on Veterans Affairs hearing.
The Army has denied those allegations.
Veterans who exit the Army with an administrative discharge still might be able to receive a PTSD diagnosis from the Department of Veterans Affairs and eventually receive disability payments. But the process typically is quicker and smoother if the veteran receives that diagnosis while exiting the military.
Specific concerns about Madigan's review process have been voiced before, according to sources at Joint Base Lewis-McChord. In November 2010, the Army Times reported that Staff Sgt. Francisco Carrillo, an Iraq veteran, was battling with Madigan over claims that he had faked PTSD symptoms that were diagnosed by other medical personnel.
"After 18 years of service, nothing is more shaming and demeaning to a soldier than not being heard, believed and being discredited," Carrillo wrote in letter to Madigan.
ATTENTION READERS
Due to the nature of independent content, VT cannot guarantee content validity.
We ask you to
Read Our Content Policy
so a clear comprehension of VT's independent non-censored media is understood and given its proper place in the world of news, opinion and media.
All content is owned by author exclusively. Expressed opinions are NOT necessarily the views of VT, other authors, affiliates, advertisers, sponsors, partners or technicians. Some content may be satirical in nature. All images within are full responsibility of author and NOT VT.
About VT
-
Read Full Policy Notice
-
Comment Policy