Enjoy the Best of the Best from Jim Dean's Gems
Welcome back to VT Weekend Concerts. I have dug out some of my Rock and Roll picks, going back to December when I had some extra time for digging them out.
The format here will be to find you great HD stuff so we can enjoy the state of the art delivery on the Net, full screen when we can.
Let me remind you all once again that if you don't have good 2.1 computer speakers, please treat yourself to a pair. They are very reasonable now and you really need a sub woofer or you'll miss the bass, which is an audio killer for rock music.
I will also be mixing in older classic material, artist early classic performances, or the days when the conversion to Internet uploads were lower quality.
My base line quality is 360p minimum usually, which is OK in a standard size video window, 480p for the medium size, and 720p+ for full screen viewing.
Depending on your browser you might have to click over to Youtube to get the full screen. Make sure you have stopped your player on VT or you will have both playing out of sync with each other.
The goal here is for all of us to get a break from the blood and guts stuff that we are dealing with so often on VT. Our American music is something that the elites here or overseas have not been able to steal from us yet.

And so far we have seen no pitched Left versus Right battles at concerts. Heaven only knows we need to unite around some common camp fires now and then.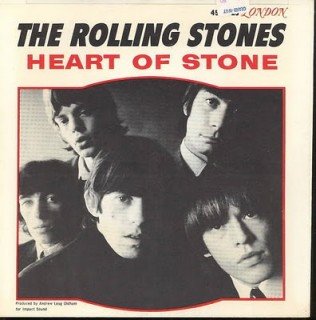 First up tonight are the Stones at the Rock and Roll Hall or Fame in 2009. This is a treat with them teaming up with U2 and Fergie on vocals.
Everyone looks in reasonably good shape, even Ron Wood who possibly has taken more drugs and smoked more cigarettes than anyone still living.
I used to see the Stones vacationing in Barbados in the winter. The locals left them completely alone, no bugging them for autographs…which the tourists generally picked up on so they enjoyed being able to go out without constant fan interruptions.
That is where we all got to watch Ron Wood light one cigarette from another even while he was dining, fortunately at outside tables.
My hosts even had the pleasure of renting a TV-VCR and movies to Mick for his kids and Jerry, his tall blond wife. Would you believe paying $10,000 a week to rent a house and no TV??
Gordon Duff once mentioned when we were discussing our fortunate music heritage, how young people today will not have what we had…old groups from thirty years ago still touring as stars going in their 60's…and I don't mean just the 1960's, either!
So here are the Stones, U2 and Fergie to give us a little weekend shelter from the crazy world we now live in. The audio is low on this one so you'll have to crank your speakers up.
[youtube WBlhA0axq8o] – Stones, U2, Fergie…Gimme Shelter
Eric Clapton did a Madison Square Garden concert in 1999. The acoustic cut of Tears in Heaven has pulled 36 million views. There must be something about it that folks like. It's also a great example of how good 480p can look if it is shot well.
Clapton played for lots of groups and then retired into just playing Clapton, which only a few band stars have been able to pull off.
But that said, I do miss Derek and the Dominos. But they were doomed from the beginning.
Guitarist Duane Allman  checked out first, dying in a motorcycle crash in 1971. Carl Radle, the bassist went out with alcohol poisoning on 1981.
Drummer Jim Gordon was convicted of killing his mother in 1984 and off to the pokey went he. So I guess it would be fair to say Clapton survived the Dominos literally.
That is the top resolution with my JVC GY5100U regular DV camera, and footage like you are about to see helps me eyeball whether I am getting the best out of my camera…and cameraman. I do long to move up to a pro-HD rig…lighter and with the full resolution ride.
Lugging these big muthas around in your 60's, requires regular trips to the gym to stay in shape. Yours truly has not seen the inside of a gym in many years.

This Spring I hope to be bringing you some of my best of Heritage TV material as I have tons of archive footage here including lots of music.
I was going to put Layla up as number two, but 36 million views…I have not put one of those up before. So here is a YouTube crowdpleaser that many have enjoyed, Eric Clapton and Tears from Heaven…480p.
[youtube AscPOozwYA8] – Eric Clapton…Tears in Heaven
Last but not least is the old REM classic, Everybody Hurts…in honor of all the suffering souls we deal with here at VT so much. It's a never ending stream.
This was shot live at a huge Glastonbury concert in 2003, and surprisingly only has 113K views. It's also another good example of how 480p resolution can look everything is done right.
So this goes out to all of those who are enduring times are not too good for them now, and where they may be wondering it they ever will be. Besides the music, all I can really think of to say is an old cliche, but a good one.
"This too, shall come to pass."
[youtube NLlOeGeVih4] – REM…Everybody hurts.
Jim W. Dean was an active editor on VT from 2010-2022.  He was involved in operations, development, and writing, plus an active schedule of TV and radio interviews.
ATTENTION READERS
We See The World From All Sides and Want YOU To Be Fully Informed
In fact, intentional disinformation is a disgraceful scourge in media today. So to assuage any possible errant incorrect information posted herein, we strongly encourage you to seek corroboration from other non-VT sources before forming an educated opinion.
About VT
-
Policies & Disclosures
-
Comment Policy
Due to the nature of uncensored content posted by VT's fully independent international writers, VT cannot guarantee absolute validity. All content is owned by the author exclusively. Expressed opinions are NOT necessarily the views of VT, other authors, affiliates, advertisers, sponsors, partners, or technicians. Some content may be satirical in nature. All images are the full responsibility of the article author and NOT VT.