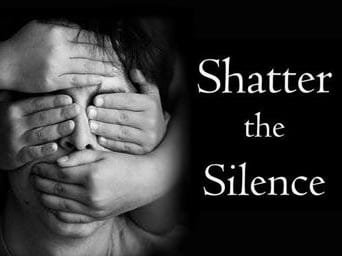 Wherever they happen to live, whatever other passports they happen to carry, whatever they happen to do, it is forbidden to criticise Israelis unless–like Bernie Maddoff–they steal money from other Israelis.
When non-Israelis, often referred to as "goyim", commit an offense, the media jumps all over them.
Do a Google search for "child abuse scandals" and one of the first results that comes up features a Wikipedia link for "Catholic sex abuse cases."
Next, "Paterno fired over Penn State child abuse scandal" with a half dozen more on the Penn State University sporting scandal.
"Australian Jews scandal" was reported by Israeli Haaretz until someone apparently told them to pull it, and they did. Visit the page, and you get "Sorry! This page cannot be found."
The story can be found, at least as this is being written, but you really have to search for it.
Page after page of references to reports of child abuse scandals link to the Catholic Church and the sporting abuse at Penn State University.
It seems that the Australian story first appeared in the Jewish Daily Forward, originally an American Yiddish publication in New York, on February 17, 2012.
The story was picked up by Haaretz with its original title "Child Sex-Abuse Scandal in Australia's Jewish Community Spills into U.S." by Paul Berger.
"Allegations Surface That Child Molesters Were Protected" leaves no doubt that Berger had written a story that would normally have the media rushing to give it greater coverage.
If the title and heading don't reflect a hot story for media moguls, Berger's opening should put all doubt to rest:
"A child sex abuse scandal in Australia's Jewish community has spilled into America, as a pending extradition, arrests in Australia and a slew of cover-up allegations put that community's response to molestation under scrutiny."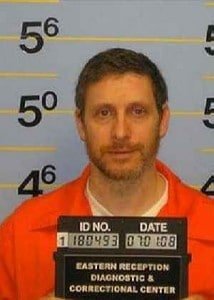 The report said child molester David Kramer was hustled out of Australia by one of Melbourne's Chabad leaders following abuse allegations. Chabad is an orthodox Jewish movement that promotes Judaism.
One could understand the story of one child molester not getting much coverage, but when it's reported that there are more, as in the case of the Catholic priests or when a university coach had several victims, it becomes newsworthy to many.
According to members of the Australian community, Kramer is not the only molester to end up in the United States after Australian community leaders failed to report them to legal authorities. Other molesters fled the country more recently as suspicion of abuse fell on them, community members say.
Manny Waks, a former vice president of the Executive Council of Australian Jewry, accused an Australian living in New York of molesting him when he was a boy. Waks has been the catalyst for revelations about the Melbourne abuse scandal.
Waks' call for other victims to come forward shattered decades of denial. Australian press reports related how Victoria state police were inundated with testimony from young men who said they were abused.
Why and how then were the molesters kept out of other news?
Detective Senior Constable Lisa Metcher "accused members of the Yeshivah community of lying to police and trying to cover up sex abuse claims," according to The Age, an Australian newspaper.
Victims have concerns they are violating religious laws such as "mesirah", which prohibits reporting on a fellow Jew to secular authorities.
A story this big, involving as many victims as now reported would normally be expected to make all the major news sources. Where are the New York Times, the Washington Post, and the Chicago Tribune? Why the cover-up in the major TV networks?
Reference:
ATTENTION READERS
Due to the nature of independent content, VT cannot guarantee content validity.
We ask you to
Read Our Content Policy
so a clear comprehension of VT's independent non-censored media is understood and given its proper place in the world of news, opinion and media.
All content is owned by author exclusively. Expressed opinions are NOT necessarily the views of VT, other authors, affiliates, advertisers, sponsors, partners or technicians. Some content may be satirical in nature. All images within are full responsibility of author and NOT VT.
About VT
-
Read Full Policy Notice
-
Comment Policy