Phony Polls from World Net Daily Embarrass Online News
Some websites have quoted a poll by "World Net Daily" indicating Americans support impeachment of Obama by 88%  This is a total fraud and I am extremely sorry to see friends carry anything from this despicable publication financed by zioinists.  It is notorious for its lying and bias.
Even Newsweek and "The Daily Beast" have tried to represent a downturn in Obama popularity but have the guts to mention manipulation in fuel prices.  The truth is that Obama is soaring in popularity with his only rival, Ron Paul, frozen out of the news and not fighting back enough.  Paul refuses our help, fearful of distancing himself from groups he frankly doesn't begin to understand.
VT's influence with America's Jewish voters is "top of the list."  We offered to help and are being forced to accept Obama as the lesser of evils.  He is endlessly better than all Republicans who are war mongering thieves.  Democrats are simply thieves, especially not that Lieberman has gone independent.
He is the worst of all.
As for those carrying purposefully false stories, I request you take them down.  When Netanyahu returned to Israel with his head packed in his carry-on bag, American intersests had, for the first time, been served.
The day began as usual, a phony email stating that Vice President Biden planned on impeaching the President.  The video, mislabeled, was 5 years old and the impeachment threat was against Bush.
500,000 Americans would have died in Iran, saved by Biden standing up to Israel and Bush.  Now it is being "repackaged" and "redated," edited to pretend to show a White House rift.
Netanyahu heard it last week, if he wants Iran invaded, he is going to have to do it himself, perhaps with the money he made as a failed carpet salesman, his real background that qualified him as leader of Israel.
It is an impeachable offense, not just against Obama but against every member on Congress that calls for war against Iran.  But there is a more clever spin to this, the attempt to insert Libya into the mess.
This was another set of political year emails paid for by the Likudist/Neocon/Organized Crime lobby, sent on by morons and malcontents.  It tells of imaginary tales of General Dempsey, CJCOS and Defense Secretary Panetta stating that the US is under foreign control.
Now we have something worse, more underhanded, a lie intended to go viral, another case of VT catching the liars in the act. This 2007 video about the impeachment of Bush is misrepresented, edited and sent across the internet:
[youtube 2DSN79SY4WM]
Actually, in direct accordance with our constitution, the US is under direction from both NATO and the UN.  These are called, for those too stupid to read, "treaties."  They are confirmed in the senate as stated in the constitution.
Thus, when NATO or the UN, in accordance with our senate approved treaty and their own rules, as certified in those treaties, calls on US forces, they must be sent.
Taken from an email using a falsely edited 2007 impeachment threat against President George "W" Bush: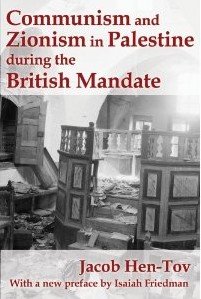 Who violated these laws was Bush by going into Iraq and Afghanistan without approval from the UN Security Council.  What Biden is saying is that Bush should have been impeached.
This is why the US can't attack Syria as the UN resolution to use force against Syria was vetoed by Russia and China.
Then again, we can go back to Libya and how the French, continually spoken of by the "wingnut robo-blogosphere" said they represented NATO.
France left NATO in 1959, before the morons and their handlers in Tel Aviv and "Neoconville," were even born.  Were they around then, their orders would have come directly from Moscow.
For those who haven't figured it out, Israel is communist, always has been, with phony elections, like the Soviet Union used to have, controlled news, half the population living in concentration camps, you know the drill.
France went after Libya as did Obama, and did so with glee?
The secret is why, and came out a few weeks ago.
[youtube H1k52-RiNH0]
So it was the French who chased down Gaddafi outside Sirte and bombed his convoy.  Libyan patriots which included our VT staffers in Libya, dragged Gaddafi out of a culvert and placed him in an ambulance, slightly the worse for wear after the air attack.
The ambulance drivers, Libyan volunteers in "camo" were misidentified as "NATO" troops by the "robo-blogosophere." Then Gaddafi died, shot by someone.
What we do know and established with hard evidence, not wild internet conjecture, is that Israel and Gaddafi had been partners for years as had Israel and Assad, Israel and Mubarak and more than a few other leaders in the Middle East including some factions in Iraq.
Why bother with this?  The answer is simple, our war on hypocrisy.  Obama hates Netanyahu, refused to attack Iran or keep up the idiotic threats.  Nobody is going to attack Iran, it would be a disaster beyond imagination, maybe even a world war.
America has, through Turkey, been in secret negotiations with Iran to bring them back into the fold, negotiations that have made the US much closer in a real sense to Iran than to Israel, the country every American is sworn at birth to die for, even if just to have our organs transplanted and sold.
I think that is in the Talmud somewhere, 'goyim born to serve.'
As for Libya, that was our constitution and congress, American law, stretched a bit into regime change, but one that sent a message to Tel Aviv that had been funding the pro-Gaddafi journalists and bloggers, sending him thousands of mercenaries and weapons.
Does anyone think that Obama doesn't see the hundreds of millions of dollars flowing into the GOP pack of morons and losers for what it is, Adelson and Koch funds tied to commodity speculation, Netanyahu money to try to remove a president who has nearly 80% Jewish support in America?
Why do Jewish billionaires and the ADL oppose the politics of the Jewish people unless, of course, something very nasty is going on? Think for a moment on this one.
As it turns out, the real slaves of the Likudists, as Israel itself is all victimization, Jews victimized who then victimize Palestinians in a great "circle of hell," are the members of the US congress and the American Jews who fund the people who are destroying Israel because they have been lied to for 62 years.
The answer, of course, is truth and dialog.  You will find that here.
Thankfully, no Jew ever sends on any of the neocon email trash that fills our mail boxes each day.  Ask your zayde (grandfather:  Yiddish) about America when the "neocons" were the ones who put up signs.
It must be hard being a young "conservative" Jew, able to live where you want, simply because your history books were fabricated. It is funny, you can dispute the holocaust and do ten years in jail but you can erase decades of antisemitism in America and all you get is silence?
Who is financing antisemitism in America? The names? Koch Brothers and Adelson. This is why we ask questions.
Netanyahu isn't America, he is a former furniture salesman with delusions of grandeur and a Napoleon complex.  Israel is an idea, Judea is the nation, the people are Jews and Muslims.
The idea can be defended but all the people have to be respected, something that has been mankind's failure for so long.
Today, however, I deal with the sneaks and liars.  They are so easy to catch.  Enjoy Vice President Biden defending the constitution and explaining the law.
Also picture President Obama cheering when he said it.  It was aimed at the liars and thieves of the world and it stuck home.  On rare occasion, I am proud to be an American.  This is one.

Gordon Duff posted articles on VT from 2008 to 2022. He is a Marine combat veteran of the Vietnam War. A disabled veteran, he worked on veterans and POW issues for decades.
Gordon is an accredited diplomat and is generally accepted as one of the top global intelligence specialists. He manages the world's largest private intelligence organization and regularly consults with governments challenged by security issues.
Duff has traveled extensively, is published around the world, and is a regular guest on TV and radio in more than "several" countries. He is also a trained chef, wine enthusiast, avid motorcyclist, and gunsmith specializing in historical weapons and restoration. Business experience and interests are in energy and defense technology.
ATTENTION READERS
We See The World From All Sides and Want YOU To Be Fully Informed
In fact, intentional disinformation is a disgraceful scourge in media today. So to assuage any possible errant incorrect information posted herein, we strongly encourage you to seek corroboration from other non-VT sources before forming an educated opinion.
About VT
-
Policies & Disclosures
-
Comment Policy
Due to the nature of uncensored content posted by VT's fully independent international writers, VT cannot guarantee absolute validity. All content is owned by the author exclusively. Expressed opinions are NOT necessarily the views of VT, other authors, affiliates, advertisers, sponsors, partners, or technicians. Some content may be satirical in nature. All images are the full responsibility of the article author and NOT VT.