President Orders Israeli Spies Jailed, Israel Watched As Potential Foe
To American Jews, the sound of this has to be strange.   78% support Obama but only 5% of Jewish donations go to him and his supporters. 
The big money, Koch Brothers, Wall Street and the AIPAC spies and their supporters go to the Republicans, lifelong enemies of the Jewish people, in fact, the source of the huge upsurge of antisemitism in America.
Here is a video funded by the ADL and AIPAC attacking President Obama.  Problem is, in most of the world and much of America, this "attack piece" is seen as a poorly done pro-Obama video.  We aren't kidding, things have gone that far.
[youtube 0wbH5KVPrPo]
You have just seen their "intellectual discourse," now take a look at attempt number two:
[youtube nPpZ0yU0enQ]
There is an honest way of looking at this.  Obama has international credibility, some at least.  Bush had none.  The new Middle East is now largely democratic and the repressive Likudist regime that has been so unpopular with Jews in Israel is now proving to both betray its American allies and its own people.
Here is a recent story from the Jerusalem Post.  Behind the "spin" is an old story, old as Rudolf Abel or Jonathan Pollard.  Why this story?
If it is a secret and it can harm America, Israel is seen as the buyer, the real enemy, not Iran, not Russia, not even China.  One idiot now has 13 years to think about actually phoning the Israeli embassy and asking if the spy he is dealing with is real.
WASHINGTON – Former US government scientist Stewart Nozette was once on the cutting edge of space exploration, but instead of resting on those laurels he will spend 13 years in prison for trying to sell some of his country's most closely guarded secrets.

He once sketched on a napkin a concept for satellite technology that eventually helped confirm that there was water on the moon, but in 2009 Nozette sought to sell classified information to someone he thought was an Israeli intelligence officer but was an FBI agent in an undercover sting operation.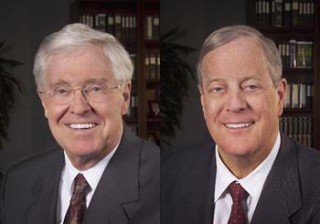 Support for them, Netanyahu and his gang of thieves and liars, no question that this is how the entire world sees him, is not support for Israel.  If Netanyahu or Foxman and AIPAC are Israel, then Israel is a "dead duck."
I was surprised when I received the video.  It is cheap, childish propaganda done by the Koch brothers, the same gang that has pushed gasoline to over $4 per gallon, who have robbed America blind, who buy and sell crooked GOP gangsters like, well, the cheap GOP gangsters they are.
Problem is, much of the world that misses the poor attempts at subtlety and sarcasm believe this shows Obama to be a great statesman and hero.
What does that mean?  The answer is simple, those who purport to be "pro zionist" Jews are, if anything, making a mockery of the liberal and progressive traditions of America's Jewish population.  Americans by the millions see Jews as potential enemies, something unthought of before Bush and Netanyahu, the economic crash, the phony wars and 9/11.
Face it, tens of millions of Americans see Israel and Jews as responsible for the planning  of 9/11.  Though there is proof of Israeli involvement, that is undeniable, blaming Jews in America is beyond insane.
However, this is what is happening, at least in the "red states" where hating anyone different, be they the "Nigger President" or "Dirty Jews," is considered socially acceptable.
What we might ask, is how this kind of thinking and this level of dialog became acceptable.  The answer is simple, Fox News.
The problem, of course, is that Fox News, the organization now under assault around the world for wiretapping, blackmail and bribery, is extremely pro-Netanyahu and owned by Rupert Murdoch, an Israeli Likudist masquerading as an Australian.
Worse still is the gang of GOP candidates, the presidency, congress, dog catcher, each crazier than the last, all swearing, not support or allegiance to Israel but slavery to the extremist policies of the Netanyahu regime.
Because of this many Americans such as former Vice President Dick Cheney are unable to travel as they face war crimes tribunals, face arrest around the world.
They said they were helping Israel and, instead, got into bed with financial criminals, committed innumerable war crimes and partnered with Netanyahu in building what was seen as a world safe for "Zionism," one filled with war, poverty, corruption and hate.
This is not what the Jewish people wanted, not in America, not in Israel.
Enjoy the "hate video" above.
Tell AIPAC and the ADL's Abe Foxman and his friends, the Koch Brothers along with Mr. Adelman that, the next time they fund an attack on America, to shoot themselves in the foot with a smaller weapon.
Editing:  Jim W. Dean
Gordon Duff posted articles on VT from 2008 to 2022. He is a Marine combat veteran of the Vietnam War. A disabled veteran, he worked on veterans and POW issues for decades.
Gordon is an accredited diplomat and is generally accepted as one of the top global intelligence specialists. He manages the world's largest private intelligence organization and regularly consults with governments challenged by security issues.
Duff has traveled extensively, is published around the world, and is a regular guest on TV and radio in more than "several" countries. He is also a trained chef, wine enthusiast, avid motorcyclist, and gunsmith specializing in historical weapons and restoration. Business experience and interests are in energy and defense technology.
ATTENTION READERS
We See The World From All Sides and Want YOU To Be Fully Informed
In fact, intentional disinformation is a disgraceful scourge in media today. So to assuage any possible errant incorrect information posted herein, we strongly encourage you to seek corroboration from other non-VT sources before forming an educated opinion.
About VT
-
Policies & Disclosures
-
Comment Policy
Due to the nature of uncensored content posted by VT's fully independent international writers, VT cannot guarantee absolute validity. All content is owned by the author exclusively. Expressed opinions are NOT necessarily the views of VT, other authors, affiliates, advertisers, sponsors, partners, or technicians. Some content may be satirical in nature. All images are the full responsibility of the article author and NOT VT.