A Failed Cover-Up
Today, George Zimmerman sits in jail, protective custody, charged with 2nd Degree murder as we had predicted so many weeks ago. 
It matches the physical evidence, the story given at the scene when police first arrested him was an obvious lie, the tapes debunked it, so much was obvious but other things, we aren't so sure about.
A cloud of fog and intrigue hang over this case not so much over what was done, but what was not done.
Mentioned multiple times in the comments of observing criminal defense attorneys today is that the State of Florida will be on trial with Zimmerman.
[youtube TN2bX3Q5sZc]
Political interference began in the Zimmerman case on the first day, in fact in minutes.  The State's Attorney office got a call and a Wolfzinger or Wolfinger, not sure that matters, ordered his release "based on evidence.
Wolfzinger had no evidence.  The police on the scene had arrested Zimmerman for manslaughter, based on not believing a word he said and then were told, by someone who had neither seen the crime scene, didn't listen to the detectives nor had any access to forensics to quash the investigation.
I want to know why and I want to see Wolfzinger held accountable for leaving what we have now seemed a murderer on the streets for a month.
This was a pure open and shut case or was it?
From then on, we had continual leaks from the police about the innocence of Zimmerman, how Martin had attacked him, how Zimmerman had begged for his life.
Each of these leaks to the press were carefully orchestrated, one every 48 hours, all now proven utterly false, all part of a coverup.
Then we can delve into conspiracy theory.  We know nothing about the Zimmerman family.  They may well be the finest people in the world.  Why don't we know?  More cover-up.  We know that dad, or addoptive dad, was a "magistrate" in Northern Virginia while mom was a "court clerk" for 20 years.
A magistrate is the "point of contact" for all arrests and in this case, in an area where most of the movers and shakers in America's government hit the criminal justice system.
Normal cases he would have had involve very high ranking public officials picked up for public lewdness, sex in bathrooms with "rent-boys," drunk driving or any number of other issues.  A clerk could, perhaps not a Zimmerman family member, but a clerk, typically "disappears" all records.
These are jobs given to people very carefully in Northern Virginia where a Senator may bludgeon a wife with a bowling ball in the library and be found hours later, victim of a traffic accident.
Welcome to government.  None of this may have happened but I think about it when I see how quickly  Wolfzinger put his career, his theoretical "lifetime of service" down the toilet in seconds.
Someone made a call, I want to know who.
With the Chief of Police in Sanford resigning, someone should have gotten a message and the press should have descended like a pack of dogs.  Instead, nothing happened.
Someone made a call, I want to know who.
Then the police leaks began, all false, all intended to offset what are now seen to be accurate news stories.  They seem carefully orchestrated.
Someone made a call, I want to know who?
Within hours, the Southern Poverty Law Center came to the defense of Zimmerman, a position they not only abandoned but they totally switched sides days later.  I want to know why?  The group they were "defending" Zimmerman from, the "New Black Panthers" is an FBI informant front, any idiot can figure that out.  They don't exist.
Someone made a call, I want to know who.
Then we were told Zimmerman had tried to join the police department in Seminole County and was refused entrance to the police academy.  However, an examination of records shows that he was accepted to the police academy.  In fact, we have no proof that Zimmerman did not successfully attend the Seminole police academy.  Someone is lying, part of a criminal cover-up.
Someone made a call, I want to know who.
We were then told Zimmerman had taken classes in police procedure and criminal justice which he had passed.  However, the audio tape released, even the wrongly edited MSNBC version, showed someone with NO familiarity with law enforcement whatsoever, no knowledge of procedure, of law, of jargon, none at all.  Someone is lying.
Someone made a call, I want to know who?
We were told Zimmerman had a pistol carry permit.
However, a review of his record shows that he had a domestic restraining order, expired, but he also had been arrested in 2005 for assaulting a police officer.
He was not found "not guilty"but rather sentenced to a deferral program.
Florida law is clear, that anyone arrested but found not guilty or sent to a deferral program is ineligible for a pistol carry permit.
Thus Zimmerman had an illegal weapon, the authority that issued the permit had violated law and everyone had access to this information, the press, the police, the State's Attorney office, this law is clear and Zimmerman's gun was illegal.
Someone made a call, I want to know who?
Networks reported that the voice heard on multiple 9/11 calls was Zimmerman screaming for help.  Police can easily voice print those calls in minutes.  In this case, they went to the victim's mother.
Zimmerman had claimed it was him though the voice, to any moron, was an African American teenager pleading for his life.  That this stayed in question for weeks was very much part of a cover-up.
Someone made a call, I want to know who?
We were also told that Zimmerman had made 21 previous phone calls to the same officer while on his one man patrol.  Local police knew him well and had dealt with him many times.  However, the recording of the call that night showed absolutely no familiarity with Zimmerman.
We have a couple of ways to look at this.  Was this Zimmerman, George Zimmerman on the phone or someone else.  No voice print was ever released but what is clear, the "George Zimmerman" talking to police that night was not the same George Zimmerman who had spoken with the same officer 21 previous times.  Someone is lying.
Someone made a call, I want to know who?
George Zimmerman had been arrested for assaulting an officer, had a "beef" with a girl friend, something not worth noting, but had also been reported for a very serious assault while working as an unlicensed security guard at a bar, a crime in itself, where he is reported to have seriously assaulted a female patron.  This was covered up.
Someone made a call, I want to know who?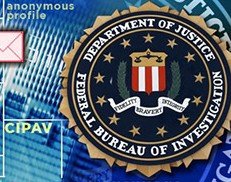 Were the police or press to have done their jobs, we might have some of these questions and a hundred more answered.
What they will tell us is why there was a political cover-up and why Florida only moved  forward under direct threat from the Attorney General of the United States and an active investigation opened by the FBI.
When we are done, poor dead Martin and George Zimmerman will be an afterthought.
The real crimes, the vast majority, began within minutes and, in my estimation will be recordings in phone calls and text messages between the local State's Attorney office, Tallahassee and Washington, with a probably stop-off in Montgomery, Alabama to get "cover" from the SPLC.
We can ask these questions:
It is obvious that the GOP saw "color" as a vote getting issue and depicted a murder victim as a criminal.  Will they be made to pay for this?
What is the background and connections of the Zimmerman family, their politics, ethnicity and such.  As this is a high profile hate crime, it is unlikely that any Hispanic aspect is reason to lie, cheat and steal.  Is "Zimmerman" a Hispanic name?  Who are they and what is it about them that may have complicated this case?  Do they have something on someone?
The Democrats have shamefully taken advantage of this case to raise campaign money and exploited the family.
I have some simple questions.  I want to know everything about the Zimmerman family.  I can do such things in ways you can only imagine.  I wonder why the other press, not all total fools and incompetents, did absolutely nothing?
Someone made a call, I want to know who?
I have one dead young man and another facing death or life in prison.  I want to know the truth about George Zimmerman.
For instance, why hasn't there been a competency exam ordered for him although his initial attorney's indicated he suffered from limited capacity to control rage and decision making due to traumatic injuries received as a child.
Were they making it up?
Why is everyone silent on this?  The victim's mother clearly wants to know.  She is a decent human being, respect her wishes.
We have exposed a racial divide in America, no question about that.  I live in Ohio, grew up in Detroit, and know racial issues well, they ruled much of my early life.
Though things are very different, thankfully so, one thing is clear, the GOP and "red states" are hotbeds of race hatred, it is taught in churches, it is bred into each family, hatred of African Americans, Hispanics and Jews.
Teaching children this is not an option a parent or religious "official" should have.  This is a hate crime and should be punished.
We have two sides here, hate crimes against "whites" are also common, excused as "retaliation" and also taught in churches and by family members.
In an America that has officially become an unconstitutional police state, check the laws, where anyone can be stopped and searched, any door kicked down, anyone strip searched at anytime, anywhere, we turn on each other while our government and a sea of officials, such as the dozens, perhaps hundreds, of criminals involved in trying to profit from this one killing hope to go free.
What if Americans were of one color, color me "victim," stolen from, our children's lives taken away, our money, our homes, poisoned air and water, slavery to gas prices, rigged elections, phony terrorism, Wall Street rule or worse, is this why the Zimmerman/Martin case is so popular, "bread and circuses" for the masses?
Editing:  Jim W. Dean
Gordon Duff posted articles on VT from 2008 to 2022. He is a Marine combat veteran of the Vietnam War. A disabled veteran, he worked on veterans and POW issues for decades.
Gordon is an accredited diplomat and is generally accepted as one of the top global intelligence specialists. He manages the world's largest private intelligence organization and regularly consults with governments challenged by security issues.
Duff has traveled extensively, is published around the world, and is a regular guest on TV and radio in more than "several" countries. He is also a trained chef, wine enthusiast, avid motorcyclist, and gunsmith specializing in historical weapons and restoration. Business experience and interests are in energy and defense technology.
ATTENTION READERS
We See The World From All Sides and Want YOU To Be Fully Informed
In fact, intentional disinformation is a disgraceful scourge in media today. So to assuage any possible errant incorrect information posted herein, we strongly encourage you to seek corroboration from other non-VT sources before forming an educated opinion.
About VT
-
Policies & Disclosures
-
Comment Policy
Due to the nature of uncensored content posted by VT's fully independent international writers, VT cannot guarantee absolute validity. All content is owned by the author exclusively. Expressed opinions are NOT necessarily the views of VT, other authors, affiliates, advertisers, sponsors, partners, or technicians. Some content may be satirical in nature. All images are the full responsibility of the article author and NOT VT.