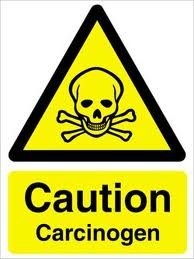 Dow, one of the manufactures of Agent Orange, invited to Congressional hearing.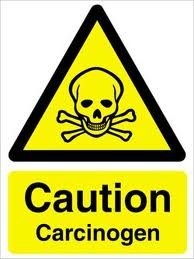 (WASHINGTION, DC) – The Report on Carcinogens (ROC) is a congressionally mandated, science-based, public health report that identifies agents, substances, mixtures, or exposures in the environment that put people at increased risk for cancer.   
Published biennially, each edition of the report is cumulative and consists of substances newly reviewed in addition to those listed in previous editions. The latest edition was published on June 10, 2011. The 13th ROC is under development.
Most Americans concerned about the health effects of environmental exposures and the increased risk of cancer would no doubt agree that the ROC is worthy effort to fund.
The ROC is not in the same category as the 'bridge to nowhere' or funding for the sexual life of bees.  This is a serious scientific report that identifies environmental exposures that increase our risk of cancer.
The House of Representatives Small Business Subcommittee on Healthcare & Technology hearing is scheduled for Wednesday, April 25th.  The subject is: "How the Report on Carcinogens Uses Science to Meet its Statutory Obligations and its Impact on Small business Jobs."
Given the high unemployment rate and the small business engine that generates jobs, something that impacts small business jobs would naturally be of interest to Congress. But, targeting a scientific report that identifies environmental carcinogens is beyond the pale.
If this sounds like an attempt to target the ROC and the National Institute of Environmental Health Sciences (NIEHS), the federal agency that puts it together, you've got the general idea.
Two witness panels are involved.  Government representatives on one panel; industry representatives on the other, including Dow Chemical ranked 45th on the Fortune 500 list. Wonders of wonders.  Why would Dow, a major Fortune 500 company, be interested on the ROC's 'potential' impact on small business jobs?
Don't be surprised that Dow, the makers of Agent Orange, TCE, PCE and other carcinogens, may take strong issue with the ROC.
The fact that Dow would be invited to participate in a hearing on the ROC is mind blogging in itself.
But, this an election year, so even a government scientific report like the ROC and the agency that puts it together can be used as pawns for political interests.
While this doesn't have the same tenor as Secret Service agents involved in prostitution with some skillful 'analysis' and statistical insight, even the ROC can be used to attack the administration.
Veterans know the health effects of exposure to toxic chemicals.  Many carcinogenic chemicals in the ROC are found on military bases in the US and overseas.
Protection during military service relies on accurate information about the health consequences of chemical exposure. Cancer information is important and necessary in order to minimizing harmful exposure during mlitary service, to the degree possible.  For those who serve, the ROC is is critical, life saving information.
The strongest federal agency we have to identify cancer-causing chemicals is the NIEHS. Their cancer listings in the ROC are used to establish protective protocols, and by medical professionals in their work with Veterans. Full and accurate information is essential. 
We all know the consequences of burying evidence that chemicals cause cancer. We've been through the Agent Orange tragedy, and the harm from TCE is still unfolding.
Most employers, whether the government or private companies, know that protecting their workers from exposure to carcinogens is good business sense and the humane thing to do. Knowledge of carcinogens allows the military to devise safer processes, provide appropriate protective gear, and reduce the health care costs in the short and long-term.
Those companies that don't want public disclosure of objective cancer information, as NIEHS provides, are trading human lives for profits. That has never been an acceptable way to do business in the United States. And Veterans are frankly offended that a scientist from Dow Chemical, the company responsible for Agent Orange and its continuing legacy of death and disease, is testifying on this issue in our Congress. Their actions are the opposite of what we need in this country.
In the 1960's, I enlisted in the Marine Corps.  Little did I know that the radiation and chemicals I would be unknowingly exposed to as a Marine would give me bladder cancer and a list of other unwanted medical conditions.  Even worse, I discovered that I am not alone. There are many thousands of veterans and active duty personnel with cancers and other diseases linked to chemical exposures.
With 130 military bases on the EPA Superfund list and no government policy to alert veterans of their possible exposure to toxic chemicals, it's not an exaggeration to say that thousands have 'not connected the dots' of illness to military service.
Unregulated chemicals linked to cancer are legally sold to the military and in the civilian marketplace and still cause exposures even now. Most Marines, and most military families – hell, most Americans – don't have the time or capacity to research how hidden chemicals in their environment might put them in harm's way for cancer and other illness. No, most people might not also even know they are using cancer causing chemicals in their products.
There's a continuing need for independent science that tests chemicals for hazards. The U.S. Government does have a top notch agency that is researching chemicals and their carcinogenicity.
The NIEHS, headed by Dr. Linda Birnbaum, is leading the latest modern science efforts to help figure out why anyone – be they in the military or civilian life – gets cancer and other disease when exposed to certain chemicals.
The National Institutes of Environmental Health Sciences (NIEHS) is our main defense from harmful chemicals.
Yet this Wednesday, the Republican controlled House of Representatives, in their infinite wisdom, has summoned Dr. Birnbaum to defend her program that tests chemicals for cancer.
We don't have accesss to the Dow talking paper, but the best intelligence is that Dow Chemical Corporation is there to tell Dr. Birnbaum and Congress how the NIEHS cancer report is unnecessary.  They will be saying that it isn't necessary, because there are other groups that evaluate carcinogens.  Trouble is that they aren't in the US, don't serve our needs here, do limited evaluations, etc.  The facts don't support this argument.  
Dow Chemical made Agent Orange, which we know now is linked to long list of terrible disease in Veterans and their offspring, including AL Amyloidosis, Chronic B-cell Leukemias, Chloracne, Diabetes Mellitus Type 2, Hodgkin's Disease, Ischemic Heart Disease, Multiple Myeloma, Non-Hodgkin's Lymphoma, Parkinson's Disease, Acute and Subacute Peripheral Neuropathy, Porphyria Cutanea Tarda and other deadly killers.
Vietnam Veterans and Vietnamese nationals suffer and die today from exposure to this supposedly 'safe to use' herbicide.
Dow's contamination of communities in Midland, Michigan, Seadrift, Texas, Bhopal, India and other places coincides with rising rates of people suffering from cancer in those places.
And yet, this Dow executive is there to say that Dr. Birnbaum and her team of researchers are threatening American businesses because of their research on chemicals carcinogenicity.
This is an election year, and I wouldn't be at all surprised if Dow and their chemical buddies didn't arrange this witch hunt through campaign contributions and lobbying.
Contact your Representative and tell them to support Dr. Linda Birnbaum and her valuable staff at NIEHS, and to give more support to their research with testing chemicals for cancer causing effects. 
All Veterans should condemn efforts to silence one of the truly objective and politically independent agencies – NIEHS – and hope that Congress will strengthen and support NIEHS in coming years. It is the right thing to do.
ATTENTION READERS
Due to the nature of independent content, VT cannot guarantee content validity.
We ask you to
Read Our Content Policy
so a clear comprehension of VT's independent non-censored media is understood and given its proper place in the world of news, opinion and media.
All content is owned by author exclusively. Expressed opinions are NOT necessarily the views of VT, other authors, affiliates, advertisers, sponsors, partners or technicians. Some content may be satirical in nature. All images within are full responsibility of author and NOT VT.
About VT
-
Read Full Policy Notice
-
Comment Policy