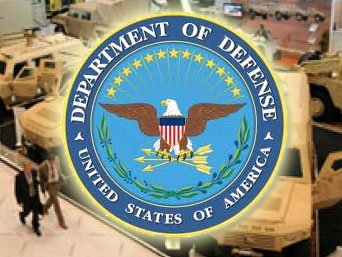 In my last article I posed a question which I believe is relevant in today's discussions about the many proposed budget cuts that we have heard from those with some idea of how the Defense Department works and by some who have military experience. We've also heard at least a thousand more ideas by those who haven't a clue about what it does and doesn't take to provide adequate defense for our country.
It may all sound simple to most citizens during every day, street corner discussions, after all, we are talking about a portion of the federal budget of around $700 billion dollars. In 2009 for example, the U.S. military budget accounted for approximately 40% of global arms spending, and the 2012 budget is 6-7 times larger than the $106 billion it is estimated that China will spend on its military. $700 billion is more than the next twenty largest military spenders combined. The United States and its closest allies are responsible for two-thirds to three-quarters of the world's military spending with the United States picking up most of the tab. So, making some cuts should be simple…right?
The Defense Department Budget amounts to 4.7% of our gross domestic production (GDP), yet with all the dollars spent, there are governments that spend a greater portion of their GDP on defense than the US, and it isn't the countries one would most suspect…like China or Russia. Below is a list of countries that spend a greater portion of GDP on defense than the US:
Saudi Arabia       11.4
United Arab Emirates     7.3
Israel     6.3
Oman    9.7
Jordan  6.1
Eritrea   20.9
Republic of Georgia        5.6
Chad      6.2
With so much at stake to insure global peace, how can a group of legislators as I pointed out in my previous article, with virtually zero national security credentials, be expected make the fine scalpel-like cuts, when it comes to making national defense-related budget decisions?  They can't.
The military budget is that portion of the United States discretionary federal budget that is allocated to the Department of Defense, or more broadly, the portion of the budget that goes to any defense-related expenditure. Because the defense budget is considered discretionary, unlike fixed expenditures, the government retains the right to adjust the needs based on global situations. This military budget pays the salaries, training, and health care of uniformed and civilian personnel, maintains arms, equipment and facilities, funds operations, and develops and buys new equipment. The budget funds all branches of the U.S. military: Army, Navy, Air Force, Marine Corps and Coast Guard.
The duties of our elected officials in Washington cannot be taken lightly when it comes to our national defense, and by the same token, the United States can no longer be the World's Policeman. Other countries have skated when it comes to their own national defense, and have turned much of the responsibility over to the US, opting to spend their money on providing social give-a-way services to their citizens, to the point most are nearing the point of no return in terms of becoming insolvent. Greece is just not an aberration, but the tip of the iceberg in what could become a series of countries that fall into financial collapse.
Belgium has joined Portugal, Spain and Italy on the hit list of countries that may be heading for financial crisis. Like Ireland, struggling to fend off criticism of its austerity package, there are signs that international bond investors are starting to view Belgium as living on borrowed money and borrowed time. Other countries getting close to the endangered species list are Mexico, Ukraine, Argentina, Venezuela, Latvia, Pakistan, Vietnam, Croatia, Kazakhstan, and Belarus. Will the United States be expected to not only carry the ball in defending such countries, but be expected to provide the financial bailout as well?
Surely we have a global economy where the financial weakness of one country affects the financial stability of another…that's a fact of life. Unfortunately for the United States, other countries have always been able to count on us for assistance, but those days are skidding to a halt as our current elected officials inside the Beltway, seem hell-bent on driving us over the financial cliff with so-called entitlement programs that have been handed out with no limits, and an unfettered spending binge of totally wasteful programs.
It is this Washington elitist attitude about spending our nation's treasures that should scare every man, woman, and child in this country. Our spending has become a run-a-way train, with total disregard to the taxpayer. It's the bureaucrats and their lavish and reckless spending and it certainly doesn't stop at the recent headline scandal about the Hawaii one-hour ribbon cutting ceremony that cost taxpayers a bundle to provide paid vacations for GSA hierarchy, or the GSA Las Vegas Party costing nearly a million dollars. No, it goes to the willy-nilly spending without oversight including school loans, fraud and abuse in the Medicare program, crazy trips and vacations by the President and his family (including the family dog), and waste at every turn. And to think most American's sit ideally by while all this happens.
And so we expect our government leaders to hunker down and get serious about our defense budget, get out the scalpel, trim the fat, and get everything back in order, by turning the job over to those who not exactly qualified. To show what an absolute ridiculous idea this is, the Department of Defense has absolutely failed every test of accounting credibility one could conger up. In the private sector, we would have handcuffs on the Chief Financial Officers of our publicly traded companies if they conducted business like the accountants at the Defense Department…
Disclaimer of auditing opinion of the Defense Department agency-wide financial statements
We did not obtain sufficient, competent evidential matter to support the material line items on the financial statements. The Under Secretary of Defense (Comptroller) acknowledged to us that DoD financial management and feeder systems did not provide adequate evidence supporting various material amounts on the financial statements.

DoD management further acknowledged that the Department is unable to comply with requirements for (i) property, plant, and equipment; (ii) inventory and operating materials and supplies; (iii) military retirement health care actuarial liability; (iv) intragovernmental eliminations and related accounting adjustments; (v) cost accounting by suborganization/responsibility segment and major program; and (vi) environmental liabilities. It was not practicable to extend our auditing procedures sufficiently to support the conclusions for these items related to the financial statements.

Because we did not apply auditing procedures to satisfy ourselves as to the accuracy of the reported amounts, the scope of our work was not sufficient to enable us to express, and we do not express, an opinion on these financial statements.
Required Additional Information
The Supporting Consolidating and Combining Financial Statements (section 4), the Required Supplementary Stewardship Information (section 5), and Required Supplementary Information (Section 6) are not a required part of the principal financial statements. We did not apply certain procedures prescribed by professional standards because most of the information included in the above sections is produced from the same financial and feeder systems as the financial statements. As with the statements, it was not practicable to extend our limited procedures to obtain assurance regarding the reliability of the information. We did not audit and do not express an opinion on such information. DoD did not present information onNational Defense Property, Plant, and Equipment that the Federal Accounting Standards Advisory Board has determined is necessary to supplement, although not required to be part of, the basic financial statements.
So, there you have it folks. Their books are in disorder with billions of dollars unaccounted for, and this is only the Defense Department. Imagine what we'd find if we opened the whole can of worms. If we don't clean house at the next election my friends, we may not get another chance!
Following his service in the Marine Corps Ed Mattson built a diverse career in business in both sales/marketing and management. He is a medical research specialist and published author. His latest book is Down on Main Street: Searching for American Exceptionalism
Ed is currently Development Director of the National Guard Bureau of International Affairs-State Partnership Program, Fundraising Coordinator for the Warrior2Citizen Project, and Managing Partner of Center-Point Consultants in North Carolina.
Mr. Mattson is a noted speaker and has addressed more than 3000 audiences in 42 states and 5 foreign countries. He has been awarded the Order of the Sword by American Cancer Society, is a Rotarian Paul Harris Fellow and appeared on more than 15 radio and television talk-shows.
ATTENTION READERS
We See The World From All Sides and Want YOU To Be Fully Informed
In fact, intentional disinformation is a disgraceful scourge in media today. So to assuage any possible errant incorrect information posted herein, we strongly encourage you to seek corroboration from other non-VT sources before forming an educated opinion.
About VT
-
Policies & Disclosures
-
Comment Policy
Due to the nature of uncensored content posted by VT's fully independent international writers, VT cannot guarantee absolute validity. All content is owned by the author exclusively. Expressed opinions are NOT necessarily the views of VT, other authors, affiliates, advertisers, sponsors, partners, or technicians. Some content may be satirical in nature. All images are the full responsibility of the article author and NOT VT.