No, not the Brothers Karamazov but the Muslim Brothers. Any one who listens to popular media and politicians in Israel and the US would think that the Muslim Bothers are coming from Mars, invading the planet Earth, changing our ways of life and turning democracies to theocracies.
The US, the West, and Israel and for decades supported "secular" and dictatorial regimes in the Arab world, regimes that destroyed nations, freedoms, looted the country, created police state in partnership with the military.
Arab secularist and nationalists with key allies in the West are now out to demonize and dehumanize "Islamists" have overlooked, and remained silent while "secular" governments in Iraq, Egypt, in Syria, in Yemen, in Algeria, in Tunisia, violated all basic human and civil rights and destroyed any semblance of a civil and civilized state.
They are raising fear among Arabs and among the West that "Islamists" are committed to enforce their vision and values system and are out to destroy the "secular" state as they knew it and supported.
Frankly, I do not understand why all the fuss and fear of "Islamists" coming to power when Christian and Jewish political parties have been part of governments, leading governments in the US, Germany, Italy, Scandinavia, Israel, Canada, Columbia and many other nations, yet no one within the Arab "secular" movement or the West raised concerned over these faiths driven parties coming to power in the West.
In the US, while there are no "faith or religious" parties per say, the Republican Party in fact can be defined as a faith and religious party made up of members of many of the Christian and Jewish right wing political groups.
In Europe, "faith and religious" oriented parties have dominated national politics for years such as Christian Democratic Union (CDU) of Germany, Christian Social Democrats also of Germany, Christian Social Party of Liechtenstein, Christian Social Party of Switzerland.
In Israel, a country that is leading the charge against "Islamist" political parties takes the leads in Jewish/Religious and Zionist (it is religion) parties and played key part of Israeli politics for generations to include the National Religious Party, Aguddat Israel, Degel Ha Torah, Shas, Kach and Khane Chai, United Torah Judaism and Israeli Beitenu among many religious political parties and no one in America or the West raises an issue or concern.
In the US religious oriented groups (Christians and Jews) also dominate political parties with their social and value oriented political agenda related to sex and same sex marriage, homosexuality, abortion, phonograph, obscenity, abortion, prayers in schools among many religious oriented values.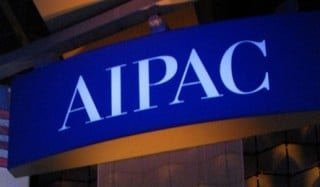 There are literary hundreds if not thousands of these groups in the US with strong influence, in fact forms the backbone of political parties.
Among them are the Republican Party, groups like Moral Majority, National Organizations of Marriage, Christian Coalition, Family Research Council, National Associations of Evangelicals, American Israeli Public Affair Committee (AIPAC), American Jewish Committee, American Jewish Congress, Anti-Defamation League, Jewish Defense League and the list continues.
The Arab world is no different and is entitled to have " Islamist" groups as part of the political landscape. Their value system for the most part is no different from that of Evangelicals in the US with emphasis on cultural purity and on moral values related to virtues, sex, obscenity, and booze among other things.
The concerns one should have, and I am one of those, is not with "Islamists" parties coming to power but what they will do with such powers. We have seen "secularism" destroy civil liberties, destroyed and corrupted any semblance of democratic institutions, sponsored and encouraged corruptions and looting of the state's assets.
What the "Brothers" should understand is that the issues facing the Arab and Muslim world are not "sex and booze" but more than that. The Arabs and Muslim world are not looking for fast entry to heaven but to a decent life.
They want a citizenship where members of the different faiths (Muslims, Christians and Jews) and where women and men are equal in law and practice, and where reference to faith or sect are not part of the national identity cards and where religious (virtue) police is not substitute the secret police.
The Arabs and Muslim world are not looking for a Taliban state or for that matter a Sudan of Bashir/Turabi and are not looking for the "imams and clergy" emerging as a "nobility class" with powers and authority over people and policies, exercising powers not granted to them by citizens and voters.
The biggest fears of citizens are that of the "Salafis" who are no different of that of Haredi Jews and their intimidating life style over people, their value system and way of life.
Shaved heads and long beards do not entitle them to political powers and street authority.
Every one must understand the civil nature of the state, with separation of "church/mosque and state", where the religious institutions whether Muslim or Christian are not part of or a substitute for the civil state.
No one needs or wants a state where a religious leader emerges as a "reference" to elected representatives of the people issuing "fatwa's" as substitute for debated legislation in elected parliaments.
Dr. Mohamed Morsi's speech at Cairo University is encouraging and is a first step toward rebuilding a destroyed Egypt.
No one and no laws can or should dismiss or deny the role played by mosque, church, synagogues, or temple in the lives of people, and no one expects or wants these institutions to replace the civil nature of governing institutions, not in America certainly not in the Middle East.
Editing: Jim W. Dean
Sami, a Palestinian-American and a US Army Veteran (66-68), recipient of the "soldier of the month award and leadership award from the 6th Army NCO Academy, is an international legal and business consultant with over 40 years of international experience, in construction, hospitality services, conservation, and defense, in the Middle East, Europe, and North Africa. Sami is a holder of BA, MPA in Public and Environmental Affairs, Jurist Doctor from Indiana University. While at IU he was elected class president, student government president and chairman of the Indiana Students Association,
Active in peace movement as a co-author of the pre-amble for the One State for All of its people and voluntary service program SalamNation. A frequent contributor on national and international affairs. He resides in the United States.
ATTENTION READERS
We See The World From All Sides and Want YOU To Be Fully Informed
In fact, intentional disinformation is a disgraceful scourge in media today. So to assuage any possible errant incorrect information posted herein, we strongly encourage you to seek corroboration from other non-VT sources before forming an educated opinion.
About VT
-
Policies & Disclosures
-
Comment Policy
Due to the nature of uncensored content posted by VT's fully independent international writers, VT cannot guarantee absolute validity. All content is owned by the author exclusively. Expressed opinions are NOT necessarily the views of VT, other authors, affiliates, advertisers, sponsors, partners, or technicians. Some content may be satirical in nature. All images are the full responsibility of the article author and NOT VT.