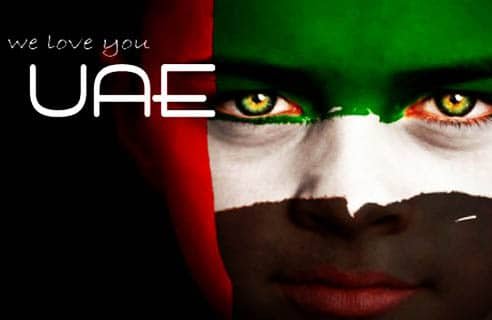 Comoros Islands Government Agrees to Provide UAE Terror Victims 'Exile' Passports for $200 million Cash Deal
We have a common saying around here at VT, "You just can't make this stuff up!"
Every time we think a top shocker will never be broken along comes another one to prove us wrong.
Autocratic governments being hostile toward reform is not a new story by any means. It's the historical norm.
But the UAE is a unique example. Despite the one man rule the economic transformation there has been incredible.
This is a country where once a major cause of death was blood poisoning from untreated tooth abcesses, a result of high consumption of dates and poor oral hygiene.
When the country's budget was being poured into infrastructure while social services were taking a back seat, the Emir went on record stating that the old generation was being sacrificed so that the new could live better lives. He did not include sacrificing himself with the old folks.
The Press TV report below has news of the unfortunate Ahmed Abdul Khaleq's deportation…and the message being sent to other reform activists in the UAE.
If anyone thinks I am hyping this with the State Terror tag, I am not.  We are on this slippery slope ourselves. Here is what the Global Arab Network had to report back on May 31rst:
[UAE]…The Gulf Arab state, a U.S. ally, revoked the [7] men's citizenship late last year, saying they posed a threat to national security. Some of the men had demanded greater powers for the Federal National Council, an elected body that advises the government.

 They were arrested for refusing to sign documents that asked them to "amend their status" by applying for residency visas in the UAE or seeking new nationalities, their families said.
The catch words here are 'posed a threat to national security'…for promoting political reforms. Do you grasp what a wide net that is? Do you see the tie in with other wide nets being constructed as a trip wire for extreme state responses?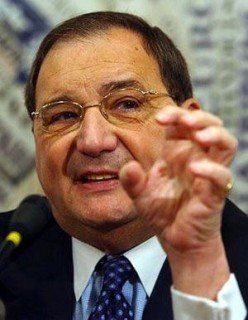 Take for example Hate Crime legislation creep in America to undermine our first amendment.
The definitions are broadened every few years by Jewish Lobby groups who actually write the expanded legislation.
Our corrupt Congress generally does whatever they are ordered to by these domestic terrorists who seem to have 'protected entity status.
If you want to see a Congressman turn white as a ghost, ask him to stand up to these gangsters.
In Europe they have these KKK laws, also. You can get five years for challenging the 'official history' of WWII.
What this is really for is punishing anyone who informs the public about horrible lies that have been told as to who really did what to who, and why.
The public might then get the idea that, "Well if they lied to us so ruthlessly back then, maybe they continue to do the same today."
They don't want you to go there. They don't even want you to think about it, hence the felony laws as a reminder that you only live in a free country, to a degree.
These same groups cooked up, a la UAE style, that any criticism of Israeli state policy was a national security threat to them, thus triggering any and all methods to eliminate said opposition. 

This begins with mass smearing them with the anti-semetism virtual public lynchings, the terror tactic of choice by the Hebrew Klan.
The common anti-semite smear has become the Neo-N word of our times, one that to the nation's disgrace is an in vogue acceptable hate term to use.
I remember looking at the old photos of former black lynching victims with the smiling dummies in the crowd thinking that going to a lynching was so cool.
I see them now as Congressmen, academics, religious leaders and 'God please punish them', human rights groups who think anti-semite smear lynchings are cool to participate in as they think it 'keeps them in their places about getting uppidty'.
And they have the same stupid self satisfaction looks on their faces, too.
All of you engaged in bending over for these creeps have disgraced every shred of American decency that survives, no thanks to you.
You are 'aiders and abettors' in assisting subversion of your own country and we will never forget or forgive.
So no, I am not hyping this with the Terror Tag. That is what their (the UAE and others) game is, to scare people into not daring to speak out. And they have plenty of company.
[Editors Note: Two items on how you have been scammed on the lynching game…the collective guilt hustle. One, all lynchings victims statistically reflect the various ethnic populations of an area. Most people, including children, only have seen black victims lynch photos, well…that is on purpose, for imprinting. 

And two, the definition of what a lynching actually was…got 'adjusted'.  Remember the definition creep I mentioned above. It was changed to be a group attack by whites on a black person, and did not necessarily have to be a hanging or even involve a death. And it could have been done by white hoodlums, not a community.

Why was this done? To inflate the traditional public's version of lynching numbers. My source was a booklet I bought at the Vicksburg National Battlefield Park bookstore, a federal publication.]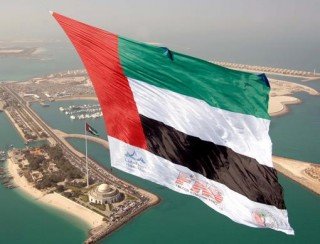 For a country like UAE that does this to continue to maintain UN membership is an outrage, but of course many do. UN membership should not be a right, but a privileged, one that is earned and maintained.
Israel comes to mind as they have made a science out of playing the victim while being the victimizer. I'll take the good honest crook any day of the week 🙂
Maybe it is time to split the UN into two different groups…the thugs, and the wannabe thugs.
We could then set up a section on VT where they can leak nasty things they know the other side is doing and this would save us a lot of work.
But if poor Mr. Khaleq cannot vote his concience, let us be substitute voters for him.
Those of you who would like to call the UAE Embassy to tell them what you think of their formalized State Terrorism here is their number:
UAE Washington, DC Embassy media number:  202-243-2448
I would address your remarks to the Ambassador and please advise in a firm but polite delivery as impolite ones are just put in the trash can.
The next call, to have some fun with the phony UN, is to give them a call and ask what a member must do to get kicked out of the UN. I would suggest testing them on whether crimes against humanity or state sponsored terrorism would do the trick.
I am not joking here. It's time to see if the VT audience can be a contact brigade when we need one so we can test what the impact is, as I can assure you we will hear.
United Nations, New York, main number… (212) 963-8302
You can also call your respective country UN delegation and ask them what they think of this. They may give you the run-a-round as in 'call so-and-so'. But they do log call in topics and report above what phone traffic concerns are. This is always step number one.
Dear Mr. Khaleq,  If this finds its way to you please contact us about joining VT as a staff writer. You are just the sort of new talent that we are looking for.   The VT editors and staff.
 ____________________
From Press TV
The United Arab Emirates has stripped an activist of citizenship and deported him to Thailand over his online campaign for reform in the Persian Gulf littoral state.
According to the London-based Emirates Center for Human Rights, Ahmed Abdul Khaleq was deported on Monday on a Comoros Islands passport arranged by UAE authorities.
Abdul Khaleq and four others, including blogger and rights advocate Ahmed Mansour and economics professor Nasser bin Ghaith, were arrested in April 2011 for signing an online petition demanding constitutional reforms and free elections in the UAE. They were convicted of committing crimes against the state.
UAE officials have revoked the citizenship of several other activists, who had called for reforms, but it was not clear whether Abu Dhabi will seek to carry out any more deportations.
A 2009 report showed that the Arab emirates has struck a USD 200 million deal with the government of Comoros to provide passports for people it makes stateless
Jim W. Dean was an active editor on VT from 2010-2022.  He was involved in operations, development, and writing, plus an active schedule of TV and radio interviews.
ATTENTION READERS
We See The World From All Sides and Want YOU To Be Fully Informed
In fact, intentional disinformation is a disgraceful scourge in media today. So to assuage any possible errant incorrect information posted herein, we strongly encourage you to seek corroboration from other non-VT sources before forming an educated opinion.
About VT
-
Policies & Disclosures
-
Comment Policy
Due to the nature of uncensored content posted by VT's fully independent international writers, VT cannot guarantee absolute validity. All content is owned by the author exclusively. Expressed opinions are NOT necessarily the views of VT, other authors, affiliates, advertisers, sponsors, partners, or technicians. Some content may be satirical in nature. All images are the full responsibility of the article author and NOT VT.