"Shoes and Tomatoes in Cairo – Bullets in Israel"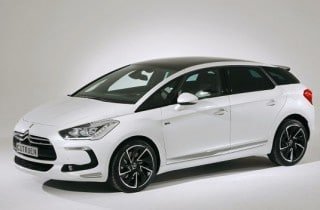 Al-Alam and Reuters Report Hillary Clinton Convoy Attack in Israel
By Gordon Duff, Senior Editor
Israeli radio and Reuters broke the story then went mysteriously silent, an assassination attempt inside Israel, on Secretary of State Clinton. 
Soon afterward, Iran's national network, al Alam went public with a translated version which is being boycotted by news services.
Details on the unsuccessful murder attempt on America's top diplomat below but first some background.
Possibly responsible for the assassination attempt on Clinton is this tale of deceit by Rep. Michelle Bachmann as outlined by CNN's Andersen Cooper:
[youtube iauXCxH8GmA]
We see this as part of a pattern of escalation by Israel, carefully orchestrated terrorism which may well culminate in an attack on the London Olympics as has been predicted by many.  Nothing less could bring about the result Netanyahu desires, a massive US and NATO air attack on Iran, and note this carefully, not an attack on Syria.
The video below describes how Israeli contractors are sabotaging London Olympic security.  Highly credible source:
[youtube L0Xpz9FyZq0]
It is our opinion that this is a valid news story.  We believe the attack on Clinton is related to the current political upheaval in Israel, an attempt to kill Clinton, blame Iran and take the focus off the domestic political meltdown.
We also feel the bus attack in Bulgaria, killing 6 Israeli citizens is highly suspect for the same reasons as well.

Israeli radio broke the story Sunday night, midnight, but never mentioned it again.  This has been confirmed by sources inside Israel
The real story as we have been able to learn is this;  About 16 hours ago, Secretary Clintons convoy, traveling from Tel Aviv to Jerusalem, was attacked.  There would have been a minimum of 3 to 5 vehicles, with Clinton probably traveling in a bulletproofed Chevy Tahoe or Israel built Toyota Land Cruiser.
This follows the story earlier of an attack on a bus loaded with Israeli tourists that exploded in Bulgaria.  Six were killed.  Netanyahu said he would respond by attacking Iran.  It is our opinion that this was a Mossad "false flag" operation much as was the Clinton assassination attempt.  Bulgarian security services are trained by the Mossad.  There are dozens of Mossad agents operating in Bulgaria which still has in place massive Soviet era security services that follow all tourists and check on every "overnight" guest in Bulgaria.
In fact, you can't leave Bulgaria without meal and hotel receipts being reviewed.  Bulgaria is considered, next to North Korea, the most "watchful" nation on earth.
There has never been evidence of any Iranian security personnel operating in Eastern Europe though Iran could, if they chose, claim retaliation for the murder inside Iran of a number of scientists and their families, acts openly admitted to by Israel.   Iran has, however, made no such threats.
Coincidentally, the attack on Clinton was within hours of her statement in support of Israel regarding the Bulgarian attack.  We do not believe in coincidences and find the timing of these events and the arrival of the USS Stennis, another American aircraft carrier in the Persian Gulf, to be coincidental also.
Were Secretary Clinton murdered as intended, Iran would have been blamed also as would Iran have been blamed for the US Navy's attack on a Dubai fishing boat which failed to sink, a boat the Navy said was "Republican Guard" but returned to Dubai with dead and wounded fishermen who were gunned down, unarmed by American .50 caliber machine gun rounds.
In making these statements, which will surprise none of the world's intelligence community, we expect reprisals from Mossad based press management and intimidation groups, such as the one that suppressed the Clinton murder attempt.
A white Citroen DS, a French car built (assembly plant in Israel) drove alongside the convoy and opened up on Clinton's vehicle with automatic weapons fire.
Normal security procedures should have prevented any vehicle on open regions from coming within 200 meters of Clinton.  Additionally, the Secretary of State would have traveled with Apache helicopter air support above while on open highway.
Thus, the concept of a cheap French sedan with plastic wheels and a 1 litre deisel engine escaping such an incident is fanciful.
ANALYSIS
The translation of the intercepted Reuter's story from Israel is below.
We list probability of the story being high and that networks are being asked to suppress the incident as an embarrassment to Israel.
Reports are coming in, to Israeli blogs, radio and TV that red flares and illumination is seen at the "alleged " site.
This is the first visit by Secretary Clinton to Israel in two years:
Israeli sources reported that the procession of Hillary Clinton Secretary of State was fired on yesterday, while passing through on the road to Jerusalem – Tel Aviv," states Al-Alam News.

According to information published by the site 'Reuters', the car was a white'Citroen'.

The assassition team approached the Clinton convoy and opened up with multiple automatic weapons.  

Secretary Clinton was not injured but members of the security staff spoke with press, leading to a news announcement in Israel which was quickly denied.

Citizens of the region noted the area under "illumination" used, either artillery or dropped from aircraft.
Gordon Duff posted articles on VT from 2008 to 2022. He is a Marine combat veteran of the Vietnam War. A disabled veteran, he worked on veterans and POW issues for decades.
Gordon is an accredited diplomat and is generally accepted as one of the top global intelligence specialists. He manages the world's largest private intelligence organization and regularly consults with governments challenged by security issues.
Duff has traveled extensively, is published around the world, and is a regular guest on TV and radio in more than "several" countries. He is also a trained chef, wine enthusiast, avid motorcyclist, and gunsmith specializing in historical weapons and restoration. Business experience and interests are in energy and defense technology.
ATTENTION READERS
We See The World From All Sides and Want YOU To Be Fully Informed
In fact, intentional disinformation is a disgraceful scourge in media today. So to assuage any possible errant incorrect information posted herein, we strongly encourage you to seek corroboration from other non-VT sources before forming an educated opinion.
About VT
-
Policies & Disclosures
-
Comment Policy
Due to the nature of uncensored content posted by VT's fully independent international writers, VT cannot guarantee absolute validity. All content is owned by the author exclusively. Expressed opinions are NOT necessarily the views of VT, other authors, affiliates, advertisers, sponsors, partners, or technicians. Some content may be satirical in nature. All images are the full responsibility of the article author and NOT VT.