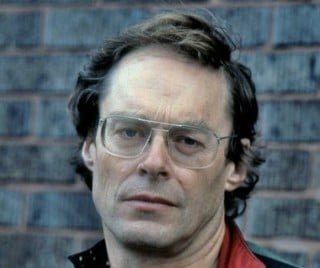 An Early Voice in Real Journalism, Has This Long Passed?
By Gordon Duff, Senior Editor
The story can be short or long.  Alexander Cockburn, long before any of us wrote a word, made some decisions.  He saw wrong and tried to right it while the rest of us saw nothing at all.  British, Oxford Educated, I won't hold that against him, a superb writer, Cockburn is more than a death.
At 71 he signals that so many of us are moving closer to that day, that so many have gone before and how little we have changed or how much.
He died, perhaps without knowing.
We agreed on most things, disagreed on some, me the street kid from Detroit, golden boy of a generation of diplomats and military experts who simply "went bad."  For Cockburn, he turned early, played the game big, Village Voice before it became the sex rag it is today, Wall Street Journal before it became the sex rag it is today, he played on the big board. always a head taller than those around him.
His world, were he able to control it, to mold it, would have been one of style, of wit, of impact and courage.  The time for such things, were one to ask journalists of today, is a dream of the past, the 60's and 70's that are spoken of, reverence by some, derision by others.  Cockburn was of that time, was one that molded that time, and fought as fewer do each day to find the purity we lost.  With this came a vulnerability.
He was early among journalists to recognize that being Jewish and following Zionism were more than unrelated, Cockburn recognized, when few others did, that they were utterly unrelated and he paid for it, less than some, but paid and made those who targeted him pay  even more.
Cockburn has to be remembered for his style.
I sometimes cite his failures, his inability to surround himself with those of equal talent, his capacity to be handled, his trusting nature as the world went black, I saw his viewpoints as limited.  His personal view of humanity lacked room for some of the inhumanity of others.
Many of us watched as the alternative media went from dedicated writers like Cockburn to "2 bit" activists "on the make" for a quick buck, half of them 3rd rate spies.  He won't be replaced.  There are writers out there, I try at times, Uri Avnery is, perhaps, my favorite, there are others with humanity and power, that is where the need is today.
Old leftists, activists and elitists, however, paved the way, but for what.
What is it we are building with mainstream journalism in shambles, world leaders the biggest pack of liars in history, so bad Stalin and Mussolini might even be embarrassed,  this is a difficult time.
Cockburn won't be missed for yesterday's column or a book on Amazon but for what he started for all of us, for a lifetime of work.
This is the honest part.
He died quietly while a thousand scoundrels are heralded from land to land.
I watched a generation here, Americans who fought in Vietnam, die, disease, suicide, broken and crushed.  A generations past and another behind it follow with similar fates while the "news," mostly the odd moment, seldom with clarity, less often with a core of truth, holds a second or two of attention, stories of death across Africa and Eurasia, unending and, quite perhaps, not unplanned.
Cockburn knew this.
Alexander Cockburn, someone few Americans knew, died  yesterday in Germany.  It was cancer, it always is.  He was 71, older than millions, not old enough for our hopes.
For those who are unfamiliar, he has writings left behind, a person to know, a history, decades of mistakes and triumphs.
What really died was a small part of many of us, perhaps dozens, or a hundred or so, but a piece of each of us.  In a thousand journalism schools, mindless automatons are being prepped for a lifetime of obituaries, press releases and never knowing what a real question is.
To Cockburn, it would have been otherwise.
Gordon Duff posted articles on VT from 2008 to 2022. He is a Marine combat veteran of the Vietnam War. A disabled veteran, he worked on veterans and POW issues for decades.
Gordon is an accredited diplomat and is generally accepted as one of the top global intelligence specialists. He manages the world's largest private intelligence organization and regularly consults with governments challenged by security issues.
Duff has traveled extensively, is published around the world, and is a regular guest on TV and radio in more than "several" countries. He is also a trained chef, wine enthusiast, avid motorcyclist, and gunsmith specializing in historical weapons and restoration. Business experience and interests are in energy and defense technology.
ATTENTION READERS
We See The World From All Sides and Want YOU To Be Fully Informed
In fact, intentional disinformation is a disgraceful scourge in media today. So to assuage any possible errant incorrect information posted herein, we strongly encourage you to seek corroboration from other non-VT sources before forming an educated opinion.
About VT
-
Policies & Disclosures
-
Comment Policy
Due to the nature of uncensored content posted by VT's fully independent international writers, VT cannot guarantee absolute validity. All content is owned by the author exclusively. Expressed opinions are NOT necessarily the views of VT, other authors, affiliates, advertisers, sponsors, partners, or technicians. Some content may be satirical in nature. All images are the full responsibility of the article author and NOT VT.