Israel's Pre-emptive Media Strike on Iran Confirmed by Intel Sources to Have Been Prepared Prior to Bulgarian Bombing.
         … by  Jim W. Dean, VT Editor               … featuring  Nima Shirazi
Israel fumbled their WWIII ball  by using the Bulgarian bombing as a pretext for launching a 'retaliation strike' on Iran which would really be an offensive one under the Nuremberg precedent.
VT previously caught the Israeli psy ops people red handed in the faked video material they released to the public showing 'terrorists' aboard the Mavi Marmara.
We discovered is was all shot in Israel's own studios with some CGI (computer generated imaging) help. They have been caught again.
We were used to looking for this. Most all of the fake Osama videos and tapes were made by the Israelis, along with the fake Al Qaeda training tapes which were funny in a way.
What was not funny was how Western media pipelined material to their respected audiences as the real deal when a rookie Intel trainee could have spotted how fake they were.
Again, they over played their hand…too much 'blame it on Iran' dot connecting, too soon, based in information that was incorrect or purposefully arranged to be so.

And then they piled on of every past event that they could find on the Iranians. Missing in all of this was any mention of Israel's ongoing crimes against humanity,their long record on State sponsored terrorism and refusing to open their WMD stockpiles for international inspection. Imagine that.

We don't have faked video to show you on Bulgaria (yet) but Nima Shirazi has nailed the Zios on the next best thing, faked, mistranslated, mis-attributed and out of context quotes from Iran and Mr. Ahmadinejad.
But we did notice the too quick on the trigger, the very detailed media disinformation and all the bells and whistles were going off as a 'ready to go…made in Israel' event.
It did not take too long to confirm that this material had been ready to go before the bombing event. Welcome to that world.
A basic premise of all Intel 101 analysis training is that when you really have the goods to nail an opponent with something you use it. And when you don't, you have to make something up.
The problem with that is when your made up material is discovered, the games is up on the alleged threat you are claiming.  It is now exposed as bogus.
This is not a knock out blow for Israeli's credibility as it has long learned to keep their ship of state afloat having thrown that unnecessary baggage overboard long ago.

It is to the disgrace of all Western Intelligence agencies that they have not help public webinars of Israels long record of faked threats and attacks as they have always been an attack on the rest of us.
How?…by the usual 'preparing the minds' psy ops that routinely accompany all aggressive attacks which a public would not support otherwise.
You could ad to this that American counter intelligence has never once publicly warned the American people of the scale of Israeli espionage that has gone on here for decades with untold damage.
This even includes warning graduating physics Phd. students of their usual recruiting techniques, things like helping them get placed in our most sensitive national laboratories.
The revelation of this damage is now considered a threat to the national security but in a twisted way.
The political treason and corruption involved in having allowed this to go on all these years might trigger mass lynching across American for all those involved.
That is something most guilty parties would lie and classify to save their traitorous hides, and have.
VT has published a couple of these in the past few months, Condi Rice and Richard Clarke (and there are many more), without a single follow up call by main stream media.
A growing segment of the Intelligence community is coming to view this horrendous situation less as political corruption, but more as an uber-organized crime operation  from which our counter intelligence institutions have been powerless to defend us.
And there are even some scarier theories as to why. More on this later…always… Jim Dean
 _______________________
The Insanity of Anti-Iran Propaganda

… by  Nima Shirazi
The Times of Israel, the same "news" outfit that was quick to identify former Guantanamo detainee Mehdi Ghezali as the bomber based on half-baked Bulgarian media reports is back at it.
The claim was immediately denied by all intelligence agencies involved in the case.
But this time there is a report declaring that Iranian president Mahmoud Ahmadinejad has revealed (and reveled in) Iran's culpability for the attack in Bulgaria.
The Times opens its piece with what could not be mistaken for anything other than what it presents as a clear statement of fact:
"Iran's President Mahmoud Ahmadinejad gloated publicly on Thursday over the deaths of Israelis in a terror bombing in Bulgaria, and hinted that Iran was responsible for the attack."
Claiming that, just hours after the attack itself, "Ahmadinejad described the attack as 'a response' to Israeli 'blows against Iran,'" the report continues:
Ahmadinejad

"The bitter enemies of the Iranian people and the Islamic Revolution have recruited most of their forces in order to harm us," he said in a speech reported by Israel's Channel 2 TV.

"They have indeed succeeded in inflicting blows upon us more than once, but have been rewarded with a far stronger response."

He added: "The enemy believes it can achieve its aims in a long, persistent struggle against the Iranian people, but in the end it will not.

We are working to ensure that."Ahmadinejad's speech was interpreted in Israel as asserting that the Burgas bombing was a revenge attack for the killing of Iranian nuclear scientists, for which Iran has repeatedly blamed Israel.
This report spread like wildfire around the internet, from right-wing sites like The Blaze and Commentary to progressive outlets like Paul Woodward's War in Context.
But it's a lie.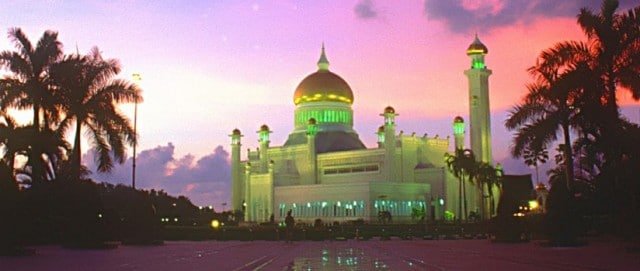 Ahmadinejad's speech, delivered in commemoration of World Mosque Day, has absolutely nothing to do with the bus bombing in Bulgaria.
The quotes cherry-picked and bizarrely analyzed by the Israeli media have nothing to do with boasting or bragging about the attack.
The speech, typical of Ahmadinejad, states clearly that, in the face of Western aggression and efforts to impose hegemony over Iran and its rights, the Islamic Republic will stand firm and not back down.
This is even evident in the English language report on the speech itself, available on Ahmadinejad's own website.
"I assure the Iranian people that the government will not retreat even one iota from their rights, principles and values against the declining materialistic powers," Ahmadinejad said, "even if the enemies mobilize their past and future capabilities and get accompanied by certain parties inside the country."
The key part of the speech twisted and bastardized by the Israeli press actually states that:
"the main enemies of the Iranian nation and the Islamic Revolution have waged a major battle and mobilized their utmost power and capability but the Iranian government strongly resists against them. The enemy deals a blow to the Iranian nations step by step; but, in return, it receives a stronger, heavier blow."
The Iranian president is so obviously talking about the campaign to abrogate Iran's nuclear rights (Ahmadinejad said that "the hegemonic system opposes the Iranian nation only because of the high speed of its progress in various sectors such as industries, science and technology") and Iran's steadfastness in the face economic pressure and ever-mounting sanctions and threats that to allege this has anything to do with Burgas is not only amazingly dishonest and grotesque, but also dangerous.
The critical paragraph of Ahmadinejad's speech (a small portion of the whole, which mostly praises the importance of mosques as constructive cultural centers of society) can be read below both in the original Farsi along with an alternate translation:
دكتر احمدي‌نژاد در بخش ديگري از سخنان خود با بيان اينکه امروز دولت درگير يک نبرد سنگين و تمام عيار است، خاطرنشان کرد: امروز دشمنان اصلي ملت، فرهنگ، آرمانها، انقلاب اسلامي و موجوديت ايران، همه توان خود را بسيج کرده اند تا از حرکت سريع و رو به پيشرفت ملت ايران جلوگيري کنند و دولت نيز با همه توان و به صورت شبانه روزي و لحظه اي روياروي آنها ايستاده است. دشمنان با تسلط بر همه مراکز اقتصاد و قدرت در دنيا به صورت شبانه روزي و لحظه اي عليه جمهوري اسلامي اقدام مي کنند و دولت نيز پا به پاي آنها به مقابله برخاسته و اگر هر ضربه اي وارد کنند، ضربه اي دريافت مي کنند كه معمولاً ضربه دريافتي آنها سنگينتر از ضربه اي است که وارد کرده اند.

Queen Elizabeth Visits the Mosque

Dr. Ahmadinejad in another section of his remarks (words) mentioning that today the (Iranian) Government is involved in a heavy and all encompassing struggle reminded that:

Today the main enemies of the people, culture, ideals,the Islamic revolution and the Iranian existence have mobilized all their abilities (powers) to prevent the fast movement towards progress of the Iranian nation, and the Government (Iranian) also with all of its power, day and night and every moment is standing in front of them.

The enemies with domination over all the centers of economy and power in the world day and night and every moment are acting against the Islamic Republic and the Government (Iranian) also has risen in front of them (standing in front of them, against them) and if they deliver a blow they will receive a blow which usually the blow they receive will be heavier than the blow they have delivered.  (translation by Ahmad Shirazi)
The use of this quote, and the false presentation of it as having anything to do with the Burgas attack, may set a new low in the warmongering campaign that Israel is waging against Iran.
Nima Shirazi blogs at http://www.wideasleepinamerica.com
Editing:  Jim W. Dean
Jim W. Dean was an active editor on VT from 2010-2022.  He was involved in operations, development, and writing, plus an active schedule of TV and radio interviews.
ATTENTION READERS
We See The World From All Sides and Want YOU To Be Fully Informed
In fact, intentional disinformation is a disgraceful scourge in media today. So to assuage any possible errant incorrect information posted herein, we strongly encourage you to seek corroboration from other non-VT sources before forming an educated opinion.
About VT
-
Policies & Disclosures
-
Comment Policy
Due to the nature of uncensored content posted by VT's fully independent international writers, VT cannot guarantee absolute validity. All content is owned by the author exclusively. Expressed opinions are NOT necessarily the views of VT, other authors, affiliates, advertisers, sponsors, partners, or technicians. Some content may be satirical in nature. All images are the full responsibility of the article author and NOT VT.