One of the Last Vestiges of Independent Journalism Has Died with Gore Vidal – and After Him, Go We.
Gore Vidal is gone, and we are all the lesser for it. With the passing of men like him the door is closing on an age and quality of American writing that we may have lost forever.
Why, you ask? Simple. Who is around, or even coming up to replace someone like him? Nobody. That is what you call the end of an age.
We look around now at all the fake media, the stink tanks who are so often nothing more than pony league bull pens for special interest shills. They like to call themselves think tanks, but I find that objectionable
Media pundits are common whores now, called in from a Roladex to perform a requested service on a story. They oblige to the best of their ability so as to be called back for repeat performance.
Independent media and writers should be listed on the endangered species list. As VT has editorialized, media has been hugely infiltrated with a huge amount of controlled opposition media chaff.
National Intelligence agencies, using fronts, now buy entire media platforms, or run backdoor operations through social media. Gordon Duff did a great piece on it this week here on Press TV.
We really got our eyes opened to the scale of the shilling activists during the Libyan Revolution. The were activated on an industrial scale to support the Gaddafi regime, side by side with his new NeoCon buddies. It was a 'Wow Moment'.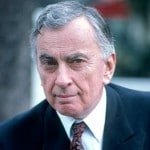 At first they appeared as strange bedfellows, but of course they were not. They were both 'in the bag' and performing for what they were being paid to do. Publishing has always been a rough and tumble business, very competitive…but not a sewer.
It became one when the power structure who had been happy and comfortable to have control of part of it to make sure their views always got out. But they then decided that they wanted the whole thing so they could lock it all down from being used as a future threat against them.
They have been successful. Look around. How many web media platforms like VeteransToday do you see out there where they are not on someone's money string for survival? Do you need more than one hand to count them?
But the bad boys never got into Gore Vidal's britches. What I loved most about him was he did not kiss butt (see video clips below) and had no need for knee pads to advance his career.
He asked no one for permission, sought no approval, and handed out no free passes. People may not have always liked all his writing and his views, but you at least you knew they were his.
And he was fair to the nth degree, in a way. While roasting stuff shirts on the left and the right, he included himself as a down range target, the patrician that he was.
He had wit, a word that is dying out of from use anymore simply because no one has it. Go ahead and ask a kid what wit is, and then ask him or her to name three people who are 'witty'.
But the last nail has not been driven into our collective coffins yet. The Net has not been locked down itself, despite the major efforts to do so.
Publishers are no longer the mandarins of the writers' casting couch, where compromising acts must be agreed upon prior to not only publication, but one's career.
You must pick and team, and swear the oath…the one where pretending to be independent is not only allowed, but encouraged as long as the pretend part is understood.
Below I have some multimedia picks…something old, something newer. Time to hear from the younger version and the old man himself. The first two are short and entertaining ones, the warm up band.
The last ones are a two part interview, the first part 10K views and the second with 2K. Wise men should be heard more in their last days, hence my effort today.
I chose this particular interview as Vidal was still in his prime here. Chopping people up in a classy way is an art form. You will have a front row seat to watch him work with his knife. Enjoy a master at work.
 Gore Vidal is dead. Long live the shreds of whatever is left.
[youtube nYymnxoQnf8] – Gore and Buckley
[youtube ypv7etrd_lI] -Gore on Reagan
[youtube uXJDS_ebv3o] – Gore on 911 part one
[youtube d4GmhID61Os] – Gore on 911 and the National Security State
[Note: A day after this was published I found a great 'everything you wanted to know about Gore Vidal' retrospective by Jeff Riggenbach, Gore Vidal and Revisionism. I have permanently filed it and thought some of you might want to, also… Jim Dean]
Jim W. Dean was an active editor on VT from 2010-2022.  He was involved in operations, development, and writing, plus an active schedule of TV and radio interviews.
ATTENTION READERS
We See The World From All Sides and Want YOU To Be Fully Informed
In fact, intentional disinformation is a disgraceful scourge in media today. So to assuage any possible errant incorrect information posted herein, we strongly encourage you to seek corroboration from other non-VT sources before forming an educated opinion.
About VT
-
Policies & Disclosures
-
Comment Policy
Due to the nature of uncensored content posted by VT's fully independent international writers, VT cannot guarantee absolute validity. All content is owned by the author exclusively. Expressed opinions are NOT necessarily the views of VT, other authors, affiliates, advertisers, sponsors, partners, or technicians. Some content may be satirical in nature. All images are the full responsibility of the article author and NOT VT.