Prison Internet:  Weaponized, Propaganized and Lethal
Parents have long warned their children about the internet, predators and pornography, but globalist force have made the simple dangers of old seem tame. 
Today's internet is a web of deception, false identities, "robo-sites" and "black propaganda."
The internet, meant to be a world of social interaction and shared knowledge has been systematically targeted by "psyops" groups that are capable of dominating content through money, intimidation and deceit.
Two years ago, a viral video was released showing classes being recruited in Israel, hundreds at a time trained to dominate Wikipedia, comment boards, social media sites and pressure service providers to limit freedom of speech.
 [youtube KkDUIGg3MGk]
More advanced groups systematically search the internet, day and night, sanitizing content critical of leaders accused of despotism and criminality.

Backing them up are lobbying groups that threaten advertisers or hackers that simply take sites down with malware and viruses.
[youtube wIYhE-hei2Y]
For every criminal that is misrepresented and "sanitized," a free speech advocate or political opponent is attack through "black propaganda."
Where a few years ago, governments, more appropriately "spy agencies" hired "volunteers" to pollute the "information highway" with smears, threats and conspiracy theories, today computers can, overnight, create a hundred, a thousand "robo-sites."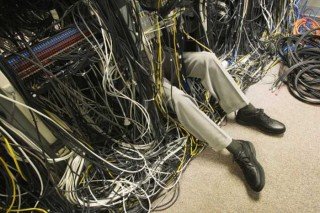 What is a "robo-site"? Let's say we were to examine the issue of support for a war on Iran.
In hours, a hundred sites could appear, each loaded with comments and articles, all anonymous, no real names, the site owned through an anonymous "proxy" and all ideas, all "facts" and all accusations are carefully orchestrated to give the impression of a large scale public movement advocating the wishes of a computer at a spy agency.
In a single day it can appear the entire attitude of the world has changed with language carefully designed by psychological warfare trained agents who use methodologies developed in studies of mind control.
An unsuspecting internet surfer can come on site after site and be subjected to subliminal images, "facts" backed up by non-existent "authorities" and outright fabrications.
In fact, as the world moves closer to war, and we are seeing it now, and as elections in the US are key to that process, millions of dollars, thousands of man hours are being dedicated to creating what appears to be a world racing toward war.  

Net users are terrified through imaginary threats carefully attested to by non-existent authorities, ad-hoc organizations that no one had imagined only minutes before.
Things that could never be done on mainstream news, no matter how corporately controlled, how financially intimidated or politically dishonest now appear on the internet, wild rumors, racist slurs, threats, imaginary plots, all engineered to destroy the fabric of civilization through control of the one tool that could have made us all so much more human.
A century ago, Lenin said it best.
"The best way to control the opposition is to lead it ourselves."― Vladimir Ilyich Lenin
Lenin said it and this is how it is done.  Al Qaeda websites are only found by a single Israeli company, SITE intelligence, run by Rita Katz, whose father was executed in Iraq as a spy in Syria.
The bin Laden videos and audio tapes debunked by scientific experts as fakes all come from that same source as do most quotes on issues of "Islamic extremism," all traced back, quite curiously, to Israel.
There is one enemy, FACT.  One product, BELIEF.
Through manipulation of every human instinct from generosity to fear to the need to belong, the "herd mentality," there is one goal, the abandonment of reason and discernment, of logic and sensibility and the surrender to emotions.
Emotions are the key as once fact is no longer an issue, the desire for truth succumbs to the need to conform or distrust or to simply surrender.
This is done, to a great extent, through "interest groups" that continually beg for money and dispense a form of unreality, systematic disinformation, millions of emails from countless organizations, all of whom have dedicated themselves to the eradication of an imaginary threat.
Americans live in fear of millions of Mexicans overrunning their homes, government officials seizing their guns or forcing them to go to a different doctor when they forget they neither own a gun nor could afford to see a doctor in the first place.
The solutions are always simple.  Lower taxes on the wealthy, limit the rights of the middle class, preemptively attack any nation that the interest groups are told needs to be "bombed" or "droned" into submission.
Sometimes the issue can be more "micro" than "macro."  Instead of the threat being a group controlled by an unseen hand, tasked by unknown powers, always advocating increased spying, more prisons, less freedom and more war, it can be as innocent as someone asking for "friendship."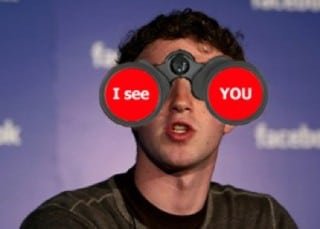 Thus, social networks, such as Facebook, are infiltrated, are "data-mined" to select those who are potentially gullible, potentially angry, undiscerning or, worst of all, educated, independent, socially just and strong of heart and will.
One group is recruited while the other group is put on "watch lists" and subjected to additional airport searches, monitoring of phone and internet communications and even, during international travel, actual surveillance.
There are some unique tools for using social networks.  One few know of is the "Robo-Person."  Tens of thousands, perhaps more, even millions who belong to social networks, what seems to most to be actual people, photographs, children, political and social beliefs are actually constructs of computers.
"Internet friends," carefully designed to infiltrate social groups or through networks of contacts, manage to secure personal information on people around the world.
These "non-persons," I have at least 20 on my own Facebook "friend" list, when tracked by sophisticated software end up as nameless proxy servers or tie to Washington based "think tanks" or private security companies contracted to Washington law firms.

When investigated they represent either unsavory foreign interests or corporations suspected of systematic criminal activity.
Thus, man's humanity, the need to belong, to be accepted, to join together in the common good has become the tool of his potential downfall.
Imagine a child of today, sharing a lifetime of that experience.
Computers can profile a child, help guide his life, his development, emails can attract him to "multi-media" entertainment, drugs, sex and criminality or, just perhaps, help find the next "lone gunman" to kill a president or member of congress.
Anyone who imagines less than this is being done on a minute by minute basis to every single one of us is less than naive.
To some the worst of the internet is the anonymous expression of aggression and bad manners.
It is time that all are told that, just behind that keyboard, the world they have never wanted to know is reaching out to them with a seemingly innocent hand.
Editing:  Jim W. Dean
Gordon Duff posted articles on VT from 2008 to 2022. He is a Marine combat veteran of the Vietnam War. A disabled veteran, he worked on veterans and POW issues for decades.
Gordon is an accredited diplomat and is generally accepted as one of the top global intelligence specialists. He manages the world's largest private intelligence organization and regularly consults with governments challenged by security issues.
Duff has traveled extensively, is published around the world, and is a regular guest on TV and radio in more than "several" countries. He is also a trained chef, wine enthusiast, avid motorcyclist, and gunsmith specializing in historical weapons and restoration. Business experience and interests are in energy and defense technology.
ATTENTION READERS
Due to the nature of independent content, VT cannot guarantee content validity.
We ask you to
Read Our Content Policy
so a clear comprehension of VT's independent non-censored media is understood and given its proper place in the world of news, opinion and media.
All content is owned by author exclusively. Expressed opinions are NOT necessarily the views of VT, other authors, affiliates, advertisers, sponsors, partners or technicians. Some content may be satirical in nature. All images within are full responsibility of author and NOT VT.
About VT
-
Read Full Policy Notice
-
Comment Policy