IDF Veterans Going into Intel Work Can Compete for American Scholarships as Part of  Their Cover
"Israeli spies have done more harm and have damaged the United States more than the intelligence agents of all other countries on earth combined… They are the gravest threat to our national security." — Admiral Bobby Inman, Former Deputy Director of the CIA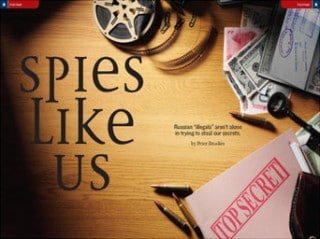 Once again I have to say, 'You just can't make this stuff up'.  With college costs escalating for years now above the inflation rate, and 'pay til you die' school loans the norm, the 'you know who folks' have managed to cut in line.
We have an ongoing scandal going on in America with the virtual red carpet laid out for Israeli espionage. They don't allow our newspapers to print hardly a word about it, despite its decades long history.
And forget about complaining to your Congresscritter or Senator. The Lobby folks have beat you to them and explained the facts of life on what they do to uncooperative politicians who do not represent Israeli and Lobby interests 'suitably'.
Israeli Intelligence gets a lot of recruits from military people finishing their initial service. They get the cream of the crop. Most of these newly trained people do 'field training' here in the U.S. and other friendly countries because if they get caught, nothing happens really.
We have all heard the stories of the Israeli art students and the young IDF vets taking a traditional vacation to America to work for a moving company and see the country. We met some of these folks in New York City on 911 celebrating the Twin Towers whatever it was.
American counter Intel people are all well aware of this sordid history. And many are very unhappy with the politicians refusing to warn the public, thereby aiding and abetting by putting our best glass chin forward.
A little trip down memory road from a March 7, 2007, Counterpunch article by Christopher Ketchum.
The five men were indeed Israeli citizens. They claimed to be in the country working as movers for Urban Moving Systems Inc., which maintained a warehouse and office in Weehawken, New Jersey.

They were held for 71 days in a federal detention center in Brooklyn, New York, during which time they were repeatedly interrogated by FBI and CIA counterterrorism teams, who referred to the men as the "high-fivers" for their celebratory behavior on the New Jersey waterfront.

Some were placed in solitary confinement for at least forty days; some were given as many as seven lie detector tests. One of the Israelis, Paul Kurzberg, brother of Sivan, refused to take a lie-detector test for ten weeks. Then he failed it…

…The suspicion, as the investigation unfolded, was that the men working for Urban Moving Systems were spies. Who exactly was handling them, and who or what they were targeting, was as yet uncertain.

It was New York's venerable Jewish weekly The Forward that broke this story in the spring of 2002, after months of footwork. The Forward reported that the FBI had finally concluded that at least two of the men were agents working for the Mossad, the Israeli intelligence agency, and that Urban Moving Systems, the ostensible employer of the five Israelis, was a front operation. Two former CIA officers confirmed this to me, noting that movers' vans are a common intelligence cover.

The Forward also noted that the Israeli government itself admitted that the men were spies. A "former high-ranking American intelligence official", who said he was "regularly briefed on the investigation by two separate law enforcement officials", told reporter Marc Perelman that after American authorities confronted Jerusalem at the end of 2001, the Israeli government "acknowledged the operation and apologized for not coordinating it with Washington".

Today, Perelman stands by his reporting. I asked him if his sources in the Mossad denied the story. "Nobody stopped talking to me", he said.
And yes folks, these young dancing guys were IDF veterans. Now were are giving the scholarships, one which an American kid who is not a spy, will not get. They are making fools of us all, because we let them.
Read the list of schools below in Soraya's article. 'Read 'em and weep' as the poker game saying goes. This is just the tip of the iceberg.
Anywhere that Israeli Intel wants to penetrate they just activate their warm team to ferret our the butt kisses who want to earn some brownie points with you know who. They literally have people competing to assist them any way that they can.
These Mossad students are all going to not only be spying, but recruiting for long term 'helpers'. Don't hold your breath for a press release from the FBI or CIA. Whether a Republican or Democratic administration is in, they would get their butts chewed for 'making trouble'.
These are Americans who read their oaths of office on toilet paper.
 _____________________
[Editors Note: This is my second 'duet' piece with Soraya, the first one being a huge hit with 10,000 reads, The Temple Mount – Israel's Next War.  It has my five star rating]
 ___________
In his brilliant article "The Perversion of Scholarship", Chris Hedges exposes factors which have destroyed most major American universities. Hedges writes:
Chris Hedges

"Fraternities, sororities and football, along with other outsized athletic programs, have decimated most major American universities.

Scholarship, inquiry, self-criticism, moral autonomy and a search for artistic and esoteric forms of expression—in short, the world of ethics, creativity and ideas—are shouted down by the drunken chants of fans in huge stadiums, the pathetic demands of rich alumni for national championships, and the elitism, racism and rigid definition of gender roles of Greek organizations.

These hypermasculine systems perpetuate a culture of conformity and intolerance.  They have inverted the traditional values of scholarship to turn four years of college into a mindless quest for collective euphoria and athletic dominance."
Left unmentioned is the militarization of the American educational system.
Israel Defense Forces (IDF) soldiers are coming to a campus near according to a blaring headline: "Served in IDF? US universities want you!" (Ynet News, July 4, 12).
According to the report, among the recruiters were representatives from Stanford, Brandeis, Duke, UC Berkeley, Kellogg, Harvard, NYU, UCLA and Tuck at Dartmouth have gone to Israel to interview and offer scholarships to soldiers who have served in the Israeli Defense Forces (IDF) soldiers — on your dime.
There are specific "scholarships designated for Israelis and among them are those that include military service as criteria for receiving the scholarship". [This and similar factors seem to have escaped Mitt Romney when he made his racist remarks in Israel].
Disturbing as this news is, the idea of militarizing education is nothing new. The New Yorker staff writer, George Packer opined in his July 2007 piece "Guns and Brains" that after the sixties, "intellect and patriotism went separate ways, to the detriment of both." No doubt.
At the 1968 Democratic National Convention in Chicago, antiwar demonstrators clashed with the police, and the images of police beating students shocked television audiences.
Violence peaked at an antiwar protest at Ohio's Kent State University in May 1970 when National Guard troops gunned down four student protesters. 
The unfortunate 9/11 provided the perfect opportunity for the intellectuals and the military to reconcile – according to Packer who writes:
"September 11th made military service more attractive to the kind of college students who used to find it unthinkable." He cites General Petraeus' degree in humanities and the engineers and social scientists in Iraq as evidence of this mindset.
But if the "brains" and the "guns" are no longer at odds with each other, why are representatives from American universities recruiting soldiers who have served in the IDF – especially at a time when there are slashes in education budget across the country and the high/unaffordable cost of education?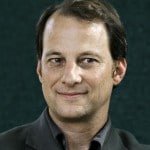 Perhaps George Packer's concluding remark that "[s]ome intellectuals find the war and the Administration so objectionable that they regard associating with the military as a kind of crime" is a clue to the answer.
Since its founding in 2003, across the country, Campus Antiwar network (C.AN.) has chased military recruiters off. Perhaps it is these counter-recruitment protests that have necessitated the recruitment of former IDF soldiers.
While May 2012 figures estimate homeless US veterans to be at 60,000 (Daily Stripes), American universities are offering scholarships to former IDF soldiers to enroll in MBA (Masters of Business Administration) programs.
Given that GOP Presidential contender, Mitt Romney, has assured us that Israel has a "culture of economic vitality", why do American tax payers have to foot scholarship funds so that Israeli soldiers can mange business?
Whatever the reason, undoubtedly, neoconservative Daniel Pipes and his "Campus Watch" will welcome these soldiers into their fold.
Soraya Sepahpour-Ulrich is a Public Diplomacy Scholar, independent researcher and blogger with a focus on U.S. foreign policy and the role of lobby groups
Jim W. Dean was an active editor on VT from 2010-2022.  He was involved in operations, development, and writing, plus an active schedule of TV and radio interviews.
ATTENTION READERS
We See The World From All Sides and Want YOU To Be Fully Informed
In fact, intentional disinformation is a disgraceful scourge in media today. So to assuage any possible errant incorrect information posted herein, we strongly encourage you to seek corroboration from other non-VT sources before forming an educated opinion.
About VT
-
Policies & Disclosures
-
Comment Policy
Due to the nature of uncensored content posted by VT's fully independent international writers, VT cannot guarantee absolute validity. All content is owned by the author exclusively. Expressed opinions are NOT necessarily the views of VT, other authors, affiliates, advertisers, sponsors, partners, or technicians. Some content may be satirical in nature. All images are the full responsibility of the article author and NOT VT.