New Human Ancestor Discovered – An 80,000 year old Denisovan Siberian Cave Girl
Modern DNA has opened a Twilight Zone of new doors for evolutionary anthropology.  Not too long ago the theory of Neanderthals having died out as a separate species was turned on its ear when their DNA fingerprint was discovered in modern humans, mostly from the Caucasus area.
Descendants of the Khazarian Jews from this area carry these genes, somewhat discovered by accident through research on certain rare illnesses more prevalent in Jews.
This was met with mixed feelings in the Jewish community as it added more smoke and mirrors to the exodus and exile stories versus the  converted Jews one of Arthur Koestler and his The Thirteenth Tribe (free download here).
Genealogical research surprises are not uncommon and often not well received. My most vivid memory of this was a genealogist who once gave me an example of having located the first American ancestor of a man who turned out to be British prostitute who had been brought over during the 'transportation' days where convicts could get out of jail to be sent to the colonies due to labor shortages there.
Not only did the client not pay for the research, but he threatened to kill the genealogist if he ever breathed a word about it to anyone (a small town).
This little white slavery nasty peaked during the 1600's, driven by the high death rate years where five years was typical…being worked to death, poor hygiene and disease were the big killers. This caused many convicts to choose medical experimentation versus 'being transported'. The best one book read on all this, highly footnote, is Michael Hoffman's  They Were White and They were Slaves.
But once the human genome mapping was finally completed, the myths and guess work were wrung of family histories by DNA precision. An example?… Dr. Henry  Louis Gates discovered during his TV series that he was 51% white.
I share this with you today, as I often do, because this news has slipped by me…and I suspected by many of you, also. We are inundated with information today, so much that we forget 80% of what we learn everyday from overload.
Although the DNA of this extinct species is primarily concentrated in just a few groups of modern humans, I share this with you for another reason. Those of you who have not done your DNA swabs might want to do so and take your own incredible journey. It will be as close to time travel as you were likely to get until the sun blows up and your periodic chart material begin an new interstellar journey.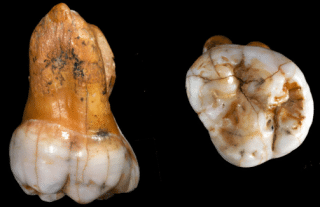 European folks can now often target their ancient ancestors down to a particular valley where people lived for long periods of time. Others will discover that the larger wars with foreign invaders, and the orgy of rape that always came with all that, was a big DNA mixer. The Vikings are very active DNA fertilizers.
For Europeans it was the Mongol invasions, and before that the Southern Italians, the Romans moving up into Gaul, and the wide dispersion of genes and DNA via the slave trade, which most black folks tend to shy away from as it blows their exclusive pity parade license out of the water.
I bumped into this slavery blind spot by accident years ago when doing my prison interviews, lot's of gangbanger black kids. When discussing their rather convenient justification for crime with their 'pay 'em back for slavery' theory that the Jesse Jackson and Al Sharpton's have imprinted on them, I spontaneously asked them what they felt about the long history of white slavery, including that by the North African kings.
They went dead silent, then started laughing, thinking I was just pulling their legs. Yes folks, they did not believe that white people had ever been slaves. And mind you I am sure some of these kids had read at least some of the bible in their early days, but it seems to not have stuck.
So we give our thanks to this unknown Denisovian young girl for her finger bone, and the other person for their tooth. One of the miracles of modern lift is that from such small samples we can learn so much about about our ancient history.
I found a lot of academic articles on the Denisovans but I used the BBC story below as the most recent, and where I found the story first. Our thanks to the hard working BBC folks who cover a lot of ground.
________________________
…by Helen Briggs-  BBC News  –  31 August 2012
The DNA of a cave girl who lived about 80,000 years ago has been analysed in remarkable detail.
The picture of her genome is as accurate as that of modern day human genomes, and shows she had brown eyes, hair and skin.
The research in Science also sheds new light on the genetic differences between modern humans and their closest extinct relatives.
The cave dweller, a Denisovan, was a cousin of the Neanderthals.
Both groups of ancient humans died out about 30,000 years ago, but have left their mark in the gene pool of modern people.
Shadowy Past
The Denisovans have mysterious origins. They appear to have left little behind for palaeontologists save a tiny finger bone and a wisdom tooth found in Siberia's Denisova cave in 2010.
Though some researchers have proposed a possible link between the Denisovans and human fossils from China that have previously been difficult to classify.
A Russian scientist sent a fragment of the bone from Siberia to a team led by Svante Paabo at the Max Planck Institute for Evolutionary Anthropology in Leipzig, Germany. He thought it might belong to an early modern human, but the results came as a surprise.
DNA analysis revealed a human who was neither a Neanderthal nor a modern human but the first of a new group of ancient humans.
Gene Catalogue
Dr Paabo's team has now sequenced the genome of the Denisovan in much greater depth, using a new technique for studying ancient DNA.
The quality of the genome sequence is similar to that seen in genome studies of modern day humans. The samples were found in Siberia's Denisova Cave.
"This is an extinct genome sequence of unprecedented accuracy," said Dr Matthias Meyer, the chief researcher on the study. "For most of the genome we can even determine the differences between the two sets of chromosomes that the Denisovan girl inherited from her mother and father."
The scientists compared the girl's genome with that of Neanderthals and 11 modern humans from around the world.
This allowed them to catalogue the gene changes that make modern humans different from the two groups of extinct humans that were their closest relatives.
They include changes to only a single DNA letter in several genes involved in the wiring of the brain and nervous system, as well as those that affect the eye and the skin.
Dr Paabo said further investigation of changes in genes involved in connecting up the brain will be exciting to pursue. He told BBC News:
"To me the most exciting thing is having a good genome from our very closest extinct relatives which we can now compare ourselves to. "It's a catalogue of what makes everyone on the planet unique compared with our closest extinct relatives."
The most detailed genetic analysis yet of the Denisovans also confirms that they bred with the ancestors of some people alive today, the researchers said.
It shows that about 3% of the genes of people living today in Papua New Guinea come from Denisovans, with a trace of their DNA lingering in the Han and Dai people from mainland China.
The genetic variation of Denisovans was very low, suggesting that although they were found in large parts of Asia their population remained small.
 _________________________
Jim W. Dean was an active editor on VT from 2010-2022.  He was involved in operations, development, and writing, plus an active schedule of TV and radio interviews.
ATTENTION READERS
Due to the nature of independent content, VT cannot guarantee content validity.
We ask you to
Read Our Content Policy
so a clear comprehension of VT's independent non-censored media is understood and given its proper place in the world of news, opinion and media.
All content is owned by author exclusively. Expressed opinions are NOT necessarily the views of VT, other authors, affiliates, advertisers, sponsors, partners or technicians. Some content may be satirical in nature. All images within are full responsibility of author and NOT VT.
About VT
-
Read Full Policy Notice
-
Comment Policy