$4.2 Billion Worth Just Before American Election
(San Francisco) The Premier of Iraq journeyed many miles to the United States's enemy, Russia, to sign on the dotted line for Russian weapons worth US$4.2 Billion Dollars, the Russian news agency RIA NOVOSTI released October 9, 2012 in Moscow.
RIA Novosti reports "MOSCOW, October 9 – Russia will deliver attack helicopters and mobile air-defense systems to Iraq in arms deals worth $4.2 billion signed earlier this year, it was disclosed today during a visit to Moscow by Iraqi Prime Minister Nuri al-Maliki in which he met his counterpart Prime Minister Dmitry Medvedev."
[youtube 8-rgo6u2o-0]
"Excuuuuuuuuuuse Me," as comedian Steve Martin yells in his show. I thought Iraq was the United States' client and would buy American, and if not, then NATO weapons. These are not just simple pistols and ammo, either. The sale includes 30 front line all weather attack helicopters and sophisticated surface to air missiles. America has lost Iraq to the Russians and Putin's Russia did not fire a shot. This is a monumental defeat for the Americans and the whole world knows it; except Americans, of course.
[youtube AJYQDuzAFSw]
RIA Novosti added "Moscow will supply 30 Mil Mi-28NE night/all-weather capable attack helicopters, and 50 Pantsir-S1 gun-missile short-range air defense systems. The contracts, among the biggest ever signed between Iraq and Russia, were signed in April, July and August by Iraq's acting defense minister, according to documents released on Tuesday during al-Maliki's visit.
Vedomosti daily said the deal was Russia's largest arms deal since 2006."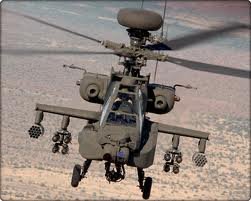 The publication World Defense stated on Aug 21, 2011"The Mi-28NE matches, if not exceeds the Apache [ed. American attack helicopter AH64 D] in terms of firepower and self-protection. Information obtained from Helicopter experts says that the five-bladed main rotor of the Mi-28NE, when compared to the four bladed Apache rotor, offers better stability in flight and less vibration during target designation. The Mi-28 NE, which is heavier than the Apache by approximately 3 tonnes, has more effective armor. It has two heavily armored cockpits, a windshield able to withstand hits from 7.62-12.7 caliber bullets."
Sources and Notes.

Google: "Iraq PM Confirms $4 Bln Arms Deal with Russia"
"Iraq PM Confirms $4 Bln Arms Deal with Russia" Staff writers, Oct 9, 2012, @RIA Novosti. http://en.rian.ru/business/20121009/176508350.html
"Iraq Purchases $4.2 Bln Weapons from Russia," Wednesday, October 10th, 2012 | Posted by Peter Mulvany, Middle East Confidential. http://me-confidential.com/5839-iraq-purchases-4-2-bln-weapons-from-russia.html