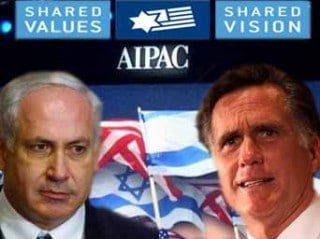 Change of Schedule Saved Mitt Romney From Being Near the World Trade Center on 9/11
Mitt Romney, the Republican presidential candidate, was originally going to be at a public event near the World Trade Center on the morning of September 11, 2001, but a late change to his plans meant the event was rescheduled and he was out of harm's way when the 9/11 attacks occurred. Romney is therefore one of a number of prominent individuals known to have avoided danger–and possible death–due to a change to, or a deviation from, their plans for September 11.new york lottery
Romney was, at that time, the president of the Salt Lake Organizing Committee (SLOC) for the 2002 Winter Olympic Games. He went to Washington, DC, on September 10 to talk to members of Congress about security at the Winter Olympics. [1] The final $12.7 million of federal money needed to cover security for the games had mistakenly been omitted from Congress's budget, and although the Olympics organizers were "confident" the error could be corrected, Romney went to Washington to make sure the money didn't "slip away," according to the Deseret News. [2] As well as meeting with members of Congress on September 10, Romney also met with FBI Director Robert Mueller that day. [3]
ROMNEY WAS SET TO ATTEND EVENT IN BATTERY PARK
Mitt Romney's original plan for the morning of September 11 was to attend what Romney called "an elaborate press conference" in Battery Park, just a few blocks south of the World Trade Center, at which the names of the torchbearers selected to carry the Olympic flame across the United States to Salt Lake City would be announced. Those who would have attended, along with Romney, included other SLOC officials, representatives of the Olympic torch relay sponsors, and a number of torchbearers from the New York area. [4] The event was set to take place at 9:00 a.m., around the time that planes crashed into the Twin Towers. [5]
The original date for the press conference had been set by the SLOC's "public relations people," according to Romney. [6] But a couple of weeks before September 11, the event was rescheduled to take place on September 12 instead of September 11. [7] The reason for this, according to the Philadelphia Inquirer, was that "Romney had extended a series of meetings in Washington with U.S. Congressional leaders." [8] Cindy Gillespie, the vice president of federal relations for the SLOC, had arranged a meeting with House and Senate appropriators at 10:00 a.m. on September 11. Romney has written that on the morning of September 11, therefore, he was with Gillespie in her office in Washington, helping to put the finishing touches on their presentation. [9]
As a result of this late change of plans, Mitt Romney was well away from the WTC at the time of the terrorist attacks there. A spokeswoman later commented that it was "really a blessing" that the date of the SLOC press conference was changed. "We were very fortunate," she said. The Deseret News noted that those set to attend the event in Battery Park "would have been standing near the base of [the] World Trade Center when airplanes slammed into it had SLOC president Mitt Romney's schedule not changed." [10]
BATTERY PARK WAS CAUGHT IN THE DUST CLOUD WHEN THE WTC COLLAPSED
Although it was about half a mile from the World Trade Center, Battery Park was still a dangerous place to be when the Twin Towers collapsed, as has been made clear by people who were there at the time. For example, Lisa Stein, the deputy national editor of U.S. News & World Report, was just north of the park when the South Tower came down at 9:59 a.m. on September 11. She described what it was like there, writing: "All hell broke loose. The air filled with thick smoke and ash. Emergency crews screamed at us to leave. There was a new sense of danger and panic. People rushed to get to the tip of Manhattan." Stein continued: "[T]he smoke was moving so fast I could barely breathe or see. I thought we were going to choke to death. Everyone was drenched in soot and smoke. People covered their faces with their shirts or anything they could find to keep from inhaling ash and smoke." [11]
Brian Gregorek was also in Battery Park when the South Tower came down. When the "plume of soot and ashes" from the collapse "worked its way toward Battery Park," he and many others reportedly "huddled on the ground, pulling their shirts over their faces so they could breathe." Gregorek has recalled: "When I peeked out, I couldn't see two feet in front of my face. People were being trampled. I was terrified; all I could think of was, 'How do I get out of here?'" Gregorek added: "I was praying, thinking of my family and friends. I didn't really know how much danger I was in, but I prepared myself for death." [12]
Romney and the other people set to attend the SLOC press conference avoided this terrifying scene because their event was moved back a day, to accommodate Romney's schedule. Furthermore, had the press conference taken place on September 11, as originally planned, it is possible that Romney or others at the event would have headed toward the World Trade Center after the planes hit the Twin Towers, to see what was happening. Had they done so, they could have been in particular danger when the towers collapsed.
In fact, even though the press conference had been rescheduled, one of Romney's colleagues, SLOC spokeswoman Caroline Shaw, was supposed to be in Battery Park at 9:00 a.m. on September 11 to prepare for the following day's event. But, fortunately, she was in the lobby of her hotel when the attacks occurred and came to no harm. [13]
OTHER PEOPLE AVOIDED BEING AT THE WTC ON SEPTEMBER 11 DUE TO A CHANGE OF PLANS
Other prominent individuals, besides Mitt Romney, are known to have avoided the chaos–and the possibility of being killed–when the Twin Towers were attacked and subsequently collapsed on September 11, because of changes to, or deviations from, their original plans.
For example, Jim Pierce, a cousin of then-President George W. Bush, should have been at a business conference on the 105th floor of the South Tower. But on September 10, it was decided that the meeting would take place in a different building, reportedly because the number of people scheduled to attend it "had outgrown the conference room" in the South Tower. [14] And Larry Silverstein, the WTC leaseholder, should have been at work on the 88th floor of the North Tower at the time of the attacks, but, instead, he was at home. Reportedly, this was because his wife had insisted that he go to an appointment with his dermatologist that morning. [15]
Sarah Ferguson, the former wife of Britain's Prince Andrew, should have been on the 101st floor of the North Tower for a meeting at 8:45 a.m. on September 11–a minute before the plane hit the tower. However, according to ABC News, she "was running late" and so she arrived at the door of the tower "seconds after the first plane hit." Her car then "sped off to safety." [16] And pop star Michael Jackson was supposed to be at a meeting at the top of one of the WTC towers that morning, but missed it because, he said, he'd overslept. [17]
It is plausible that some people changed their plans, or deviated from their schedule, and thereby avoided being at, or near, the World Trade Center when the 9/11 attacks occurred simply as a result of luck. However, investigators should determine whether any of these cases of apparent good fortune were due to something more sinister.
Could some people have changed their plans, or made sure they were running late, because they were advised to do so by individuals who had foreknowledge of the 9/11 attacks and therefore knew it would be dangerous to be in the vicinity of the WTC on the morning of September 11? If anyone did indeed know in advance what was going to happen, this would imply that the terrorist attacks could, and should, have been prevented.
NOTES
1] Mitt Romney, "Mitt Romney Delivers Remarks to the National Guard Association Conference." Romney for President, September 11, 2012.
[2] Derek Jensen, "SLOC Aims to Cinch Fed $$$." Deseret News, September 10, 2001.
[3] John Meyer, "SLOC Chief Expects Changes: Security Will be 'Re-evaluated.'" Denver Post, September 12, 2001.
[4] Jo-Ann Barnas, "Olympic Flame Sputters in Wake of Attack." Detroit Free Press, September 11, 2001; Dennis Romboy, "Delay Keeps SLOC From Harm." Deseret News, September 12, 2001; Lisa Riley Roche, "Training of Games Volunteers to Go on as Scheduled." Deseret News, September 13, 2001; Mitt Romney, Turnaround: Crisis, Leadership, and the Olympic Games. Washington, DC: Regnery Publishing, 2004, p. 301.
[5] Bob Ford, "Security Needs Intensify for Salt Lake Winter Games." Philadelphia Inquirer, September 16, 2001.
[6] Mitt Romney, Turnaround, p. 301.
[7] Dennis Romboy, "Delay Keeps SLOC From Harm."
[8] Bob Ford, "Security Needs Intensify for Salt Lake Winter Games."
[9] Mitt Romney, Turnaround, pp. 301-302.
[10] Dennis Romboy, "Delay Keeps SLOC From Harm."
[11] Lisa Stein, "On 9/11, a Smoky Sprint to Safety and 'Flesh in the Street.'" U.S. News & World Report, September 14, 2001.
[12] Ted Meixell, "Former Lafayette Football Player Reprioritizes After New York Attack." Allentown Morning Call, September 19, 2001.
[13] Dennis Romboy and Lisa Riley Roche, "SLOC Cancels NY Torch Event." Deseret News, September 11, 2001; Lisa Riley Roche, "Training of Games Volunteers to Go on as Scheduled."
[14] "President's Cousin Escaped Death Thanks to Schedule Change." Ananova, September 18, 2001; Barbara Bush, Reflections: Life After the White House. New York: Scribner, 2003, p. 388.
[15] Tom McGeveran, "Mike Sees City Taking Control at Ground Zero." New York Observer, March 17, 2003; Robert Kolker, "Who Wants to Move to Ground Zero?" New York, May 21, 2005. See also "The WTC Leaseholder and His Associates That Cheated Death on 9/11: Was it Coincidence or Did Someone Have Foreknowledge of the Attacks?" Shoestring 9/11, May 28, 2010.
[16] "Fergie Just Missed WTC Attack." ABC News, September 16, 2001; "Andrew's Fear for Fergie on 9/11." Metro, September 11, 2006.
[17] Jermaine Jackson, You Are Not Alone: Michael, Through a Brother's Eyes. New York: Touchstone, 2011, p. 355; "Michael Jackson Saved by 9/11 Lie-in." The Sun, September 16, 2011.
—
Dr. Kevin Barrett, a Ph.D. Arabist-Islamologist is one of America's best-known critics of the War on Terror.
He is the host of TRUTH JIHAD RADIO; a hard driving weekly radio show funded by listener donations at Patreon.com and FALSE FLAG WEEKLY NEWS (FFWN); an audio-video show produced by Tony Hall, Allan Reese, and Kevin himself. FFWN is funded through FundRazr.
He also has appeared many times on Fox, CNN, PBS, and other broadcast outlets, and has inspired feature stories and op-eds in the New York Times, the Christian Science Monitor, the Chicago Tribune, and other leading publications.
Dr. Barrett has taught at colleges and universities in San Francisco, Paris, and Wisconsin; where he ran for Congress in 2008. He currently works as a nonprofit organizer, author, and talk radio host.
ATTENTION READERS
We See The World From All Sides and Want YOU To Be Fully Informed
In fact, intentional disinformation is a disgraceful scourge in media today. So to assuage any possible errant incorrect information posted herein, we strongly encourage you to seek corroboration from other non-VT sources before forming an educated opinion.
About VT
-
Policies & Disclosures
-
Comment Policy
Due to the nature of uncensored content posted by VT's fully independent international writers, VT cannot guarantee absolute validity. All content is owned by the author exclusively. Expressed opinions are NOT necessarily the views of VT, other authors, affiliates, advertisers, sponsors, partners, or technicians. Some content may be satirical in nature. All images are the full responsibility of the article author and NOT VT.