…by  Khalil Nouri Editor
Afghanistan is an ideal springboard and battleground for the spread of Saudi Sunni Wahhabism and Iranian Shiite fundamentalism throughout Central Asia; especially out towards the former Soviet breakaway nations that are hungry for any teaching necessary to fill the failed Bolshevik indoctrination vacuum; especially any form of Islam.
Their knowledge of Islam was undeniably negated and atrophied after they were absorbed by the Soviet Union. Indeed, it is a race against time for both Iran and Saudi Arabia to dominate the region with their unique versions of the Muslim religion.
Ever since the Soviet's pulled out of Afghanistan in 1989, this war-ravaged country has turned into the battleground for a proxy war among Iran, Saudi Arabia and Pakistan.
Now, however, this competition has taken a more robust form. Saudi Arabia has shifted its strategy by spending $100 million towards building an Islamic Centre in Kabul; to lure its Taliban protégés into efforts to reconcile with Kabul; and to neutralize Iran's revolutionary message in Afghanistan and the region.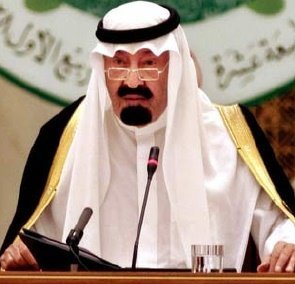 The influential Sunni monarchy "House of Saud" is embarking on a public display of diplomacy to position itself for a bigger and more prominent regional role by building a hefty priced Islamic complex in Afghanistan.
A strategy solicited and cheered on by the naïve and incompetent Kabul elites who assume a peaceful solution is on the horizon, but the full consequence of all this has yet to be seen as the oil-rich Gulf States are on a direct collision course with their Shiite rival Iran.
This is where Iran's regional escalation of Islamic radicalization will play out as their foreign policy tool.
Pakistan too, will have the lion's share of spreading Islamic radicalism by strengthening its "strategic depth" against its archrival India on the Afghan chessboard.
As a result, killing three birds with one stone is savoir-faire and a well calculated effort by Saudis and Pakistan by spreading Wahhabism, which Ayatollah Khomeini once called "America's Islam."
The proposed sprawling 75 acre (on Kabul's hilltop known as "Tap-e-Maranjan") mosque, Islamic Centre and education center will teach thousands of students. It will immediately be equated to the enormous Iranian-built "Khatem al-Nabyeen" Shiite Islamic University and religious school in Western Kabul; which was built at a cost of some $17 million by one of Afghanistan's most Iranian-inclined clerics in 2006. The campus has a mosque, classrooms, and dormitories for its 1,000 students.
This religious rivalry raises a score of unanswered questions, such as: whether it's curing Afghanistan's decades of old problems or just spreading new hatred, disunity and terrorism in the country and region?
Is it crucial to build mainstream universities, hospitals, polytechnic institutions, arts and humanities Institutions to create a more bright future for the young Afghans or is it just to meet Saudi interests? Is it vital to provide essential needs for the poor and deprived Afghan majority or are Saudis just showing off by building a pricey mosque?
The Saudis justify their position by stating;
"This Islamic Centre has several aims, one is to ensure good relations between Afghanistan and Saudi Arabia and it is not a political centre but an independent centre."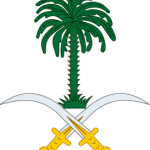 Indeed, such talk is despicable, as words are plentiful and deeds are precious. In fact, the Saudis' "outside show" is a poor substitute for their inner worth.
That said, the Saudi deeds were bold and transparent after the 1989 Soviet pullout, when Washington and Moscow pledged not to interfere in Afghanistan. That decision turned the war-ravaged country into a battleground for a proxy war among Iran, Saudi Arabia and Pakistan.
Are we envisioning another repeat of post Soviet withdrawal but this time doomed to radicalize the region by eliminating Sufi Islam in Afghanistan and firmly establishing Wahhabi Islam, which is the root cause of terrorism in the world?
Khalil Nouri is a member of NWSC (New World Strategies Coalition) a think tank founded by native Afghans that creates nonmilitary solutions for Afghanistan. The NWSC has outlined a comprehensive reconciliation process in a white paper entitled Restoring the Tribal Balance. Afghanistan National Reconciliation: Facebook
Editing:  Jim W. Dean
_________________________________
Khalil Nouri was born in an Afghan political family. His father, uncles, and cousins were all career diplomats in the Afghan government. His father was also amongst the very first in 1944 to open and work in the Afghan Embassy in Washington D.C., and subsequently his diplomatic career was in Moscow, Pakistan, London and Indonesia. Throughout all this time, since 1960's, Khalil grew to be exposed in Afghan politics and foreign policy. During the past 35 years he has been closely following the dreadful situation in Afghanistan. His years of self- contemplation of complex Afghan political strife and also his recognized tribal roots gave him the upper edge to understand the exact symptoms of the grim situation in Afghanistan. In that regards, he sees himself being part of the solution for a stable and a prosperous Afghanistan, similar to the one he once knew. One of his major duties at the beginning of Operation Enduring Freedom in Afghanistan in 2002 was advisory role to LTG Franklin Hegenbeck. He has worked closely with the Afghan tribes and his tribal exposure is well tailored for unobstructed cross-cultural boundaries within all Afghan ethnicities. He takes pride in his family lineage specifically with the last name "Nouri" surnamed from his great-grandfather "Nour Mohammad Khan" uncle to King Nader-Shah and governor of Kandahar in 1830, who signed the British defeat and exit conformity leaving the last Afghan territory in second Anglo-Afghan war. Khalil is a guest columnist for Seattle Times, McClatchy News Tribune, Laguna Journal, Canada Free Press, Salem News, Opinion Maker and a staff writer for Veterans Today. He is the cofounder of NWSC Inc. (New World Strategies Coalition Inc.) a center for Integrative-Studies and a center for Integrative-Action that consists of 24- nonmilitary solution for Afghanistan. The function of the Integrative-Studies division (a native Afghan think tank) is to create ideas and then evolve them into concepts that can be turned over to the Integrative-Action division for implementation. Khalil has been a Boeing Engineer in Commercial Airplane Group since 1990, he moved to the United States in 1974. He has a Bachelor of Science degree in Mechanical Engineering, and currently enrolled in Masters of Science program in Diplomacy / Foreign Policy.
ATTENTION READERS
We See The World From All Sides and Want YOU To Be Fully Informed
In fact, intentional disinformation is a disgraceful scourge in media today. So to assuage any possible errant incorrect information posted herein, we strongly encourage you to seek corroboration from other non-VT sources before forming an educated opinion.
About VT
-
Policies & Disclosures
-
Comment Policy
Due to the nature of uncensored content posted by VT's fully independent international writers, VT cannot guarantee absolute validity. All content is owned by the author exclusively. Expressed opinions are NOT necessarily the views of VT, other authors, affiliates, advertisers, sponsors, partners, or technicians. Some content may be satirical in nature. All images are the full responsibility of the article author and NOT VT.