Rumors about the Resignation of CIA Director David Petraeus Pure Misdirection
—
—
Today, David Petraeus resigned from the CIA citing marital infidelity as the reason.  Paula Broadwell, a West Point graduate and 15 year "intelligence agent" with highest security clearances is cited by most publications and said to be under FBI investigation for attempting to "hack" General Petraeus' email accounts. 
Stranger still and, related or not, John McCain was seen with a high ranking member of America's National Socialist Movement.  Proof?  We have proof.
From the New York Times:
To Harry Hughes, regional director of the National Socialist Movement, the largest neo-Nazi group in the United States, Mr. Ready was "a patriot" — "a sincere and compassionate man," he said in a telephone interview.

Mr. Ready had been a member of the movement, Mr. Hughes said, but resigned two years ago to found the U.S. Border Guard, an armed group that conducted expeditions in the Arizona desert to search for migrants and drug smugglers.

Mr. Hughes said he had joined one of those expeditions. "We'd come across people who have been out in the desert for eight or nine days, we'd give them water and then we'd notify the Border Patrol," Mr. Hughes said.
Frankly, Harry Hughes is not an awful person and his defense of J.T. Ready is approriate. We have Ready's autopsy records along with those of Sheriff Larry Deaver, both confirm murder and not suicide or accidental death.  Ready was exactly as described by Hughes, according to those close to him.
DARLING OF ISRAEL, JOHN McCAIN A NAZI?
"John, you got some splainin' to do."
____________________________
PLOTS WITHIN PLOTS
Just before the election, Vice Admiral Gaoulette was "perp walked" off the deck of the USS Stennis, 20 miles off the coast of Iran.  Goulette was commander of nearly a third of the naval forces in the Persian Gulf.
Goulette has neither been seen nor heard from since his removal from the region under force for "unfitness for command."
Across the military, people are disappearing, quick retirements or simply "gone to lunch, don't know if I am coming back."
Something is very very wrong and it isn't "Benghazi" and the "Fox News fairy tale" that has President Obama ordering the murder of an American diplomat.  They haven't lost their minds, they never had minds to begin with.
_______________________________
PETRAEUS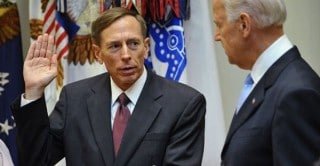 First of all, we  aren't ready to throw Petraeus to the wolves.
He came to the CIA in handcuffs, historically tied to the phony war on terror, his role in the "Sunni Awakening" which paid off Baathist terrorists who are now tearing Iraq apart.
And then there was his job in Afghanistan, having to clean up the mess made by Stanley McChrystal, who, with Richard Hollbrooke, know more about heroin than Arnold Rothstein ever did.
It is obvious that Petraeus was compromised by a foreign power or found to be involved in something so serious that he would destroy his career and reputation in writing rather than some other consequence, typically "suiciding" or arrest.
We share friends and all I know of Petraeus makes this, the most obvious conclusions, very difficult to believe.  He is a man of humor and insight though very ambitious.
Who could have "set up" the Director of the Central Intelligence Agency?
PAULA?
Perhaps there is a real story though so unlikely that no one will ever believe it, that two West Point graduates, both with strong backgrounds in overachievement, would destroy each other's lives over a "spat" of some kind.
It is possible…however.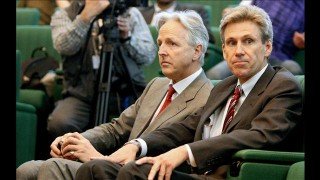 We have solid information that powerful financial forces tied to the Mexican Cartels, the Romney financial "insider" and the Netanyahu extremists are gunning for the US, perhaps literally.
We have found Israel's fingerprints and those of extremist groups in the US along with traitors within the State Department behind the Benghazi murders.
We tracked down the security detail, through a large and respected London based contractor to a small subcontracting firm that gives an address in an rundown farm building on a moor in Wales.
Something is very wrong there.
THE USUAL SUSPECTS
We will wait a few days before hanging General Petraeus "out to dry."
First come the lies, they are flowing now.
In a few days, I will cajole or pressure the truth out of someone.
Then, depending on what it is, I will or will not be able to print it. Welcome ot Amerika. g…..
 Editing: Jim W. Dean
_________________________________
Gordon Duff posted articles on VT from 2008 to 2022. He is a Marine combat veteran of the Vietnam War. A disabled veteran, he worked on veterans and POW issues for decades.
Gordon is an accredited diplomat and is generally accepted as one of the top global intelligence specialists. He manages the world's largest private intelligence organization and regularly consults with governments challenged by security issues.
Duff has traveled extensively, is published around the world, and is a regular guest on TV and radio in more than "several" countries. He is also a trained chef, wine enthusiast, avid motorcyclist, and gunsmith specializing in historical weapons and restoration. Business experience and interests are in energy and defense technology.
ATTENTION READERS
We See The World From All Sides and Want YOU To Be Fully Informed
In fact, intentional disinformation is a disgraceful scourge in media today. So to assuage any possible errant incorrect information posted herein, we strongly encourage you to seek corroboration from other non-VT sources before forming an educated opinion.
About VT
-
Policies & Disclosures
-
Comment Policy
Due to the nature of uncensored content posted by VT's fully independent international writers, VT cannot guarantee absolute validity. All content is owned by the author exclusively. Expressed opinions are NOT necessarily the views of VT, other authors, affiliates, advertisers, sponsors, partners, or technicians. Some content may be satirical in nature. All images are the full responsibility of the article author and NOT VT.