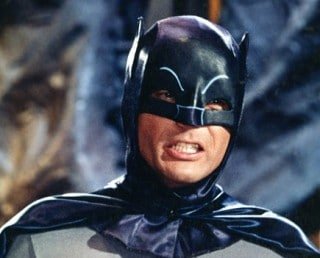 Iraq Torturer Loses Recount Because of "Not Enough Stolen Votes"
—
By Gordon Duff, Senior Editor
—
Two weeks after the end of the election, AllenWest, the mouthy and moderately illiterate Tea Party stooge from Florida's St. Lucie County admitted losing his seat in congress after one term.
West had accused his democratic opponent of stealing votes and demanded a recount.  However, after only one precinct it was shown that the republicans had actually been stealing votes and West was even further behind.
He quickly ordered a stop to the recount.
What would have been discovered?  Instead of the 200 votes he lost almost immediately, clearly stolen votes, the number might have gone into the thousands.
West, perhaps the worst behaved member of congress in some time, won't be missed.
It is my considered opinion that  the only way he got into office in the first place was through mistaken name recognition.  Voters thought he was "Adam West," the actor who played Batman during they heyday of that television series in the 1960s.
West continually reminded everyone, voters, children, small animals, even inert objects, of his heroic service in the United States Army in Iraq.
West left the army, resigning after accepting an Article 15, the military equivalent of pleading "no contest" to charges of torturing prisoners.
West claims his men had tortured a known terrorist who wasn't cooperating to his satisfaction.  West admits to firing a weapon near the mans head, a man who had been beaten and nearly drowned for hours.
Others say West staged a mock execution.
West claims he was trying to save his men by gaining intelligence.
However, the facts disagree.
The "terror suspect" turned out to be an innocent bystander, as with 98% of those picked up as "terror suspects."
After hours of torture, the "suspect" invented wild stories of terror hideouts and caches of weapons.
West's unit followed each lead, a "wild goose chase" that may well have cost the lives of his entire command.
Were West an enlisted man, he would have received a dishonorable discharge.
As an officer, he was given the choice of resignation or facing a court martial, dismissal and prison.
A funny thing, with that kind of military record, most who served would not have been qualified even to vote in an election much less serve in congress.
Those who serve "honorably" are not forced to resign or face court martial.
They are criminals.
Maybe West should have been re-elected.
He would have had good company.
He will be missed, clowns have their value.
ATTENTION READERS
Due to the nature of independent content, VT cannot guarantee content validity.
We ask you to
Read Our Content Policy
so a clear comprehension of VT's independent non-censored media is understood and given its proper place in the world of news, opinion and media.
All content is owned by author exclusively. Expressed opinions are NOT necessarily the views of VT, other authors, affiliates, advertisers, sponsors, partners or technicians. Some content may be satirical in nature. All images within are full responsibility of author and NOT VT.
About VT
-
Read Full Policy Notice
-
Comment Policy