U.S. Gets Lost in Time – With the Hockey Puck and Coconut Brigade
Originally published on 11-30-12 on Press TV
The United States continued its downward slide in world leadership today by supporting the remnants of the anti-Palestinian rights gang, voting 'no' on the Palestinian UN vote along with Israel, Canada, the Czech Republic, Palau, Panama, Naura, and Micronesia.
This new Civil Unrights group is to be known as the Hockey Puck and Coconut Brigade.
If some of you are lost as to where these places are, don't feel bad. Being lost in the march of history is much worse. Decades of a failed U.S. Mid East policy seem to just keep reinventing itself like the head of a hydra. The old wisdom of learning from your past mistakes seems have been lost.
My government embarrassed me deeply today. It betrayed the best of America and a time when we need to be proud. Instead we ran with the bullies today against the whole school yard.
Gordon Duff just called me, looking to see if I had the country lists for the vote counts. It seems despite all the international media in the galleries ticking off each of the country votes as they came in that they all went into the burn bags when they left. It's 9pm EST here in Atlanta and someone is holding up releasing the full list, another disgrace for corporate media.
The abstention vote list grew in the last few days as the Palestinian vote prospects turned into a landslide. Israeli diplomats were no longer tasked with trying to win, but preventing what could only be seen as the tipping point where the world no longer wants to be held hostage to the pretend-a-Jews living in Israel.
Israeli UN ambassador Prosor made the expected historical claim:
"For as long as President Abbas prefers symbolism over reality, any hope of peace will be out of reach. No decision by the UN can break the 4,000 year-old bond between the people of Israel and the land of Israel," Prosor said. This is the man representing the atheist and communist Zionists who came to conquer Palestine because God gave them the land.
Prosor is of course, like all the other militant Israelis and Likudists, a Palestinian Denier.
This holocausting of the Palestinian people by word of mouth started with Golda Meir, former terrorist org member, when she stated that there were no Palestinian people and that the land had been empty when the Zionists came.
I guess if God is going to give you the land he can wipe everybody out before you get there so you don't have bad dreams about the nasty part. The empty land part was of course untrue, but did not seem to bother the Zios a bit.
The world public is treated with as much contempt now as then.
At VT we began to smell the Israeli panic two day ago. The respective major country Jewish Lobbies tasked with delivering their respective no votes found the citizen polling not going so well.
At this delicate time of financial distress and family adjustments being made in so many countries, their leaders began to worry about it not looking so good to be getting down on their knees as requested for another Israeli bully vote
Losing Germany was a big blow. Foreign minister Guido Westerwelle broke the bad news:
"We did not take this decision lightly. Germany shares the goal of a Palestinian state," he said. "But the decisive steps towards real statehood can only be the result of negotiations between Israelis and Palestinians."
Unmentioned was that the German polls were showing about 65% support for the Palestinian tiny UN recognition being given here. Across Europe the poll numbers were similar. Today almost all of the EU voted yes or abstained. "We have lost Europe', said one Israeli official.
The Israelis would like to negotiate with a totally defenseless opponent that they have staring down a barrel of a gun. To that you can add the almost blank check support of the U.S. and a PR department that sells that they live in fear of all their ghetto prisoners driving them into the sea.
I would ask the Israeli official, "What did you expect, after all the years of bullying, blackmail, assassinations, political corruption, offensive espionage, and extortion…that you had some huge reservoir of good will to draw upon out in the world?"
But it gets even worse. The negative Jewish bullying stereotype was put front and center on display. The big fear in the vote today was of the Palestinians being able to take War Crimes and Crimes Against Humanity charges to the ICC.
Israel had orders going out to all the Jewish Lobbies to use maximum pressure to force their host countries to vote no with their usual threat and intimidation campaigns, which are legendary.
Australian Prime Minister Julia Gillard is about a solid an ally of the Jewish Lobby as you can find, and as reported earlier in Press TV today she was planning to against the Palestinians.
Although we don't have the inside details, her cabinet pushed back hard enough to change her vote to abstention. And yes, an opposition leader stated that this might incur 'Israeli retribution'. What would they do, cut of sheep exports to Australia, or take their wonderful accents away?
The Jewish Lobby of course was caught completely off guard with the vote change and demanded a meeting with Gillard to press their disappointment. They hoped to stage a highly public display that when dealing with issues regarding Israel, their fellow citizens were relegated to the back of the bus.
The Israeli embassy, trying to deliver a one two punch on the Aussie leadership also voiced their displeasure. They dropped all pretense of the Lobby not being an agent of Israel.
But the old bully routine did not work this time. The Jewish Lobby doubled down their bet and lost. Why? I think people just got sick and tired of it and weren't going to take it any more.
Netanyahu threw a fit after the vote, declaring that Abbas had lied, like Netanyahu does not, and we don't all know it? He declared that nothing has changed on the ground. The Zionist boot is still on the necks of the Palestinians.
But he was upset for another reason really. The world just watched another attack on Gaza with disproportionate force. The real victims living in the open air prison got more international support than last time. The three American AGEIS destroyers who compose 50% of the Iron Dome never arrived during the eight days for fighting as rockets rained down on Israel like never before.
But still, even before the vote, Netanyayu was doubling down on his already lost bet attacking the international community:
"It doesn't matter how many hands will be raised against it, there is no force in the world that would cause me to compromise Israel's security."
I see no sunny days ahead. The bullies still have their victims by the throat. Uri Avnery tells us today that the Likud party recently purged all of their moderate members. I did not know they had any.
They go into the election as a totally extreme right wing party. Negotiations with them will go nowhere. Another solution is needed or there will be no progress. And we have a model for it.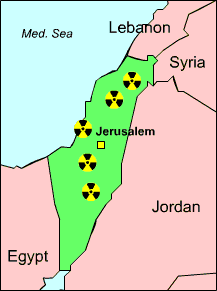 It's called regime change. The Likuds are incapable of change as they hold everybody else, internal and external, in contempt. They must be done away with. Oh yes, that is exactly what I said.
And we also have a model for that. It's called sanctions, which the U.S. and NATO feel is such a potent weapon let us apply it where it will do the most good.
Let it be used on the renegade state with the largest WMD stockpiles in the Mid East. Let it be used on the country who has never been a partner to the community of nations, the one who has ignored all UN resolutions and international law.
And finally, let it be used on the country who is long over due for having to pay for the Crimes Against Humanity in which they have engaged.
What the people of the world are beginning to see with the Palestinians, is 'there but for them go me.'
The militant Israelis would be doing the same to us if we lived there, simply because they wanted to.
And who would we turn to?….the United States?, Britain?, and God forbid Canada or Micronesia and the Coconut Lobby to save us? We would want some help.
Regime change and sanctions, folks. Nothing else will work. With the Likuds in power, there is no way, but the hard way. It's a choice they did not even give the Palestinians in 1948. But we will let the courts decide all of that. Our job is to deliver them to the front door, and let their prisoners free.
Jim W. Dean's VT archives can be found here.
 __________________________________
Jim W. Dean was an active editor on VT from 2010-2022.  He was involved in operations, development, and writing, plus an active schedule of TV and radio interviews.
ATTENTION READERS
We See The World From All Sides and Want YOU To Be Fully Informed
In fact, intentional disinformation is a disgraceful scourge in media today. So to assuage any possible errant incorrect information posted herein, we strongly encourage you to seek corroboration from other non-VT sources before forming an educated opinion.
About VT
-
Policies & Disclosures
-
Comment Policy
Due to the nature of uncensored content posted by VT's fully independent international writers, VT cannot guarantee absolute validity. All content is owned by the author exclusively. Expressed opinions are NOT necessarily the views of VT, other authors, affiliates, advertisers, sponsors, partners, or technicians. Some content may be satirical in nature. All images are the full responsibility of the article author and NOT VT.