John Kerry
With another White House consecutive contender saddled with the State Department as a consolation prize, it's hard to shake off an impression that it is rather a creeping trend than a propitious fluke.
After the US Navy highly decorated vet, and Senate Foreign Relations Committee Chairman at that, deftly docked his swift boat at the Foggy Bottom for the long haul, it is no longer hypothetical to ruminate about John Kerry keel print on US foreign policy.
For the presidential political appointees, where loyalty rules supreme as a main metrics for consideration, he is eminently qualified for the designated post by virtue of pedigree, infinite Senatorial foreign policy service and unofficial position as the presidential personal envoy and troubleshooter.
Despite all the negative publicity and ridicule his nomination has reignited in the US in relation to his old medal-throwing, Vietnam War bashing and marriage to the Heinz Queen, John Kerry isn't simply incorrigible Cash & Carry Flip flopper.
As one of the most affluent senators, he'll not be tempted to compromise or leverage his duty for the sake of some sullied shekels from Kosovo mafia, as one of his predecessors, Madeleine Albright, has been implicated in her business capacity, cashing in her government role in partitioning the Serbian province.
And, unlike the latest contender, the Sizzling Suzie, mentored by no less then… yep, you got it right – it was Madeleine Albright – he doesn't profess drill sergeant diplomacy to insult friends & foes alike.
Also, unlike UN Ambassador, the Senator is not rooting for Rwanda genocide to carry a favor for the old private clients as past & future payback for lucrative contracts at Intellibridge.
Though the Senator's performance at his confirmation was discarded by Washington watchers as bland non-news, it nevertheless offered a distinctive flair of his intentions as a new Captain of the US Foreign Service:
Don't expect any longer loose cannon escapades: "I will do everything in my power to build on [Clinton's] record and the President's vision".
A display of diplomatic adroitness with a hidden message for Chuck Hagel: "Senator McCain is a longtime friend… John had every reason to hate [Vietnam] but he didn't. Instead, we were able to help heal deep wounds and end a war that divided too many for too long."
A torpedo salvo at neo-con jingoism: "the greatest challenge to America's foreign policy… in these days of fiscal crisis… we can't be strong in the world unless we are strong at home."
New mission statement for the State Department: After the ceremonial lip service to 'advance democracy & human rights', here's a real whopper – The business of the US is business, and "More than ever, foreign policy is economic policy… American foreign policy is not defined by drones and deployments alone." Understandably, it's easier said than done, but – will his lofty words translate into tangible deeds?  
It depends – and to a large degree will be a function of the interplay between the diplomacy, intelligence & military – the three pillars of the US foreign policy Bermuda Triangle, run by the that closet introvert  at the White House.
For starters, the freshly minted Secretary of State could put on a back burner his secret study of Pashtu & Urdu because he'll have an ample opportunity to demonstrate his diplomatic finesse in French, coping with regime change in Libya – which he so eloquently supported – and its spillover from Maghreb into Mali.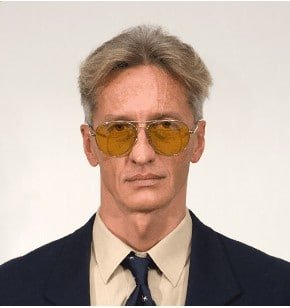 Colonel Evgeny Khrushchev, editorial board member of Veterans Today is also is the military analyst at Russia Today (RT)
Contrary to the family tradition, he didn't apply to Vladivostok Navy Academy to join the Pacific Fleet but enrolled in the Red Banner Institute specializing in Central Asian affairs.
Experience:  Afghanistan
PSYOPS officer of the 56th Airborne Assault Brigade in Gardez, Paktia, Democratic Republic of Afghanistan First Secretary of the Russian Embassy in the Islamic Republic of Afghanistan.
Yugoslavia
The Russian Airborne peace-keeping mission under the aegis of UNPROFOR.
The United States
The main mission: to promote rapport & rapprochement between Russian & American veterans, in close cohesion with US military attaché General Reppert and Special Forces General Metaxis.
* Led the 1st delegation of Soviet-Afghan Vets to the US at the invitation of VVA & VVC
* Addressed SOLIC Command and JFK Special Warfare School
* Consulted CBS 60 Minutes on the Soviet campaign in Afghanistan
* Interviewed by ABC 20/20 and Discovery Channel
* Featured by France Press, Boston Globe and USN& WR during the 1st Moscow putsch.
Inspired by Chinese strategy, Persian Sufi poetry and British cats; addicted to Country & Blues and muscle cars.
Favorite personal/personnel carrier – KA-50 Black Shark, due to financial & social constraints, settled for KTM 950 SM.
ATTENTION READERS
We See The World From All Sides and Want YOU To Be Fully Informed
In fact, intentional disinformation is a disgraceful scourge in media today. So to assuage any possible errant incorrect information posted herein, we strongly encourage you to seek corroboration from other non-VT sources before forming an educated opinion.
About VT
-
Policies & Disclosures
-
Comment Policy
Due to the nature of uncensored content posted by VT's fully independent international writers, VT cannot guarantee absolute validity. All content is owned by the author exclusively. Expressed opinions are NOT necessarily the views of VT, other authors, affiliates, advertisers, sponsors, partners, or technicians. Some content may be satirical in nature. All images are the full responsibility of the article author and NOT VT.