Mideast Cold War Getting Hot
…by Jim W. Dean, VT Editor     …with Press TV
–  First published on Press TV,  August 2nd,  2013  –
An important news item came and went this week, quickly buried by what is jokingly referred to as our non-Jewish controlled mass media.
Despite both civilian and military deep budget cutbacks, the Israelis are going ahead with putting their latest "Barak 8" surface-to-air missiles on all of their Sa'ar 5-class warships after delaying doing so for years.

When asked why, the Israeli military said it was to defend them from the Russian Yakhont anti-ship missiles. Why would Israel be concerned with having their small navy wiped out by a major power like Russia? They would never do this pre-emptively.
Can anyone remember when the last time Russia attacked anyone? How about Israel or the US? Such attacks seem to only be the foreign policy tool of the West and their Jewish Lobby puppeteers.
But there is another reason. What if Israel is planning pre-emptive strikes itself against Syria and the Russian air defense systems there? The Syrians, in this case meaning the Russians, have already said they would respond "in kind" to any Israeli attacks.
The Russians have already delivered 250 S300's and another 250 are in the pipeline. That is a lot folks, and a huge amount of money spent by somebody. For some framing, South Korea only has 100 Patriot missiles, and they live next door to the North Korean crazies.
VT originally exposed the media hoax story about the Russian missiles all being blown up in the Latakia attack on July 5th. This included one of the F-16 planes shot down was later reported to have been a training accident off the Gazan coast.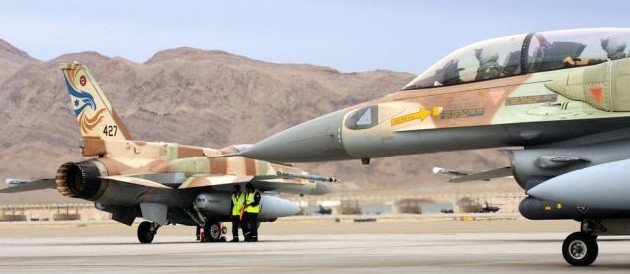 The New York Times just confirmed the story July 31rst, citing US intelligence sources. Long time American blogger Richard Silverstein has also confirmed via his excellent Israeli sources. Neither cited VT's July 10th story as the first disclosure. That might have something to do with our having a complete corporate media blackout on us here.
Besides claiming that an FSA spy tipped the Syrians off about the planned attack, which allowed time for the missiles to be moved, the Syrians engaged in some gamesmanship themselves. Said the New York Times:
"After the Israeli attack, the Assad government sought to hide the fact that the missiles had been missed by setting fire to launchers and vehicles at the site to create the impression of a devastating blow, according to American intelligence reports."
The Syrian/Russian retaliation "in kind" statement obviously would include strikes against Israel's ability to defend itself, so that further aggression on its part would be much more risky. It is called having a credible deterrent, which kept us all alive during the Cold War.
The Soviet task force in the Mediterranean would feel more comfortable if it could respond to an Israeli attack on its defensive forces by eliminating the Israeli Navy threat completely.
This, of course, would have to include ALL of Israeli's Dolphin subs with their nuclear surface-to-surface and anti-ship missile capability, and all of Israeli navy capable of attacking the Russian ships in the Med.
That would leave the Russian forces free to concentrate completely on defending against the Israeli Air Force on the next attack without having to consider both submarine and ship fired anti-ship missile fire.


That would set the stage for the next showdown … how good really are the Israeli air defenses against a major world power. Israel's nukes are worthless in this situation. Why? Because of a little thing called "mutually assured destruction." Israel is a small country and all of its military bases can be completely destroyed in two hours.
Its economy would be totally destroyed. And America would do nothing if this occurred due to a crazy offensive Israeli strike. Replacement planes and munitions could only come from US stocks which would leave us more vulnerable. Would the American people be happy with that increased risk, AND having to pay for it?
I mention that because suspicious me, I have a funny feeling that similar to the situation in WWI the US has made secret agreements with Israel to replace any and all military hardware and ammunition in an "emergency."
Would this replenishment be triggered by an Israeli aggressive strike … when such an agreement would have, I suspect, been formulated where Israel had itself been pre-emptively attacked?
Does the US think that if the Israelis attacked the Russians, they would not respond? Of course not. The Russians would have the right under international law to launch retaliatory attacks against the bases where the strikes had originated to defend itself against further aggressive strikes.
VT has also reported that Israel lost one of it Dolphin subs after Damascus had been attacked by an Israeli nuclear bunker buster, what we call a tactical nuclear weapon.
The tactical nuke use was confirmed on the ground by scientific analysis and additionally by US satellites which can easily detect any nuclear weapon use by analyzing what is in the explosion plume. And yes, Russia has satellites that can do this, also.
Israel also lost an F16 in the Latakia attack. They used the later reported "training accident" off the coast of Gaza as the usual cover-up. But still the Russians did not launch a major counter strike. There was no need to.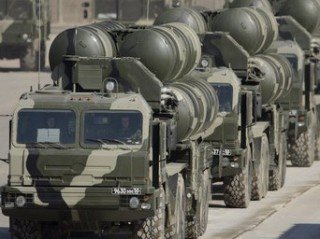 The Russians will hold their fire until Israel launches a major strike on Syria where it would be clear to the world that is was a major aggression.
That would create a situation where the US commitment to defend Israel against attack would be in a weak position if it tried to cast a clearly retaliatory attack as an aggressive one by the Russians.
Elsewhere the US is going ahead with the joint Bright Star military exercises with Egypt. This is nothing more that another wasteful expense of taxpayer money.
The Egyptian military power is primarily used to defend its running 25% of the economy. In the post-Mubarak Palace Guard days the army is evolving into a defense force for its own financial holdings.
Since the Muslim Brotherhood overthrow where the army patiently gave the MB lots of rope to hang itself, the army has greatly increased its political and financial fortunes. They have almost everybody, but the MB supporters behind them now, including some of the Salafists.
While the Saudis have been supporting the radical Salafists in Syria against Assad and now most of the Syrian people, they have rolled out the red carpet of cash, gold and free oil to the interim Egyptian government.
The UAE has also jumped in with their support. This has cut the Muslim Brotherhood off at the knees as the economy is now rescued, at least temporarily.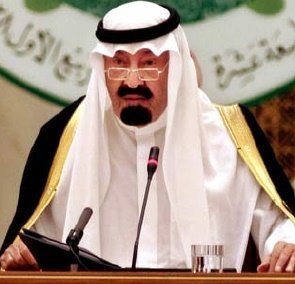 The Saudis report they are experiencing declining oil sales. Saudi Prince Alwaleed bin Talal made a big splash about diversification as 92% of the Saudi budget comes from oil revenues.
I sense a strategic capital investment move to Egypt to capture an economic partner addicted already to subsidized fuel prices which the Saudis can assure a gradual easing of without collapsing the economy.
The Royal Family needs to plan a second country to live in just in case the people at home get tired of being feudal subjects in the 21st Century.
Will the Egyptian people throw this new lifeboat out the window to get Morsi and the Brotherhood back and hard economic times with them? I don't think so.
The US is off the hook for any major new financial aid as is Europe. All it has to do is keep the Camp David Agreement aid going and a few F-16s delivered, to be used against who I cannot imagine … Libya, the Israelis? Egypt has no air defense, so these few planes would just be target practice for the Israeli Air Force.
The plan seems to be to settle Egypt down and keep Israel's west flank dependably quiet. Some of the Interim government parties are rattling sabers at Israel, but those sabers do not belong to them or the government, but to the military.
General Sissi did not take his prominent role in the interim government just to get his picture taken. He will make sure that no one wants to threaten the army's interests.
Meanwhile, the Syrian news is off the front pages of mainstream news. The Geneva 2 conference is being stalled while the West tries to figure some way to stabilize the FSA so the Syrian National Council has some theoretical negotiating position.
The Kurds are now being used to kill the al-Nusra gangsters, or is it the other way around. One can get dizzy trying to follow all of this.
This gives the Syrian army more time to eliminate the FSA in the south. Everybody is catching on quickly to the cost effectiveness of using proxy forces to fight for your interests, even if the proxies don't know it.
Despite the almost daily reports of mass executions by rebel forces about all that is heard from international bodies is that they may begin and investigations.
These types of videos are almost never shown on Western mass media. You have to hunt them down. You don't need to know Arabic to get the drift. If you have a delicate stomach I would pass on both of these videos.
[youtube MBnVWOI5PMM]
Update: I just found this…another short clip of these men just before they are killed. At the end you seen them raise their faces for the camera so maybe their families will be able to see them one last time. Some even wave goodbye.
[youtube Nbf3L_8jzfE]
This was often used as a tactic in the Cold War where the grand chessmen remained in the rear supplying money and weapons while the pawns bled and died, partially from not being better students of history.
This next one is the other side of the coin. They Syrian army has had a long time to train under live fire. They have specialty units now doing ambushes along known infiltration routes and you are about to see what can happen to reinforcements coming in at night where their number is up.
The problem though is there seems to be an endless supply of these people so it could go on and on.
[youtube voSBmG5X6Ug]
While Israel's western front seems well under control, the Syrian debacle led to the US pressuring the EU to a semi-blacklisting of Hezbollah as a bone to throw to the Israelis. They created a new "blacklisting light" … where if you attack Western-supported terrorists, you only get "partially blacklisted." You just can't make this stuff up folks.
The European Union's West Bank sanctions card has been played, and more of those will be followed by other countries. The EU has better uses for its money, as does everyone else.
There will be growing public pressure to pry the Jewish Lobby fingers from the throats of their respective governments paying never-ending cash tribute to the war-mongering Zionists, indirectly funding their aggression.
The Syrian mess will go down in history as a huge debacle and reflection on the how low Western leadership has gone. The Gaddafi dirty deal with Tony Blair on Lockerbie prisoner release went public … in the British press mind you, so some shifting sands are in play there.
Foreign Minister Hague says today that Britain is ready to engage in improving relations with Iran step by step. But the US Congress, owned by the Israeli Lobby here, is initiating more Iran sanctions. Israel is desperate to show it still can pull strings somewhere, and that American politicians are willing traitors.
The ex-head of MI-6 is threatening to spill the beans on Tony Blair and the Iraq war false Intel scandal. The scandal of the missing South African nukes that his party sold off for campaign cash, and the killing of Dr. Kelly to keep him from going public about it are still awaiting their day in court.
The Cold War chickens have come home to roost. While the powerful elite can still initiate these diversions, it is getting harder and harder for them to keep the public from connecting the dots.
All that is lacking is a proper legal forum to prosecute our Neo-Crimes Against Humanity hustlers. They are nothing more than that, cheap hustlers, despite the huge body count and trillions wasted.
We have leadership walking among us that deserved to have shared Saddam Hussein's and Gaddafi's fates. Over a million are dead because of them, and millions more destitute. They should burn here, so we can all watch … and not in hell, where we cannot.
_________________________________
Postscript: This is a sad video of a Syrian soldier engaging the FSA and putting his gun down to talk to them about why do we have to keep fighting. He lived through this…but was killed in a later firefight.
[youtube tz4AWR4zYfk]
______________________________________
Jim W. Dean was an active editor on VT from 2010-2022.  He was involved in operations, development, and writing, plus an active schedule of TV and radio interviews.
ATTENTION READERS
We See The World From All Sides and Want YOU To Be Fully Informed
In fact, intentional disinformation is a disgraceful scourge in media today. So to assuage any possible errant incorrect information posted herein, we strongly encourage you to seek corroboration from other non-VT sources before forming an educated opinion.
About VT
-
Policies & Disclosures
-
Comment Policy
Due to the nature of uncensored content posted by VT's fully independent international writers, VT cannot guarantee absolute validity. All content is owned by the author exclusively. Expressed opinions are NOT necessarily the views of VT, other authors, affiliates, advertisers, sponsors, partners, or technicians. Some content may be satirical in nature. All images are the full responsibility of the article author and NOT VT.