Obama and gang are talking war against Syria. UN inspectors are trying to determine if chemical weapons were used against civilians last week. It's not certain if the inspectors can determine the source of the chemical weapons, or just that they were used. The US doesn't want them to continue their investigations.
Most US politicians seem determined to use the US military to wage war against Syria for the Jewish state of Israel's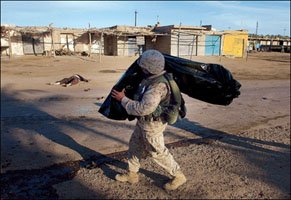 benefit. They can't come out and say they want Americans to die for Israel, so they come up with things like chemical weapons and weapons of mass destruction. In 2003 when UN inspectors were in Iraq looking for the nonexistent weapons of mass destruction W. Bush and gang falsely claimed Iraq had in order to make it appear a war against Iraq was justified and needed, the US politicians told the UN to pull their inspectors from Iraq. The war against Iraq which America fought and is still paying for in blood/permanently injured vets and money was for Israel's security and the security of US politicians who depend on the Israel lobby for their political careers. As Philip Zelikow, a former adviser to W. Bush and the executive director of the 9/11 Commission, said, "Why would Iraq attack America or use nuclear weapons against us? I'll tell you what I think the real threat (is) and actually has been since 1990 – it's the threat against Israel. And this is the threat that dare not speak its name, because the Europeans don't care deeply about that threat, I will tell you frankly. And the American government doesn't want to lean too hard on it rhetorically, because it is not a popular sell."
Why would it be popular for Americans to fight and die for the Jewish state of Israel or for the career advancement of gutless and soulless politicians from both parties who promote war for Israel's benefit?
National Geographic has a largely objective show which aired Monday night called "America vs. Iraq." It offers many examples of the neoconservatives (the neocons are based on the Hebrew Bible/Old Testament and live and work for a Greater Israel of Biblical proportions) and politicians cooking the intelligence books the way the banksters and Wall Street crooks cook their ledgers. This is more than likely what they're doing now regarding Syria.
A big player in creating false intelligence reports to get the war against Iraq started was the Office of Special Plans which was created by the fanatical neocons Paul Wolfowitz and Doug Feith and was based in the Pentagon. The Israelis who worked in the OSP were not even cleared through normal methods. They were simply given access to the Pentagon on Feith's say so. Their main purpose was to produce "intelligence" which would justify starting a war against Iraq. They were, sadly, very successful.
It now seems like Israel is trying to bring Iran into the theater of war. Israeli Prime Minister Netanyahu is claiming that Iran is tied to the chemical attack in Syria. This is based on the assumption that Syria actually used chemical weapons which they deny and which no one has proven. Even though I don't often agree with him, conservative columnist Pat Buchanan wrote an excellent thought-provoking column which says in part, "Firing a few shells of gas at Syrian civilians was not going to advance Assad's cause but, rather, was certain to bring universal condemnation on his regime and deal cards to the War Party which wants a U.S. war on Syria as the back door to war on Iran." (The neoconservative war-mongers have set-up a US government organization to promote a US war against Iran which is very similar to the Office of Special Plans – the Iranian Directorate. For the eBooklet The Danger of Israel click here.)
A nuclear age is NOT the time for violence promoting ancient "revealed"/hearsay religions. As the Deist Albert Einstein said, "It has become appallingly obvious that our technology has exceeded our humanity." A big reason for this problem are the "revealed"/hearsay religions. Hopefully, as Deism continues to grow, people will realize the ungodly nature of the Bible and Quran and find the inspiration and courage in Deism to use their innate God-given reason to shake them off and move forward creating a much better world for everyone – a world free of religious violence and the suffering and misery it brings.
ATTENTION READERS
We See The World From All Sides and Want YOU To Be Fully Informed
In fact, intentional disinformation is a disgraceful scourge in media today. So to assuage any possible errant incorrect information posted herein, we strongly encourage you to seek corroboration from other non-VT sources before forming an educated opinion.
About VT
-
Policies & Disclosures
-
Comment Policy
Due to the nature of uncensored content posted by VT's fully independent international writers, VT cannot guarantee absolute validity. All content is owned by the author exclusively. Expressed opinions are NOT necessarily the views of VT, other authors, affiliates, advertisers, sponsors, partners, or technicians. Some content may be satirical in nature. All images are the full responsibility of the article author and NOT VT.