War is a Global Bankers Racket Screaming Loud in Syria

As the USA empire prepares to unilaterally attack Syria, we are reminded that creating reasons for war is a cornerstone of a global bankers empire that seeks control of world resources and governments with the wage slaves as it's livestock.
Back in the day, U.S. Major General Smedley Butler wrote about the bankers who are at war with us.

In fact, General Smedley Butler's frank book, War is a Racket: The Antiwar Classic by America's Most Decorated Soldier, shows how American war efforts were animated by big-business interests. This extraordinary argument against war by an unexpected proponent is relevant now more than ever.
Smedley Darlington Butler (1881-1940), nicknamed "The Fighting Quaker" and "Old Gimlet Eye," was a Major General in the U.S. Marine Corps, and at the time of his death the most decorated Marine in U.S. history.
By the end of his career he had received 16 medals, five of which were for heroism. He is one of 19 people to be twice awarded the Medal of Honor, one of three to be awarded both the Marine Corps Brevet Medal and the Medal of Honor, and the only person to be awarded the Brevet Medal and two Medals of Honor, all for separate actions. He became widely-known for his outspoken lectures against war profiteering, U.S. military adventurism and what he viewed as nascent fascism in the United States.
In addition to his speeches to pacifist groups, from 1935 to 1937 he served as a spokesman for the American League Against War and Fascism. In 1935, he wrote the exposé "War is a Racket: The Antiwar Classic by America's Most Decorated Soldier " a trenchant condemnation of the profit motive behind warfare.
Click to buy the book War is a Racket: The Antiwar Classic by America's Most Decorated Soldier
---
Money Junkie Bankers and Wars They Love
Learn How Today's Attack on Syria has Bankers DNA all over it!
[youtube 5hfEBupAeo4]
"I am a most unhappy man. I have unwittingly ruined my country. A great industrial nation is controlled by its system of credit. Our system of credit is concentrated. The growth of the nation, therefore, and all our activities are in the hands of a few men. We have come to be one of the worst ruled, one of the most completely controlled and dominated Governments in the civilized world – no longer a Government by free opinion, no longer a Government by conviction and the vote of the majority, but a Government by the opinion and duress of a small group of dominant men." U.S. President Woodrow Wilson after allowing the creation of the Federal Reserve Bank

---
ABOUT AUTHOR: Johnny Punish is a musician, artist, entertainer, businessman, investor, life coach, and syndicated columnist. Educated at University of Nevada Las Vegas, his articles appear in Veterans Today, Money News Now and his Johnny Punish Blog. His art music is promoted by Peapolz Media Records and played on net radio at Last.fm and more.
Resources: Store – Music – Videos – Amazon – YouTube – Twitter – Facebook – LinkedIn – MySpace
2013 copyright – Johnny Punish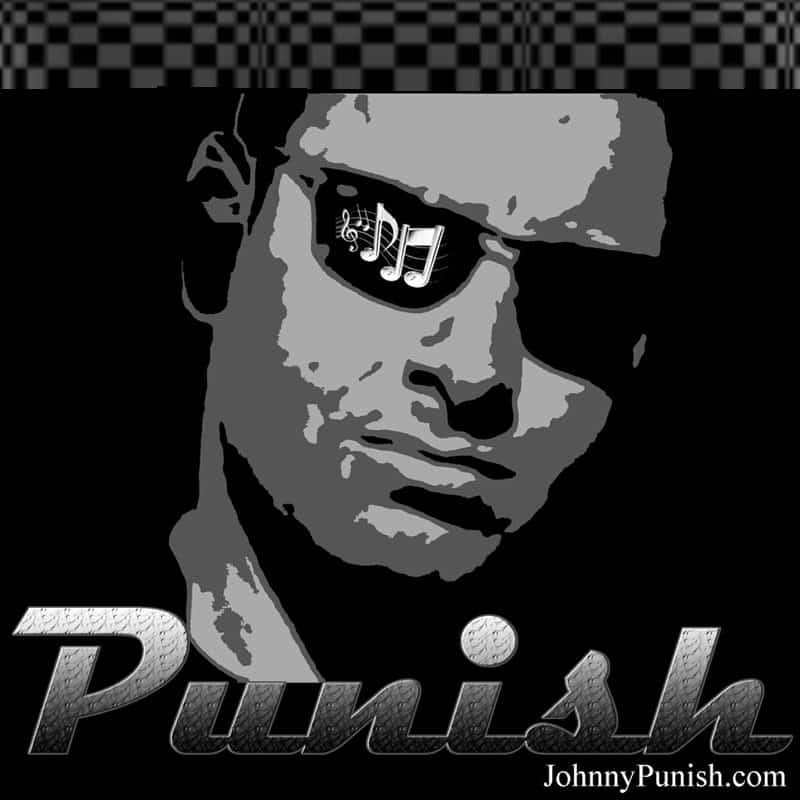 Johnny Punish is a writer, global citizen eco-activist, visionary, musician, artist, entertainer, businessman, investor, life coach, and syndicated columnist.
Punish was educated at the University of Nevada Las Vegas (1980-81) and California State University Fullerton (1981-1984) with studies in accounting and business. Before the "internets" were invented, he owned and ran (5) U.S. national newspapers.
He has over 100 original songs written. He also records and produces music. A member of ASCAP, Punish has several songs placed in feature films. His music is promoted worldwide and played on all digital networks and net radio.
Resources:  YouTube – Apple Music – SoundCloud – Spotify – Instagram – Twitter
Read Johnny's Full Bio at JohnnyPunish.com >>>
ATTENTION READERS
Due to the nature of independent content, VT cannot guarantee content validity.
We ask you to
Read Our Content Policy
so a clear comprehension of VT's independent non-censored media is understood and given its proper place in the world of news, opinion and media.
All content is owned by author exclusively. Expressed opinions are NOT necessarily the views of VT, other authors, affiliates, advertisers, sponsors, partners or technicians. Some content may be satirical in nature. All images within are full responsibility of author and NOT VT.
About VT
-
Read Full Policy Notice
-
Comment Policy