Predicated fall of Assad on hold now US false flag gas attack exposed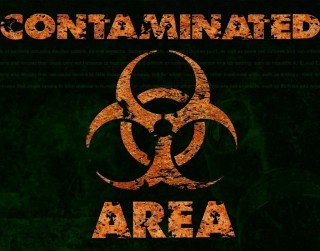 Well, you must remember John Kerry, "Liar Liar Pants on Fire" and the US State Department giving the Syrians a week to turn in their chemical weapons.
You remember how Lavrov seized on that, and got the Syrians to agree to do it – only now the Americans say it was just a "rhetorical suggestion", whatever that's supposed to mean –in the same way they're trying to spin this "red line" as an internationally drawn red line, not something which just popped out of Obama's mouth.
Russian Foreign Minister Sergei Lavrov confirmed in mid October that "some countries have used Afghan territory for the training of Syrian rebels and trained them in handling toxic agents.
As is known, not so long ago reports appeared suggesting that third countries have illegally used Afghan territory not controlled by Kabul to train militants to fight against the Syrian regime and in handling chemical warfare agents," he said.
Now what? 

The US has been forced to take a "hard look" at the proposal for disarmament and to take seriously Syria's agreement to the terms of the Chemical Weapons Convention.
Its leaders have also been forced to go into a group huddle and see how they can spin their way out of check, and avoid being hauled before the International Criminal Court, after having been caught pulling off a false flag operation which has backfired.
I'm confident that the Russians already have their next and subsequent moves planned. The only way out is for the US and its partners in crime to find another international emergency to divert attention from the muck that they have made of things. However, those are hard to find on short order, even for professional muckmakers.


Susan Rice is still making noises about regime change. As you'll remember, all the fuss before was about chemical weapons and not regime change – the exact opposite is now the line coming out of the USG.
The US still wants this war one way or another –or at least, the Saudis and the Israelis do.This is now a showdown between Bashar al-Assad and King Addullah, as other players may be sidelined now, including the military might of the US.
Much planning and resources went into concocting the August 21 false flag attack in Syria, as whether you want to believe the chain of emails sent by DOD contractors or not it does appear that the White House had a major hand in planning the Syrian gas attacks as a convenient ploy to direct attention away from real issues, and put the US on a war footing again now that the war on terrorism is losing wind from its sails and a new enemy is needed.
Most experts, especially those who are not on the US government's "gravy train", will confirm that the Syria gas attack was not all it was cooked up to be, even aside from the timing and what would have been the utter stupidly of the regime to want to pull something like that off with chemical weapons inspectors arriving at the crime scene to investigate earlier gas attacks.
The US is well known for supporting terrorist and humanitarian intervention in real time. It has supported "freedom fighters" in Georgia, Afghanistan and various countries in Africa, then labelled them terrorists and started to clear up past mistakes.
It comes as no surprise that it continues adopting a double standard in Syria for its short term gain, drawing attention from problems with the economy on the home front, and this conflict creates a nice link between policy drivers and so-called journalists.
This is especially so for those working for mainstream outfits like CNN, who are equal stakeholders in illegal wars and interventions conducted under the flimsy disguise of the right to protect by being part of the ploy to manufacture consent.
____________________________________
CNN Effect

War and offensive actions have all become one big PR campaign for military planners, and Syria is no exception. The Department of Defense has turned its huge public affairs program into an offensive propaganda campaign, being run by the same contractors who spy on the world through the intelligence agencies, according to a DC Bureau-National Security News Service (NSNS) investigation.
A growing portion of the Pentagon budget now goes to contractors who are merging their intelligence and eaves dropping activities into propaganda and media work. A former undersecretary of defense during the Reagan years has called this change "absolutely chilling."
He says, "Fundamentally what it means is the contractors now have full control of the military. It is the contractors and not the officer corps that has control of the institution that is our military. The ability for these companies to control all the information and cycle the senior officer corps from the Pentagon to their boardrooms makes the system foolproof and completely corrupt."
As I explained in an interview about the Syrian gas attack on Iranian TV station Press TV back in September , "The way the attack was carried out shows that there are some defense contractors who have been involved with planning this attack for a long time."
" Want some gas? We deliver! "


"For instance, one of the intercepted emails reads, "I will not be in Pentagon this Friday – but will be over there next week.  Will let you know times and we can hook for lunch. 
The attached brief is from a good colleague of mine that is from the Bragg bunch.  Yes, he is now a contractor – however – if I did not believe in something then I would pass. 
This looks like it has promise.  Can you assist in championing this with Army G2 folks and the JSOC crowd?  Looking for nothing more than getting Dave Hendry – retired SOF/Contractor – in front of right folks to make a case.  Appreciate your help.  Maybe Tommy can assist too?  Dave worked directly for Ron Russell on multiple occasions – that should resonate with Tommy and some others."
_______________________________

Based on our many sources, including Russian and Georgian Military Intelligence leaks, there may be more than a semblance of truth in the allegation that Sarin gas was fast tracked from the regions of Turkey and Georgia into Syria.
However, in the case of the Russians, no action was taken, not even a publicly announcement of the allegations….they did nothing…said little…as though they thought they were protecting intelligence assets, which leads us to believe they have been giving certain people rope, enough to hang themselves… which is now the case.
Just as in the US, the Russian foreign intelligence services are very active in the sphere of Human Intelligence (HUMINT) and can speak the same language as those they are spying on.  They know a good thing when it is about to happen and can anticipate the blowback.
They have tracked the deliveries of materials to Georgia on the USS Grapple and know how US intelligence is made, and how some of the those on the frontline, policy wise, the likes of Jared Cohen and others, are being groomed for the endgame, collaborating with Google Idea Groups, etc.
It is groups like these, cells in waiting, which are running the Arab fighters into Syria via Georgia and Azerbaijan through their resources/assets in Turkey, such as transportation and safe houses.
They have been moving teams in and out of Syria for a longtime. Several years ago a CIA-like group, as described above, moved into Georgia.  I credit them creating with the 2008 Georgian-Russian war, which used Israeli assets, weapons and material support.
Intelligence Operations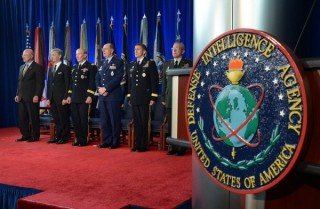 Some of the stakeholders more directly involved in the mechanics of the Syrian gas attack had earlier been engaged in planning and conducting combined intelligence operations with US, Afghan, and Coalition intelligence services as well as national and international intelligence agencies.
There is little doubt that the Defense Intelligence Agency's Defense Intelligence Operations Coordination Centre (DIOCC) was also aware of the plans for the Syrian gas attack a long-time before it took place.
Moreover, based on raw human intelligence, the White House and others are fully aware of what contacts have been left to do what and who was given responsibility for starting a war, as intercepted documents show how our loyal Americans actually work.
For instance, Anthony James MacDonald directed and managed the synchronization of effort between the DIOCC Office of Operations, Collection Management, Plans and Strategy and Assessments in coordination with Combatant Commands, the Joint Staff, Combat Support Agencies (DIA, NGA, NSA), and the National Intelligence Coordination Centre.
The goal was to develop and execute policy and processes to integrate and synchronize intelligence community support to answer priority defense and national intelligence requirements, as directed by the Secretary of Defense and Director of National Intelligence, or so his own resume says.

In addition, Anthony James MacDonald and others, such as Jared Cohen, et al., are alleged by intelligence sources to be "the persons most involved in orchestrating the Syrian gas attack" were also responsible for shady  operations in Iraq, especially interrogations (torture) such as that which took place at Abu Graib.
Call it "bifurcation" or "privatization," but the current intelligence environment in this part of the world, which includes the involvement of NGOs and Google Idea Groups, is that these groups are doing the work the CIA did before it was outsourced.
Some of this motley crew also oversaw and even participated in daily interrogation and analysis operations at Forward Operating Bases Camp Cropper and Camp Bucca in Iraq.
They worked closely on ensuring the readiness of more than 1.6 billion dollars of intelligence and mission support equipment, including taking responsibility for managing a 1.8 million dollar operating budget and a 150 thousand dollar advertising budget in Iraq.
They know how media and military operations buttress one another, and not always seamlessly.
It all gets interesting, and not only based on some intercepted emails, which even show those involved congratulating each other on their success in a recent operation then linking to a Washington Post article which implicates the regime in Syria as having been responsible, which obviously is not the case based on the information we now have.
Who is  Anthony James MacDonald?

MacDonald's resume includes experience as Chief of Staff for the Defense Intelligence Operations Coordination Center and extensive experience in the theater of war, including intelligence.
MacDonald officially retired in July of this year, but this may have just been the cover for his latest assignment.
These emails show insider knowledge of the chemical attacks in Syria. The MacDonald/Furst emails show Furst congratulating MacDonald on 8/22 of his "success" in a recent operation, then linking to the Washington Post article on the Syrian chemical attack.
Some of the most incriminating emails are copied here:
—–Original Message—–
From: AJMacDonald [mailto: ajmacd*******@yahoo.com] Sent: Thursday, August 22, 2013 2:31 PM To: Furst, Eugene P CIV (US) Subject: Re: Follow-up, 20130820
As you see I'm far from this now, but I know our guys did their best.
I enjoyed catching-up with you. Hope to see you soon again.
Sincerely, Jamie
On Aug 22, 2013, at 2:14 PM, "Furst, Eugene P CIV (US)" eugene********@mail.mil> wrote:
You're exactly right. We have to work with both theaters on the requirement and the organization that owns the contract to ensure we don't have too few or too many contractors.
By the way, saw your latest success, referring to the Washington Post Article, my congratulations. Good job."
Who is responsible?

It is very likely that the US defense contractors were "directly or indirectly responsible" for this gas attack.
Washington has accused the government of Syrian President Bashar al-Assad of launching the August 21 chemical attack in the suburbs of Damascus, which killed hundreds of people.
The Syrian government has strongly rejected this allegation, and all signs and intelligence support this contention.
President Barack Obama has previously described the use of chemical weapons as a "red line," which if crossed would mean that the United States should attack Syria. But what should happen when it is the United States and its DoD contractors and for "4-hire terrorists" who have crossed the red line?
Much is involved here, including how the media and policy interact, and more needs to be investigated about how the DoD, defense contractors and others are joined beyond manufacturing consent, otherwise known as the CNN effect; they are covertly engaged in criminal conspiracies that constitute crimes against humanity and acts of war/terrorism, as part of misguided US policy.
Who did what, when and why is fast becoming a moot issue, and domestic issues are far, far more pressing.
Not that many Americans were interested in getting further involved in the country in the first place, and whatever false flag operation took place only contributed to a screwed-up push by Obama to bomb the country which ended in the situation being exploited by Russia. So after all those shenanigans, embarrassments, etc, who cares?
Military, Congress and CIA

To this, you have to add into the mix US involvement in the drug business, the many stakeholders involved, military, congress, CIA, etc, and the manipulation of oil futures and pipeline revenues.
Now that international experts are there overseeing the destruction of Syria's chemical program, other human rights issues (crimes carried out by either side) are being downgraded to a lesser order of interest, making it especially difficult to for the array of Western-supported and sanctioned opposition forces to rally international support.
The false flag attack was their only hope of provoking an international response to tip the balance, based on Obama's red line rhetoric.
The destruction of chemical stocks helps the Syrian regime put to rest the international community's worst fears and distracts them from any human rights violations. All those are secondary in comparison to what has transpired.
One thing is clear:  a concerted attempt was made by Saudi and US intelligence, the DOD and a mixed bag of terrorist groups to use the gas attack for maximum benefit.
Cost overruns and corruption

Last but not least, we should not forget the role Georgia has played in all of this, a role only discovered because of the commotion over cost overruns and corruption at an apparent bio lab constructed there by the US DoD.
That whole area seems rather strategic, what with the runway and helicopter base, and the Lilo market, Chinese slave labor, and all that Silk Road business. Under what circumstances would Russians choose to take control of the area?
In short, the lab is a biohazard, a public health risk:
There are technical problems with bio-agent storage facility in Georgia. As one source wrote me after the firing of the Turkish safety manager and the delays which occurred in the big US DOD project,
"I guess that explains why Bechtel's safety manager suddenly found herself out of a job. I know a Turkish guy who was doing that sort of work for them – really nice guy, a sole trader who knows his stuff. My best guess is that there was a screw up on Bechtel's part by poorly specifying materials. They must have protocols in place to ensure quality, and these were obviously compromised somehow."
This is but the tip of the iceberg, as what we have does appears to have been bio-weapons facility financed by the US DoD with offensive capacity and with links to other parts of the region, as most recently reported by the Russian media.
Editing:  Jim W. Dean
____________________________________
Jeffrey K. Silverman, 25 years resident of the former Soviet Union, since October 1991, resides in Tbilisi Georgia worked with Radio Free Europe, crime, corruption, and terrorism report. USAR, 100th Division Training, Fort Knox and Blue Grass Army Chemical Weapons Depot, ROTC program, University of Kentucky bases: decorated non-wartime veteran, 19D, Cavalry Scout. Jeffrey has a track record in breaking through language barriers and bureaucracies to perform due diligence under unconventional circumstances.
He has also served as Editor-in-Chief of the Georgian Times and Azerbaijan Today, whilst undertaking freelance journalism and due diligence for various confidential clients. Has specialized in conflict zones, mostly in Georgia, Azerbaijan, and countries of Central Asia; MSc Degree plus the University of Kentucky, provided with full-tuition scholarship based on Cherokee roots and academic standing, the family escaped "trail of tears" while passing Ohio in the harsh winter; one set of Eastern European grandparents: Lithuanian-Polish Jews.
Completed advanced degree, MSc plus 40 credits, in cooperation with Patterson School of Diplomacy and International Commerce, studied theoretical frameworks for the analysis of political systems, conflict resolution, international science, and technology policy.
ATTENTION READERS
We See The World From All Sides and Want YOU To Be Fully Informed
In fact, intentional disinformation is a disgraceful scourge in media today. So to assuage any possible errant incorrect information posted herein, we strongly encourage you to seek corroboration from other non-VT sources before forming an educated opinion.
About VT
-
Policies & Disclosures
-
Comment Policy
Due to the nature of uncensored content posted by VT's fully independent international writers, VT cannot guarantee absolute validity. All content is owned by the author exclusively. Expressed opinions are NOT necessarily the views of VT, other authors, affiliates, advertisers, sponsors, partners, or technicians. Some content may be satirical in nature. All images are the full responsibility of the article author and NOT VT.