Israeli Heroes, American Enemies
…by  Gordon Duff, Senior Editor

Hearing Israeli Prime Minister Netanyahu's shock at NSA spying on Israel has brought tears to the eyes of hundreds of American legislators concerned by Israel's security.
Netanyahu has long demanded the return of Jonathan Pollard.  Pollard is one of two Israeli related espionage/terror cases that are close to the heart of the Israeli people.  The other is Ander's Breveik, the member of Friends of Israel and the Israeli controlled Norwegian Progress Party.
There are rumors that Breveik is already in Israel. Both Pollard and Breveik are probably Israeli agents.  Both are heroes of the state of Israel.  In both cases, their stories are cloaked in disinformation, propaganda and lies.
POLLARD

Israel claims Pollard to have been a "deep cover" Mossad operative who penetrated the Department of Defense in order to secure information of Palestinian "terror groups" that the US had been withholding from Israel.
Despite these claims, there is no evidence any such information was withheld.  To the contrary, we now know that Israel receives all US intelligence directly from the NSA, unfiltered, unaccountable including, strangely enough, full intercepts of Israeli communications.
Netanyahu, it seems, not only knew he was being spied on, but the Memorandum of Understanding between the NSA and Israel saw to it that Netanyahu received recordings of his own directly from the NSA long before any American would have seen them.
Why didn't he say something years ago?
Cleansing the internet of real information about Pollard, that his material went directly to Russia and included nuclear secrets, war plans and the entire NOC (non-official cover) list, gutting America's intelligence capability for the last and most critical decade of the Cold War, employs a legion of Israeli housewives.
When not employed in mythography efforts on behalf of spies and war criminals, they are confined to childcare and publishing conspiracy theories and smears across the internet.
______________________________
BREVEIK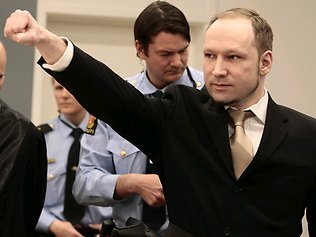 Breveik, a member of the Friends of Israel, murdered 69 children of leaders of Norway's liberal Labor Party which had supported sanctions against Israel.
Internet "trolls" in Wikipedia and elsewhere have mischaracterized the labor party as a communist splinter group citing a 1927 conference with communists in attendance.
Breveik, whose whereabouts are now unknown after a series of mysterious prison transfers, is considered a hero of the state of Israel for his efforts.
Though others were arrested and have since "disappeared," as with the Sandy Hook killings, Breveik is credited, despite witness testimony to the contrary as a "lone gunman."
One of the endless inconsistencies of his case involves the Oslo car bombing credited to him.  He is said to have built a bomb using six tons of fertilizer.  The bomb itself, based on formulary, would have weighed up to ten tons.
It was placed in the trunk rear hatch section of an Opel Corsa, rated by Hertz Corporation as suitable for one large and one small suitcase.
Need we ask about why police showed up hours late or why Breveik had a police uniform, assault rifle or had attended specialized training "in Poland?" It is no secret that Breveik was assisted by an intelligence agency.  Which one is not hard to guess?
__________________________________
SPYING ON ISRAEL
In a recent private interview with the US Army's former top "Israel watcher," I was told that Israel has always been a major espionage target for the United States, long considered a threat despite continual pronouncements to the contrary.
"There are hundreds of instances of Israeli spying on the US, most recently their part in the flood of advanced space and missile technologies that have shown up in China.  This has been going on for years and is slowly bankrupting America, every costly advance in defense technology stolen by Israel and sold to China."
However, the story goes deeper, much deeper with twists and turns.
Many know of Israel's hatred of Iran, Iraq or even its partner state, Saudi Arabia, and its Wahhabist/Tafriki extremism that equals or exceeds even Zionism in venom and blood thirst.
The world knows of Israel's enemies.  America may well always have been on top of that list, something now clear to all but the most doltish.  Most recently, Israel has thrown Saudi Arabia, now cited as by Israel as planning 9/11 and India, traded in for China as a "new bestest friend" under the bus.
America went under that bus long ago, Rosenberg, Lavon, Suez, USS Liberty, Beirut Marine Barracks, Pollard, AIPAC spy scandals and hundreds of unanswered questions about 9/11.
________________________________
STRANGE HEROES

Israel's odd collection of heroes is something strongly suppressed outside the country. One of Israel's biggest national heroes is Rudolf Abel, the Soviet masterspy imprisoned in the US but traded for U2 pilot Francis Gary Powers.
Born William Fisher, to a prominent British Zionist family, Abel trained in Russia and came to the US in 1946 as "Robert Goldfus."  There, working with Lona and Morris Cohen, couriers for Julius and Ethel Rosenberg, he passed nuclear secrets to Russia.
During the Bush administration, a largest and most devastating spy ring in American history was broken, involving the Israeli lobby group AIPAC/ADL and key members of the Bush administration, Douglas Feith and Paul Wolfowitz.
Only Steve Rosen and Keith Weissman of AIPAC were allowed to be arrested and were later released though no one knows why.
High-ranking members of the Bush administration were never brought in at orders of Attorney General John Ashcroft.  Only Larry Franklin, acting as courier between the National Security Council and AIPAC/ADL was convicted.
In the end, the FBI files were destroyed, the agents involved in the investigation transferred out and the AIPAC "cell" was allowed to continue, now fully covered and "above the law."
The fate of most FBI witnesses is unknown.  One, Gwyneth Todd, assistant to then NSC Director Condoleezza Rice, narrowly escaped assassination by Bush operatives and is living under protection in Australia, married to a defense official there.
Others were imprisoned, put in mental hospitals or have simply "disappeared."
USS Liberty
One strange set of heroes are the pilots who flew sorties against the unarmed US naval ship, USS Liberty, back in 1967.  197 of 279 crew members were killed or wounded when Israel claimed it mistook the American intelligence ship, then in international waters, for an Egyptian livestock barge.
Israel still displays a strafed life raft from the Liberty in a museum in Tel Aviv.
_________________________________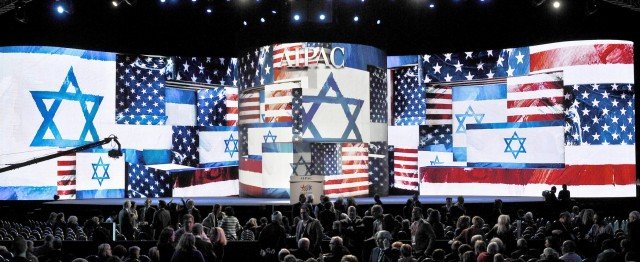 STRANGE FRIENDSHIP
Publicly, the huge rift between the United States and Israel doesn't exist.  Recently, AIPAC funded extremist members of the Tea Party fringe in congress to begin impeachment proceedings against President Obama for his "betrayal of Israel."
Any impeachment trial is held, not in the Israeli controlled House of Representatives, but the US Senate where President Obama controls a comfortable majority.
Israeli actions were clearly meant to humiliate congress and weaken the prestige of the United States as Israel is now clearly "joined at the hip" with China, their economic partner in Afghanistan, the Caspian Basin and across Africa.
However, when looked at in a historical perspective, weakening the United States on behalf of predatory totalitarian regimes has been "true north" for Israel, a direction they return to repeatedly.
When President Bush agreed to destroy Iraq, Iran and Afghanistan (along with four other nations) on behalf of Israel, they had met a partner they could trust.
Clearly, efforts to support AIPAC spying efforts on behalf of Russia and China showed how far Americans would go to betray their own nation on behalf of, as with Bush, Cheney and Ashcroft, their dedication to what they believed to be "biblical prophecy."
With others, like Pollard, it has been the lure of communism or personal financial gain.  With Breveik, would anyone ever know?
________________________________
Gordon Duff posted articles on VT from 2008 to 2022. He is a Marine combat veteran of the Vietnam War. A disabled veteran, he worked on veterans and POW issues for decades.
Gordon is an accredited diplomat and is generally accepted as one of the top global intelligence specialists. He manages the world's largest private intelligence organization and regularly consults with governments challenged by security issues.
Duff has traveled extensively, is published around the world, and is a regular guest on TV and radio in more than "several" countries. He is also a trained chef, wine enthusiast, avid motorcyclist, and gunsmith specializing in historical weapons and restoration. Business experience and interests are in energy and defense technology.
ATTENTION READERS
We See The World From All Sides and Want YOU To Be Fully Informed
In fact, intentional disinformation is a disgraceful scourge in media today. So to assuage any possible errant incorrect information posted herein, we strongly encourage you to seek corroboration from other non-VT sources before forming an educated opinion.
About VT
-
Policies & Disclosures
-
Comment Policy
Due to the nature of uncensored content posted by VT's fully independent international writers, VT cannot guarantee absolute validity. All content is owned by the author exclusively. Expressed opinions are NOT necessarily the views of VT, other authors, affiliates, advertisers, sponsors, partners, or technicians. Some content may be satirical in nature. All images are the full responsibility of the article author and NOT VT.