There is a great mystery afoot across our country.
According to unofficial sources its cover name is geo-engineering, and it is said to be a way of reducing global warming. But to a growing number of investigators it is blatant genocide, which could mean death to you, me, and those we love.
Its more common name is chemtrails, short for chemical trails sprayed into the atmosphere by high-flying jumbo jets. This means death to much of our plant, animal, and sea life.
Still, many people are unaware of the chemtrail phenomenon, even though dark elements of our intelligence forces have filled our skies from coast to coast for decades with deadly chemicals.
How can we expect the majority of our citizens to understand the complicated machinations of the New World Order, which are cleverly hidden within the left/right paradigm, when most of us have not even noticed the aerosoled toxins that have been turning our blue skies into a murky haze?
Without the need to be able to read or write, the evidence that the US federal government is our enemy is right before our eyes.
And the controlled media? When have you ever heard any mention of chemtrails in the mainstream media?
When were chemtrails discussed in any of the presidential debates? When has the New York Times ("All the News That's Fit to Print") used the word chemtrails except to belittle those who have tried to sound the chemtrail alarm?
These fiendish aerosol weapons against mankind go largely unnoticed by the general public and all but unreported by the corporate media.
This obvious blackout has gone on for decades in spite of the fact that daily, weekly, monthly, and yearly tangible proof has been poured onto our heads telling us we have been and are being controlled by a sinister force.
But successfully sounding the clarion alarm about chemtrails in a much more convincing and entertaining manner than my above rant is an amazing new novel by fellow writer, Cara St. Louis-Farrelly, titled The Sun Thief.
While set as a novel, this basically true story is one of the best-written, most important narratives of this age or any other. Ms. St. Louis-Farrelly is a truly masterful writer, a true humanitarian, and a gift to us all.
In the genre of books called faction (fictional books with plots rooted in facts), The Sun Thief stands tall, as does Ms. Cara St. Louis-Farrelly. Her contribution to the thriller genre is only surpassed by the importance of her message – we are all under constant, deadly attack by our elected and appointed governmental officials.
What you will find in The Sun Thief are empowering truths.
But, can we handle the truth?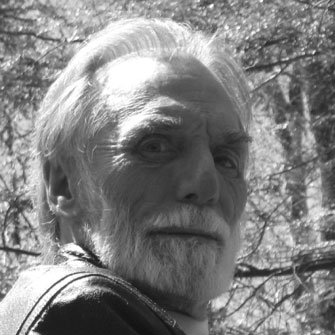 Former Hollywood producer of live stage shows that featured various movie and TV stars. In Los Angeles for almost a quarter of a century, Jack had a front-row seat in observing the disintegration of the foundations of American society before he retreated to the woods of New Hampshire.
A graduate of the University of Florida, where he studied economics, Jack was also a running back on the Gator scout team, a member of the ATO social fraternity, Cadet Commander of the school's ROTC unit, and president of the military honorary society, Scabbard, and Blade.
After serving honorably in the US Army, where Jack earned his paratrooper wings, he began to see the folly and crimes attendant to the unilateral wars of American aggression. It was then that Jack embarked on a spiritual path; one he has walked for over 40 years. Content with his sylvan seclusion, Jack began writing of how to spot media propaganda; something he meant to be his legacy to his three grown children.
Today, however, Jack invites all others to read his non-partisan observations of national and international events. According to Jack… Those of us stuck deeply into the engineered left-right paradigm have no desire to be objective, and are thus blinded to all truth that does not reinforce biased opinions.
Remedial work in geo-politics will not open the minds of such people, as they are badly in need of spiritual remedies; nevertheless, facts are facts, and some are available to truth-seekers, the subject matter of my writings."
ATTENTION READERS
We See The World From All Sides and Want YOU To Be Fully Informed
In fact, intentional disinformation is a disgraceful scourge in media today. So to assuage any possible errant incorrect information posted herein, we strongly encourage you to seek corroboration from other non-VT sources before forming an educated opinion.
About VT
-
Policies & Disclosures
-
Comment Policy
Due to the nature of uncensored content posted by VT's fully independent international writers, VT cannot guarantee absolute validity. All content is owned by the author exclusively. Expressed opinions are NOT necessarily the views of VT, other authors, affiliates, advertisers, sponsors, partners, or technicians. Some content may be satirical in nature. All images are the full responsibility of the article author and NOT VT.