Editor's Note: We first ran this back in March of 2013. I knew this was a good piece, not because it was a new story…it was not.
The pretend-a-jew issue, in regards to the bloodline hoax, and the fraudulent claim that "God gave us the land", had been exposed for quite a while, and of course, ignored by mass media.
But we had an Israeli geneticist at John Hopkins who chose to be true to his profession and his science and debunked the myth in a manner that could be used as expert testimony in court. Such days do not grow on trees, although we have a good number of them over a year here at VT.
But hearing this done in a Snordster reading gave me goosebumps the first time I heard it, not having known he had done an earlier one. What had happened is what we call 'leveraging' in the media business, where a different kind of delivery of exactly the same words can attract a whole new batch of readers, which it did.
Our articles get copied a lot around the planet onto other websites and blogs, so our readership count here is just a fraction of the total for the ones that take off. The only way we have to gauge how much is to track the Google count on the article title as you get an exact count of how many places it has shown up worldwide.
This posting on VT of Snorster's reading was up to 70,000 Google hits in about two weeks, a hell of a surprise, and once we were glad to have followed the numbers on. It showed us that even though the mainstream media ignored it, the Internet did not, and many of those we wanted to be aware of it, was. That is how we often measure our success. Did 'the target' get the message.
So on this Saturday night, we will salute Patrick Willis and the niche artistry that he has carved out for himself, and with much gratitude from those of us who he has honored with his dramatic readings. His work will last forever, and our work will also, thanks for his extra boost. Thanks, Patrick. And thanks to all the readers who spread it around…Jim W. Dean
---
First published on  March 5,  2013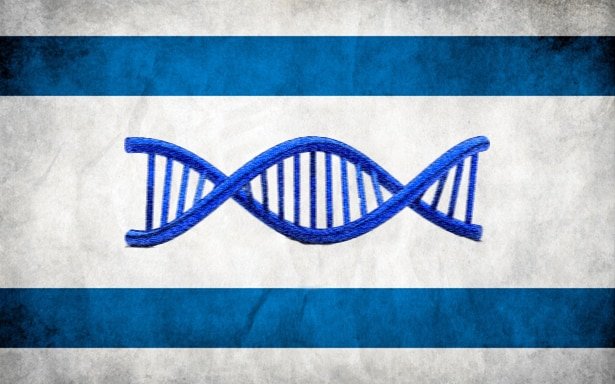 A New Genome Study Destroys Zionist Claims to Palestine
by Jim W. Dean, VT Editor with Snordster
My Jewish genome piece based on Dr. Eran Elhaik's new study released in December 2012, seems to have gotten some wind back into the story's sails.
The report got internet distribution internationally on websites and blogs interested in the field, but virtually no American corporate media coverage. Surprise, surprise.
Although this debate will ongoing for years to come we here at VT saw a tipping point is reached.
First, we knew that Intel agencies the world over invest significant resources in all founding myths which they feel gives them some emotional leverage control buttons to use when they wish.
For anyone out there angry at hearing about that, welcome to the real world. It's been going on forever.
As I mentioned in my article I had a personal interest in this story as I was always amazed at how easily the world swallowed the story about a bunch of communist atheist Jews shooting their way into the Holy Land under the moral cover of 'God gave us the Land'.
Remember now that the holocaust had not morphed yet in the new pseudo-religion for secular Jew, which will take a separate article to cover.
Militant Zionism has always planned to cleanse the Arabs out of the Land and try to pull most of the Diaspora Jews there to populate a future superpower. When the ink was not dry on Israel's birth certificate the Zios were launching their WMD programs.
A psyops was needed not only to hustle money out of the Diaspora and entice them into immigrating, but they also wanted to provide a smokescreen for all the nasty things they were going to be doing. 'Coming back to the homeland' became the founding smokescreen.
We did our usual double pump with an initial run on Press TV and another a few days later on VT. On Press TV the story started slow but picked up steam by day two. The Google count title stats on day one were 800 … 11,800 on day two, and today were 14,000 on the Press TV version and 7900 on VT, not too bad for a story on a new genetic study.
Of course, we suspected the doctor did not want to wade into the geopolitical swamp, but we were only too happy to do that.
It was time, and he gave us some good openings, particularly his accusing past researcher of rigging their science. This dovetailed perfectly with what we knew had been going on behind the scenes.
But the purpose of this piece today is to highlight that we, VT, did not and cannot do this alone. We can trigger a bigger look at a story but it has to be picked up and carried by others to have any game-changing impact.
Snordster quickly made this dramatic reading Youtube video of my original article. It picked up 3000 views and we have it on Gordon's YouTube channel now.
This is a classic example where with some coordination we can leverage each other's work to get a one and one equals five or even ten impacts out of it.
Dr. Elhait added to previous studies, I found the story in late February, Press TV and VT both posted, we got 20,000 cross-postings around the Net including this great video reading from Snordster… and we have you our readers. That's a good day.
Again, we thank you all, and as much as I hate to quote Hillary… "It does take a village!"

Jim W. Dean was an active editor on VT from 2010-2022.  He was involved in operations, development, and writing, plus an active schedule of TV and radio interviews.
ATTENTION READERS
Due to the nature of independent content, VT cannot guarantee content validity.
We ask you to
Read Our Content Policy
so a clear comprehension of VT's independent non-censored media is understood and given its proper place in the world of news, opinion and media.
All content is owned by author exclusively. Expressed opinions are NOT necessarily the views of VT, other authors, affiliates, advertisers, sponsors, partners or technicians. Some content may be satirical in nature. All images within are full responsibility of author and NOT VT.
About VT
-
Read Full Policy Notice
-
Comment Policy