Are 'Cockroaches' Running Washington War Politics?
[ Editors Note:  Dear readers, It is always a pleasure to bring you another William Engdahl piece because they are 'old school' journalism, the kind of stories we see much of corporate media shying away from these days. The cockroaches nickname has multiple analogies, including one that Bill does not mention, like the way they are multiplying in DC, like…you know.

And then there is the growning concern in the Intel and military communities as to who are these people really working for. Don't waste your time asking. They only give you the front cover. The term shadow government is not a cute hype term. It really exists, and has for a long time. For the Bush crowd, that was all they ever served.


With so many of these shadowy groups buzzing around the halls of power, one could wonder if maybe something has died…like maybe 'government of the people and for the people'? Has that become an insiders joke, too? I'm not laughing. How about you? … Jim W. Dean ]
 ________________________________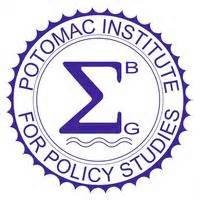 The title might seem facetious but it is anything but. There is a network of US Congressmen, retired military, CIA and other spooks, military industry lobbyists and select media that meet privately on a regular basis to map out policy initiatives.
They call their group the Cockroaches.
I did a recent article on who is behind the Caucasus suicide bombings linked to Doku Umarov, the self-proclaimed unrecognized Emir of the North Caucasus,  Emir des russischen nördlichen Kaukasus, Übt Netanjahu mit den Bombenanschlägen von Wolgograd Rache an Putin?
In it I reported on evidence that a little-known Washington think-tank was reportedly directing the terror bombings of the North Caucasus "Emir."[1] The think-tank is called, according to these reports, the Potomac Institute for Policy Studies.
 _______________________________
The Cockroaches
Further research into the little-known Potomac Institute has uncovered a major find. As noted earlier, the Potomac group is reportedly tied to the powerful Washington Israeli Likud lobby linked to Netanyahu as well as to Saudi Arabian intelligence chief, Prince Bandar, nicknamed "Bandar Bush" for his close ties to the Bush family when he was Washington Ambassador.
Now it turns out that a former senior Bush official runs a very secretive and very, very powerful group from his post at the Potomac Institute.
The group calls itself The Cockroaches. They chose the name deliberately as it is said that cockroaches are one of the few living creatures that would survive an atomic blast. They see themselves as a kind of permanent institution surviving changes in administration whether Republican or Democrat.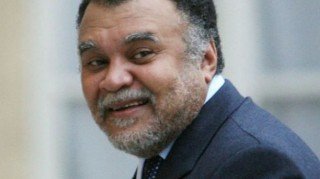 In fact, it seems they are a kind of "deep state" network whose loyalties seem to be far removed to that of America's true interests.[2]
Several hundred current and former defense and intelligence officials, private-sector contracting firms, lobbyists, Congressional staffers and Members of Congress meet every two months for an off-the-record private dinner that is organized by….The Potomac Institute.
It seems incongruent for a think-tank doing global studies to be organizing private dinners until we learn that the head of the Cockroach operation is Michael Swetnam, who worked in the White House in the George H.W. Bush senior's administration. Swetnam is also Chairman and CEO of the "non-profit" Potomac Institute which he founded. [3]
The website of the Institute notes that, "From 1990 to 1992, Mr. Swetnam served as a Special Consultant to President Bush's Foreign Intelligence Advisory Board (PFIAB) where he provided expert advice on Intelligence Community issues…" [4]
The PFIAB is one of the most important advisory groups to the President on defense and intelligence policy. Not to forget that Bush senior was Director of the CIA in the 1970's. Various researchers believe that Bush inserted a specific network of his CIA "Old Boys" into government during his presidency that changed the face of US foreign and domestic policy. And not for the better.
Swetnam, formerly with the CIA, is in a critical position within Washington in terms of defense and terrorism. He serves on the United States Senate Special Select Committee on Intelligence. And he previously was a member of the Defense Science Board Task Force on Combating Terrorism and on the Defense Science Board Task force on Intelligence.[5]
The Potomac Institute only once mentions the Cockroaches on their website even though they run it:
On February 11, 2009, the Potomac Institute for Policy Studies hosted a special private dinner event in D.C. featuring General James E. Cartwright, Vice Chairman of the Joint Chiefs of Staff, as the keynote speaker. General Cartwright, who is a member of the Joint Chiefs of Staff and the Nation's second highest ranking military officer, addressed the audience of about 150 guests about the importance of cyber security to our national security efforts. This event was one of six that the Potomac Institute hosts during the year as part of the "Cockroaches" dinner event series for invited guests from the defense and intelligence communities."  [6]
Yet Swetnam and the Institute run the Cockroaches group. And they are highly secretive — the events are not advertised, all meetings are off-the-record and nobody is willing to discuss their involvement with the group. [7]
One Cockroach who was willing to vaguely comment on the group, Congressman  Dutch Ruppersberger, chairman of the Intelligence Subcommittee on Technical and Tactical Intelligence, tried to paint an innocent picture.
He told a Washington magazine, Roll Call, that the group gave "the opportunity for a lot of these people in the intelligence community who might have worked in agencies or now are working for the private sector or whatever to see each other, to come together and communicate in a quasi-social atmosphere." [8]
______________________________
Head of National Intelligence is Cockroach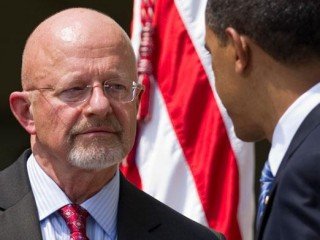 According to Roll Call, one Cockroach member is James R. Clapper. Clapper happens to also be currently the Director of National Intelligence. He was previously Under Secretary of Defense for Intelligence and director of the Defense Intelligence Agency (DIA) from 1992 until 1995 under Clinton.
Clapper also has a quite seedy record. He was accused of perjury for telling a Congressional committee that the NSA does not collect any type of data at all on millions or hundreds of millions of Americans.
And after the 2003 Iraq invasion when the Bush Administration insisted that Saddam Hussein's Iraq was building threatening Weapons of Mass Destruction that required the US invasion, Clapper, then head of the National Geospatial-Intelligence Agency, tried to lie away the lack of any WMD.
He claimed to the media that the Iraqi weapons materials were "unquestionably" shipped out of Iraq to Syria and other countries just before the American invasion. It was a "personal assessment" which Clapper's own agency head at the time, David Burpee, "could not provide further evidence to support." [9]
More recently, the US intelligence chief tried to whitewash the Egyptian Muslim Brotherhood who were forced out of office and banned last year by the military for trying to establish an Islamic theocracy. At the time Clapper told Congress, "The term 'Muslim Brotherhood' … is an umbrella term for a variety of movements, in the case of Egypt, a very heterogeneous group, largely secular, which has eschewed violence…"
He further claimed the Brotherhood, the mother of Al Qaeda and virtually all radical Salafist Jihad groups including Al Qaeda and the Afghan Mujahideen, "pursued social ends" and a "betterment of the political order," as he tried to downplay its religious underpinnings.[10]
It would be useful to lift the huge rock that hides these Cockroaches and learn more about what they really intend.
Editing:  Jim W. Dean
Endnotes:
---
ATTENTION READERS
Due to the nature of independent content, VT cannot guarantee content validity.
We ask you to
Read Our Content Policy
so a clear comprehension of VT's independent non-censored media is understood and given its proper place in the world of news, opinion and media.
All content is owned by author exclusively. Expressed opinions are NOT necessarily the views of VT, other authors, affiliates, advertisers, sponsors, partners or technicians. Some content may be satirical in nature. All images within are full responsibility of author and NOT VT.
About VT
-
Read Full Policy Notice
-
Comment Policy