Kerry and the State Department are overreacting to the expected rush of countries and companies to do business in Iran
America the sanctions bully seems to want to go down swinging. Kerry  incredibly wants to fight for a tool that has made the US reviled over much of the world, and for no gain whatsoever.
The Iran bomb hoax is now out in the open, so the US is historically stained with having been pushing for an attack way back with Bush crowd, purely because they just wanted to do it.
They were on some kind of megalomaniac 21rst century ego trip.
They have down played the 'military option is on the table'… to 'all options'…like that is going to scare Iran into giving up any of its peaceful nuclear activities or suffer a possible attack, or new sanctions.
The world, now that it knows of the threat scam, I don't think will go along with the old sanctions, and they are sending that message with every plane load of dignitaries and businessmen going to Tehran. Another hint is some of the countries publicly saying they want an agreement completed in six months, not a yea, which is the dead line.
Iran is playing rope-a-dope as the State Dept people do their pitiful dance around the interim agreement terms, some of it just childish, like claiming they had dismantled some of Iran's program, when they have just flicked the power switch off and held up some projects.
And claims of the sanctions having  brought Iran to the negotiatint table are a cheap fabrication. They were always willing to negotiate, but not to grovel by agreeing to things no one else in the NPT had been asked to do.
As the US tries to snatch victory for a failed and dishonest foreign policy at the negotiating table, it will continue its bullying and keep getting the negative reaction that will bring from everywhere but Israel.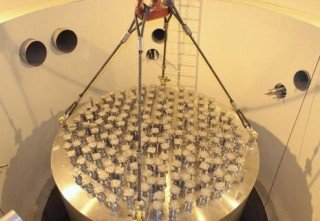 This stupid threatening the Euro countries, all desperately needing any export trade, jobs and earnings they can get…with punishment for breaking the US sanctions rules, is a sign of a declining power in terms of respect.
Rather than accept responsibility for their failed policies they are trying to divert public attention off onto the 'furriners' who want to cheat on the sanctions. The sanctions themselves were 'cheating'. The Iran nuclear bomb hoax was 'cheating'. Give me a break!!

What can I say…was it poor staff work? Do they fire the smart ones and only keep the fanny kissers? For some strange reason they don't seem to want to hire me. I wonder why?
___________________________
– 
First aired February 6, 2014

  –

An American political analyst says it is "ridiculous" that the US has threatened France with sanctions over the country's possible business ties to Iran.
On Tuesday, a group of French businesspeople met with top Iranian trade officials. The French delegation's visit to Iran came after major world powers reached an interim agreement with Iran on Nov. 24 to offer Tehran modest sanctions relief in return for Iran taking steps to limit its uranium enrichment activities. The deal called for negotiation of a full agreement within a year.
"It's very interesting to see the steady stream of countries' foreign ministers plus businesses heading to Iran filling up the Tehran hotels trying to get in line for all of the business that everyone's anticipating with Iran opening up to the West," said Jim W. Dean, managing editor at Veterans Today, in a phone interview with Press TV on Thursday.
However, US officials were quick to warn France against any possible business relationships with Iran and Secretary of State John Kerry called his French counterpart, Laurent Fabius, to express concerns over the business delegation's visit.
In an interview with CNN television on Wednesday, Kerry said that the French were put "on notice" that "they will be sanctioned if they do" business with Iran.
Dean told Press TV that "this ridiculous thing of using sanctions" is a tool that Washington employs in its "economic wars against the rest of the world."
Author Details
Jim W. Dean is Managing Editor of Veterans Today involved in operations, development, and writing, plus an active schedule of TV and radio interviews. He broke into television work doing Atlanta Public TV programs for variety of American heritage, historical,military, veterans and Intel topics and organizations since 2000. Jim's only film appearance was in the PBS Looking for Lincoln documentary with Prof. Henry Lewis Gates, and he has guest lectured at the Army Command and General Staff School at Fort Gordon, GA.
He is working to find time now to database his extensive video archive of Americana and interviews filmed during his public TV days so individual topic segments can be key word searched to quickly use in future multi-media projects.
Read Full Complete Bio >>>
Jim's Latest Posts
ATTENTION READERS
Due to the nature of independent content, VT cannot guarantee content validity.
We ask you to
Read Our Content Policy
so a clear comprehension of VT's independent non-censored media is understood and given its proper place in the world of news, opinion and media.
All content is owned by author exclusively. Expressed opinions are NOT necessarily the views of VT, other authors, affiliates, advertisers, sponsors, partners or technicians. Some content may be satirical in nature. All images within are full responsibility of author and NOT VT.
About VT
-
Read Full Policy Notice
-
Comment Policy