"NUI Galway Students' Union actively supports the campaign of Boycott, Divestment and Sanctions against the State of Israel."
…from the Jewish Telegraph Agency, the Times of Israel, and the NUI Galway Students Union

Zios can be very scary neighbors, like Ukranian mobsters

[ Editor's Note: Each week we continue getting closer and closer to moving past the limitations of the BDS boycott strategy.

It has been a good starting point because it was an easy one, but it is not a killer for Israel. Important businesses can be moved back over into Israel proper and pick up where they left off, albeit with lower profit margins.

None of the BDS organizers, who have been infiltrated to make sure their efforts remain on the limited West Bank issue, understand that this is not the wooden stake that needs to be driven into the heart of militant Zionism, the unfairness to the Palestinians on the West Bank.

It is that militant Zionism is a national security threat to all of the rest of us. It is not a 'social, cultural, or political issue…but that the Hebrew Klansmen are on the attack everywhere they can be with a list of internationally recognized crimes, including terrorism, crimes against humanity, and nuclear proliferation.

The historical 'remedies' for that activity have been quite harsh, and we have past examples. On the hard end has been attacking and destroying an enemy's ability to launch attacks. Another is confiscation of all assets that resulted from illegal activity. So for example, that means all Palestinians lands held by the Israeli government are seizeable reparations assets.

Israel – the poster child example of a rogue nation

Now you know why BDS people never go near this stuff with a ten foot pole.

And all those who have supported the Zios knowing of their ongoing crimes, they also have aided and abetted exposure. Sure, the governments have some immunity, but entities like the phony 501(c)3's and the Christian Zionists technically do not.

Until we put these cards on the table we will be only skirmishing with the devil. In any deal that governments make, the Zios are going to have immunity for past infractions built into an eventual settlement.

That is why we need to get these irons in the fire now so their Congressional lackeys will not pass legislation to protect them from taking the major hits that are needed. So let us start today…by at least talking about raising the stakes… Jim W. Dean ]
_________________________________
– 
First published March 9,  3014

  –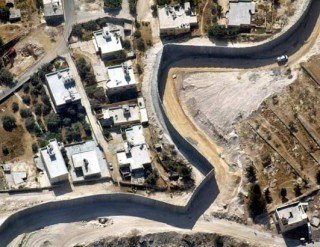 The student body's decision makes it the first Irish academics union to support BDS.
A motion supporting a blanket boycott of Israel was passed by students of the National University of Ireland on Thursday .
The referendum results at the NUI Galway Students Union make it the first student body in Ireland to endorse the Boycott, Divestment and Sanctions, or BDS, campaign against Israel, according to the local news site galwaybayfm.ie.
A number of student societies submitted the motion, which is nonbinding on the university.
Out of 3,013 valid votes of students who participated in the referendum on Israel, 1,954 — or 64 percent — voted in favor of boycotting Israel, the voting committee announced Friday.
Students were asked to answer with "yes" or "no" to express their support or disapproval of the assertion that, "NUI Galway Students' Union actively supports the campaign of Boycott, Divestment and Sanctions against the State of Israel."
In April, the Teachers' Union of Ireland became the first educational trade union in Europe to adopt a boycott of Israeli academia. Last month, the Young Men and Women's Christian Association in Norway aligned itself with the BDS movement.
Editing:  Jim W. Dean
 ______________________________
Author Details
Jim W. Dean is Managing Editor of Veterans Today involved in operations, development, and writing, plus an active schedule of TV and radio interviews. He broke into television work doing Atlanta Public TV programs for variety of American heritage, historical,military, veterans and Intel topics and organizations since 2000. Jim's only film appearance was in the PBS Looking for Lincoln documentary with Prof. Henry Lewis Gates, and he has guest lectured at the Army Command and General Staff School at Fort Gordon, GA.
He is working to find time now to database his extensive video archive of Americana and interviews filmed during his public TV days so individual topic segments can be key word searched to quickly use in future multi-media projects.
Read Full Complete Bio >>>
Jim's Latest Posts
ATTENTION READERS
Due to the nature of independent content, VT cannot guarantee content validity.
We ask you to
Read Our Content Policy
so a clear comprehension of VT's independent non-censored media is understood and given its proper place in the world of news, opinion and media.
All content is owned by author exclusively. Expressed opinions are NOT necessarily the views of VT, other authors, affiliates, advertisers, sponsors, partners or technicians. Some content may be satirical in nature. All images within are full responsibility of author and NOT VT.
About VT
-
Read Full Policy Notice
-
Comment Policy