The Crisis in Crimea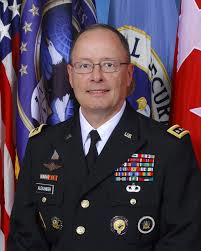 Back to the Ukraine and Crimea this week!  Crimea of course is no longer part of the Ukraine and is now safely back with Russia, in accordance with the freely expressed wishes of her people.
I have not forgotten the outrageous shoot-down of MH370 and report on the latest developments below.  For the benefit of my many new readers (!) this is an intelligence column on an intelligence website, so we keep matters under review. 
As new facts emerge an intelligence picture can change.  Not in this case however.  We report the facts here, and don't kowtow to Peking.  The mainstream media can kowtow all they like – the shooting down by the Chinese of a Boeing 777 in international airspace is just too big a story for them to handle.
As this is a topical website, my weekly column will often cover more than one topic.  Regular features include a classic movie review and comments on arrivals and departures of intelligence chiefs.  If there's space I like to respond to comments.
Don't be fooled by some of the more anti-semitic and abusive posts.  VT has some serious readers, including governments.  Of course we have readers who are idiots, but then so does the New York Times.  As VT is a US-based website and most of my readers are American, I use US spelling as a courtesy, although I am British and this column is written in England.
Big intelligence personnel news this week of course is the sad retirement of General Alexander from NSA.   He will be sorely missed.
____________________________
The Crimea
Congratulations to Russia on completing her annexation of the Crimea.  This is the best news in Eastern Europe since the fall of Berlin.  As I commented three weeks ago, Eurosceptics in Britain are cheering on the Russkies.
It's Russia v. Germany, i.e. Good Guys v. Bad Guys.  Nick 'von' Clegg, the EU-loving British Deputy Prime Minister, was taken aback during this week's excellent Sky News/LBC debate on British withdrawal from the EU, when that nice man Nigel Farage, leader of the United Kingdom Independence Party, backed Russia.
His precise words were that the "EU has blood on its hands" over its attempted absorption of the Ukraine.  It was always going to split the country in half.
The German and Ukrainian humiliation over Crimea has been total.  The Russians have booted out the Bad Guys almost without firing a shot.  I have not seen reports of a single Russian casualty, thank God.  As I have already commented it looks like Snowden has armed President Putin with a copy of that DNA report on Obama, giving the Kremlin a free hand against the Administration.  Tough!   I am aware that the very professional GRU and SVR also have ample bio-leverage against the Coalition Government in the UK.
They should also have details of undisclosed commission payments out of Tokyo (I gather Ben Fulford is aware) in respect of HS2 contracts.  Since the Kremlin are getting this, they do now!  This will give Moscow freedom of maneuver against the weak Coalition Government in the UK, which has been almost as completely humiliated over Crimea as the illegal regime in Kiev.
We British have long been waiting to see our pathetic and hated Coalition Government smacked about.  President Putin, Russia's greatest leader since Tsar Peter the Great, is a hero here.  He couldn't buy a round in a British pub.  The Russians haven't been this popular in England since Stalingrad.  The last person to look this good over events in the Crimea was Florence Nightingale.
The next Russian move is likely to be against the Eastern Ukraine.  Since Germany is highly unlikely to declare war, and the Ukrainians can't resist Russia on their own, I respectfully urge President Putin to annex the whole of the Eastern Ukraine.  There would be ample justification under international law, more than for the invasion of Panama at any rate.  Annexation would upset Kiev, annoy Brussels, irritate Cameron and enrage Obama.  Great!!
The biggest concern at the moment is the state of the ground.  I am hearing that soft ground has been reported west of Kiev, on the probable line of advance of the Byelorussian Army, whose support would be needed if the Ukrainians declared war, and between Kiev and the Russian frontier. 

The Byelorussian T-72s and the Russian T-90s, essentially an uprated T-72 with a new V-12 diesel engine, composite and reactive armour and improved fire control, weigh in at over 47 tons when loaded for bear.  It would be military madness to advance on Kiev, or take on the Ukrainian Army in the Eastern Ukraine, without main battle tank support.
Thankfully, Russia has smart generals as well as a smart leader.  They won't make their move until ground conditions are firm enough to support massed main battle tank maneuvers.  The 'Hun's' panzers will be staying in their bases.
As I predicted, military states of readiness in Eastern Europe are increasing.  Poland is quietly mobilizing, reportedly causing concern amongst Polish plumbers of military age in Britain.  They thought the EU was all about being handed British jobs on a platter, and child benefit.  Now they're worried that EU neo-imperialism is about to buy them into a shooting war.
My strategic analysis however is that Poland will not support the Ukraine militarily, even if the Ukraine declares war on Russian in response to a Russian move against the Eastern Ukraine.  Radek Sikorski, whom I once met at AEI, sympathizes with the EU, but the Polish Army are still smarting from the mass murder of the Polish General Staff on that Tu-154 at Smolensk, a topic covered by the way in Spyhunter.
I briefed in Polish Intelligence on that one.  My analysis was accepted, and rightly so.  The Polish Army would rather shoot Germans than Russians, and who can blame them?
____________________________
Update on MH-370
There are some very puzzled aviation and maritime experts out there, including poor old David Gallo at Woods Hole.  The boys have not been reading VT!  Quite rightly David Gallo has questioned the sudden move from the southern search area, where 'objects' were reported, on or about March 18th, 12 days after the shoot-down.
David, there is a reason for this: the objects were dropped out of the back of a C-5 or a C-17, which of course helps explain why they hadn't sunk since the 8th in the stormy seas. (Wreckage in stormy seas usually sinks pretty quickly).  INTELCOM is well aware that there is no IMINT of said objects before March 17th, basically because they weren't there.
This website, and my column, is being monitored by the Bad Guys in Peking.  Once I'd reported that the "objects" looked like bits off a 747 in a boneyard the game was up.  The French then dropped some new bits in a new search area, to the east.  After I reported that these had been dropped by the French the search area moved yet again, to the north.  Does anyone have a bit of ocean they want searched?
I guarantee that (1) the latest collection of airplane bits was not there last week and (2) they will be off a 777, hastily painted in red and white.  There have been reports of777s disappearing inside hangars all week.  Boeing must be doing a roaring trade in replacement 777 parts.  There aren't many, if any, 777s in boneyards, therefore the first collection of bits had to come off an older airplane.
The Pentagon dislike cover ups (yes, you read that correctly).  When they are ordered to do them by the White House they like to leave the odd clue.  They are the military, and the military don't lie, well not often anyway.  The Pentagon are very nice people.
The Chinese communists, in contrast, are ratbags, no offense intended, to whom lying and mass-murder come naturally.  Having appreciated the need for 777 bits they will almost certainly have raided their own fleet for a few, rushed them into the nearest paint shop and slapped on some Malaysian Airlines colors.  These will then have been flown in a cargo plane to somewhere near Jakarta and placed on board an airlifter for the PLA-Navy to find, unless the RAN get there first.
I have warned RAN HQ as a courtesy that they are being taken for a ride, and dropped a message round to Tony Abbott on a backchannel (hi Tony!) that the 777 was shot down.  I have no doubt there have been discussions at Pine Gap between ASD (the new name for DSD) and the NSA boys and girls, who I am sure will not be holding out on the satellite photos.
What we will not get is the real plane, bodies of the actual passengers, or real CVR or FDR data, although the Chinese might ask the French, who are the world's leading fakers of black boxes, for a couple of dodgy recordings, a la AF447, where the BEA should have won the Oscar that year for Special Effects.  It's always a good idea before dropping bits in the ocean to have a look at the underwater topography. The latest collection of bits, not entirely, I suspect, by chance, have been dropped over Broken Ridge.
Broken Ridge is a doozy of an underwater escarpment.  Nearby depths plunge to over 2,000 fathoms, providing a wonderful excuse for no black boxes, or no wreck site, as the case may be.  Sensibly, since the black boxes are with the mixed remains of MH-370 and a Chinese SAM on the floor of the South China Sea, someone is dragging their heels on getting the black box search kit on site.
Nobody's going to be doing much searching for black box pings until the batteries are nearly exhausted.  If the French (or the Chinese, who are good at reverse engineering) can knock up a couple of fake black boxes in time we will see a magical recovery, AF447 style. If not the underwater terrain and battery exhaustion will provide wonderful excuses for failure.
In the meantime no one is searching where the plane really went down. This is starting to get like Amelia Earhart, another topic covered in Spyhunter. I have the galley-proofs by the way, the Index has been completed and we are on track for publication before Easter.
___________________________
The Assassination of Christopher Story
I am most grateful to my distinguished VT colleague Ben Fulford in Tokyo. In order to try and drive a wedge between myself and him, and a nice prosecution witness called Neil in the malicious prosecution of me over Operation Vulcan, a DVD/COREA Group asset inside CIA tried to blame Christopher's murder on me!! Nice try guys, why not blame me for President Kennedy's assassination as well, or for that matter President Lincoln? Each would make about as much sense.
The DVD and COREA Group have been putting it about that I gave poor old Christopher a poisoned salmon sandwich in my local pub, which at the time happened to be the Watermead Inn, on Watermead, where I then lived. There are at least six problems with this egregious smear:
(1)   Christopher was poisoned in the US, at a time when I was in England.
(2)   Weaponized liver cancer is a German bio-weapon, not British.
(3)   Christopher and I never met in the Watermead Inn.  We actually met in his local, or he came to my home, or we RV'd on a steam train at Quainton Railway Centre, midway between us.
(4)   Thames Valley Police Special Branch, intentionally or not, facilitated Christopher's disgraceful assassination by driving a wedge between us.  We didn't meet at all in the last year of his life, sadly.
(5)   The Watermead Inn by 2009 had converted into a Thai restaurant.  They didn't actually do smoked salmon sandwiches.
(6)   It's bollocks.
The DVD jump over me all the time. I have to live with continual attacks upon my character and reputation, which are getting ever more desperate. If you hear anything adverse about me, apart from a suggestion that I have too great an inclination to hide my lights under a bushel, it is highly unlikely to be true!
If I am booked to do a media interview I can almost guarantee that there will be a silly phone-call, trying to get it cancelled. That's happened twice in the last two weeks.  Most journalists aren't smart enough to work out that if I am worth powder and shot then I am likely to be worth interviewing.
___________________________
General Keith Alexander
It's a great shame to see Keith Alexander go. With respect, he has been an outstanding Director at NSA. It was a scheduled retirement, and the general had reached retirement age, but a man as patriotic and as good at his job as he would I am sure have wanted to stay on. That was never likely with the NSA-bashing, anti-American Obama Administration.
I am hearing good things about his likely successor, Vice-Admiral Rogers, but he will have big shoes to fill. If you're a new reader and have been told that I am a conspiracy theorist (another smear!) forget it. You won't get any criticism of the NSA from me. They do wonderful work, on far too meagre a budget.
____________________________
James Schlesinger
Another sad departure this week, this time to headquarters, is that of Jim Schlesinger. He was not perhaps an outstanding DCI – CIA lost far too many good people under his reign for that – but he had a fine mind. His reputation for intellectual arrogance was undeserved. He just didn't tolerate fools gladly (this can be a problem if you have to deal with Congress) and why should he have done?
If you tolerate fools you just encourage them. Jim had sound opinions on man-made global warming and was a great support to a late friend of mine, Vice-Admiral Sir Louis Le Bailly, who was his opposite number at Defence Intelligence in London. Jim was good people. May he rest in peace.
___________________________
This Week's Classic Movie  – The Bridge at Remagen
Made in 1969, this is a great war movie, with a fine cast led by George Segal and Robert Vaughn. Vaughn plays a German major, very well, indeed so well he could have got an Oscar. He is one of my favorite actors. Shot on location in Czechoslovakia (they actually had to bail out in a hurry when the Soviets, at the urging of the DVD, invaded), it's a true story, of the 9th Armored's famous capture of the last bridge standing over the Rhine, once the brass had decided that they wanted the bridge intact.
[youtube D94sC5mJHEY]
There are two important tactical lessons, along with the correct answer when asked by a Wehrmacht major whether you believe that Panzer reinforcements really are on their way (the correct answer is "Ja, Herr Major").
If your number 2 says the going is too easy and you are advancing too fast, stop and do some reconnaissance.  Guaranteed there will be a couple of 'Krauts' with a Panzerfaust in the farmhouse just ahead.  Secondly, never try and blow a bridge with cheap industrial explosives.  Always use the high-performance military stuff.
Editing: Jim W. Dean and Erica P. Wissinger
____________________________
Michael Shrimpton was a barrister from his call to the Bar in London in 1983 until being disbarred in 2019 over a fraudulently obtained conviction. He is a specialist in National Security and Constitutional Law, Strategic Intelligence, and Counter-terrorism. He is a former Adjunct Professor of Intelligence Studies at the American Military University.
ATTENTION READERS
We See The World From All Sides and Want YOU To Be Fully Informed
In fact, intentional disinformation is a disgraceful scourge in media today. So to assuage any possible errant incorrect information posted herein, we strongly encourage you to seek corroboration from other non-VT sources before forming educated opinion. In addition, to get a clear comprehension of VT's independent non-censored media, please read our
Policies and Disclosures
.
Due to the nature of uncensored content posted by VT's fully independent international writers, VT cannot guarantee absolute validity. All content is owned by the author exclusively. Expressed opinions are NOT necessarily the views of VT, other authors, affiliates, advertisers, sponsors, partners, or technicians. Some content may be satirical in nature. All images are the full responsibility of the article author and NOT VT.
About VT
-
Comment Policy