The seven golden domes of St. Petersburg

[ Editors note:  Brother Ferris gives us another silver bullet piece on Erdogan versus everyone else in the world outside his political party.

Being caught with his hand in the cookie jar comes as no surprise. Not stealing would surprise us. In fact, who would believe it?

The leadership of most countries is populated with successful thieves, almost seeming to be  prerequisite for the job.

One of my major writing themes for this year is the pitiful state of modern leadership, not so much for the stupidity aspect, but for their casual attitude regarding systemic corruption.

Rather than viewing it for the national security threat that it is, they view it as a way of enhancing their power, a permanent source of funding in return for obstruction of justice when needed to protect their friends' criminal operations.

That folks…is serious power, particularly when your friends are big multinational corporations, or entire industries.

The stories we could tell you about these you folks would not even believe. And there would really be no point in telling you as there is nothing that can be done about it where there is a rigged court system, which fortunately is not everywhere, but mostly.

The caveat I would add there is rigged in terms of things the 'big boys' would be concerned about. For you and I such flexibility does not exist. 'Normal prosecutions' are the smokescreen behind which all the free passes are handed out, and charged for accordingly… Jim W. Dean ]
________________________________
Turkey's Prime Minister, Recep Tayyip Erdogan, has just banned Twitter from Turkey because it was revealing too much about corruption in his government prior to an important local election.
Erdogan has done this on his own initiative, without following any parliamentary or even executive procedure – and has offended many Turks by doing so, including the people closest to the government, whom you might think had the most to lose. But maybe he had better reasons for doing this than is generally imagined.
Twitter is a pretty powerful mover of people when used illicitly, as part of a media war or to stir a revolution. The West has successfully used it to spread misinformation which sparked unrest in Libya, Egypt, Syria, etc.
It is not hard to understand a government wanting to block it to protect their country from being subjected to the same sort of problems. If you are unpopular, and this can be used against you by outside powers who do not really care whether you are popular or not, but only whether you are compliant, this is a genuine threat.
However banning freedom of speech, which is effectively what Erdogan has done, it more likely to give external powers a stick to beat Turkey with than deter any potential unrest, making it rather more likely that destabilisation from without will occur.

Erdogan must actually know that, and must also know that Turkey's increasingly democratic image has been the fundamental driver of its impressive recent economic growth. Turkey has done what the world wanted, gained from that and is now openly challenging the world. So what is really going on?
________________________
Where Turkey's Principles Lead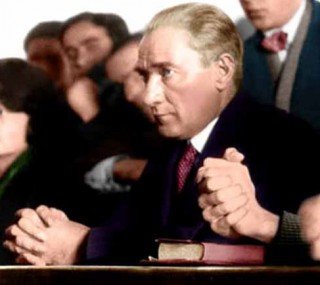 The Republic of Turkey was founded by Kemal Ataturk as a modern, secular state which would have entirely different values to that of the dismembered and discredited Ottoman Empire.
Turkey has always been very strident in the promotion and defence of these values, often in a way Western democracies find surprising.
For example, in the late 1980s TIME Magazine asked readers to vote (by post) for the greatest man of the 20th century. It then publicly complained that the Turkish government was trying to rig the poll by sending in millions of votes, under different names, for Ataturk.
Similarly, the Patriarchate of Constantinople, first in honor among the local churches which make up the Orthodox Church, does not even attempt to keep its headquarters decently clean – not to avoid arousing Turkish xenophobia, as is often stated, but because the whole idea of a religious organization representing an identifiable population, whether Christian or even Moslem, is contrary to the principles of secular Turkey.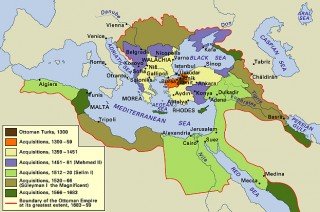 However the ruling Justice and Development Party (AKP) has made it its mission to trash the fundamental principles of the Turkish State.
Erdogan is openly campaigning on the basis that he is the true heir of the last Ottoman Sultan – Mehmet VI, one of the least popular of all Sultans, who was overthrown for signing away huge chunks of the Empire to the allies after World War I. The very man, and system, the modern Turkish state was founded to sweep away forever.
Even the popular Sultans are associated in Turkish state propaganda with excess, incompetence, cronyism and corruption. Above all however they are associated with repression.
Adversarial politics is expected in Turkey, and during the days of Demirel and Ecevit in the 1970s, there was an unwritten rule that Turkish politicians would never shake hands in public, for fear of being regarded as traitors by their supporters. There have also been several military governments, largely the product of the failure of the adversarial system.
A democratic government banning freedom of speech may be seen as another matter. Turkey associates its fundamental political principle, secularism, with modernisation and freedom.
Banning its people from using modern social media is an obvious restriction on their freedom, and will be seen as a conscious attempt to drag Turkey back to the age when the Sultan, religious as well as secular ruler of what is still an observant Moslem country, automatically knew best.
Indeed, Erdogan and the AKP are in fact saying in their campaign that he does know best, and that is the greatest guarantee of modernisation and freedom. What he is not saying however, letting people work out his meaning for themselves, is that he is not referring to the modernism and freedom of 1922, when the Sultanate was abolished.
Erdogan is referring to HIS modernism and HIS freedom – his new, modern status as a leading regional statesman who no longer has to depend on the US, and the freedom of action this status gives Turkey.
This is what Erdogan is defending, as he doubtless feels that it is a good thing. He does this by refusing to draw a distinction between this new conception of modernisation and freedom and the one Turks have grown up with.
The message is that the principles of the Ataturk state are so fine that they have produced Erdogan … and that these principles were not fully developed before, but are now.
He is not entirely mistaken, either, to imply that if people disagree it is they, rather than he, who are really contradicting the cherished principles of the state. Modernisation and freedom were never supposed to be ends in themselves. Dubcek's Czechoslovakia abolished that staple of all socialist states, censorship, because it maintained that socialism had been achieved, so there was no need to protect people by means of censorship.
If Ataturk's vision has also been fulfilled, Erdogan can equally claim that it has now moved beyond being a hostage to the outside influence he associates with Twitter.
________________________
Freedom of Speech?
That this is the reason for the ban is clear to all those who try to circumvent it. Those who try to log on to Twitter are redirected to a statement by Turkey's telecommunications regulator which states that "protective measures" against the website have been imposed by a court order.
"We came to [the] conclusion that in order to relieve our citizens, there is no way left beyond blocking Twitter, which disregards court orders and, does not obey the rule of law," the statement said. "Our Prime Minister has drawn attention to this issue in his Bursa rally speech."
The US State Department has expressed grave concern in an official press release, saying that this is effective censorship.
"The United States is deeply concerned that the Turkish government has blocked its citizens' access to basic communication tools.  We oppose this restriction on the Turkish people's access to information, which undermines their ability to exercise freedoms of expression and association and runs contrary to the principles of open governance that are critical to democratic governance and the universal rights that the United States stands for around the world.  

We have conveyed our serious concern to the Turkish government, urge Turkish authorities to respect the freedom of the press by permitting the independent and unfettered operation of media of all kinds, and support the people of Turkey in their calls to restore full access to the blocked technologies."
However there have long been calls for internet controls by justice ministries all over the free world. Material which is banned elsewhere for valid reasons, for example because it may prejudice a court case, invade someone's privacy or be downright libellous, can easily be placed on the internet and seen by millions, making a mockery of court orders and injunctions.
We may question Erdogan's sincerity in using this argument for banning Twitter, but doing so puts him in line with the general opinion in democratic countries, not in opposition to it.
________________________
So Who is the Enemy?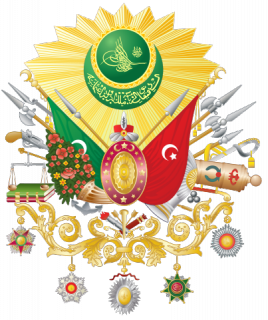 Erdogan has said, "I don't care what the international community says at all. Everyone will see the power of the Turkish Republic." This can be taken two ways. The general interpretation is that he is invoking the power of the authorities over the people.
The younger generation, impatient of seeing long promised reforms, has posted information via the social media about the excesses of the government and specific instances of alleged corruption. The state doesn't like it, and is retaliating.
The other interpretation is that Turkey will not be destabilised by outside powers, and will not give the means to do so simply because it is told it must. Turkey is in a vital strategic position, on the pathway to all the major conflict zones and a longstanding US troop and supply base.
Erdogan could equally be saying that Turkey will not be held hostage by the international community and will dictate its own terms of engagement in future, and defend itself against foreign interference, even by friendly powers.
Erdogan has identified both the outside world and his own people as the enemy.
"The Turkish nation is under attack and the masses must close ranks to resist," he has said. An insightful video commissioned by the ruling party, with an official transcript by the State, sheds light on who all enemies "foreign and domestic" are.
This is a standard trick – saying that if people don't agree with you they are agents of foreign powers. All true Turks support Erdogan, he thinks. No one could believe that every loyal citizen of any country would have the same opinion. But Turkey itself was founded on the principle that only certain values can be part of it and others, such as Islam and rule based on it, which are seen as forces for good elsewhere, must not be. Censorship of those who have those values, in fact.
If these principles are the only ones for Turkey, as all its governments have claimed, the country should be free of outside influence, free of destabilisation by external powers, free of being obliged to follow any consensus. It is not good to stop people speaking their minds.
But if you found a state such as Turkey, what else will you ultimately get? And when other countries restrict free speech themselves in their own way, as every democracy does, should you be surprised when your own deeds and arguments are used against you?
Seth Ferris, investigative journalist and political scientist, expert on Middle Eastern affairs, exclusively for the online magazine "New Eastern Outlook."
Editing: Jim W. Dean and Erica P. Wissinger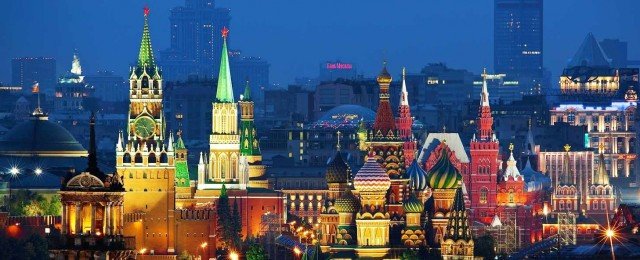 _______________________
Jim W. Dean was an active editor on VT from 2010-2022.  He was involved in operations, development, and writing, plus an active schedule of TV and radio interviews.
ATTENTION READERS
Due to the nature of independent content, VT cannot guarantee content validity.
We ask you to
Read Our Content Policy
so a clear comprehension of VT's independent non-censored media is understood and given its proper place in the world of news, opinion and media.
All content is owned by author exclusively. Expressed opinions are NOT necessarily the views of VT, other authors, affiliates, advertisers, sponsors, partners or technicians. Some content may be satirical in nature. All images within are full responsibility of author and NOT VT.
About VT
-
Read Full Policy Notice
-
Comment Policy