The Sewol Disaster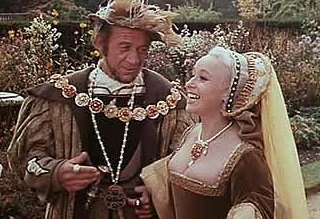 I hope every one has had a pleasant Easter, with lots of eggs.  This Easter in England has not just been a religious feast, but a feast for historians as well.  Up Pompeii, starring Frankie Howerd and Sir Michael Hordern, and Carry on Henry, starring Sid James as His late Majesty King Henry VIII, have been on TV, filling in some of the gaps in the more formal histories about life in ancient Pompeii and the marital troubles of Henry VIII.
Intelligence analysis, at least in part, is about connecting dots.  To do that you have to use your 'Filbert', as DelBoy Trotter used to say to his younger brother Rodney in the BBC's hilarious long-running comedy Only Fools and Horses.  'Filbert' by the way is a reference to 'nut', i.e. head.  Journalists, politicians and bureaucrats have trouble using their Filberts.
Things usually happen for a reason.  When bad things happen they are very often planned.  Of course accidents happen too, like the editors missing the 'r' out of my surname in the title to last week's column!
After the USS Pinckney, God Bless her, whacked that Chinese sub, I half-thought there might be some kind of retaliation.  It looks like it's happened.
Folks should have been keeping an extra weather eye out for trouble, but of course the official cover-up of the MH 370 meant that no one outside INTELCOM was thinking in terms of Chinese state responsibility.
Security can be a bummer, because it means you have to be alert.  The penalties for getting it wrong can be severe.  My lady friend and I are taking a domestic flight out of Luton next week, to go on a too long postponed holiday.  Al Qaeda have a strong presence in Luton, and airside access at the airport via local Salafists, so it means I have to think about the safety of the plane and make a few calls I'd rather not make.
It goes with the territory, I'm afraid.  You cannot just sit back fat, dumb and happy, especially if you've annoyed al Qaeda, and the Cabinet Office, which tends to control airport security at several removes!  There is nothing more irritating than having your plane blow up in mid-air.  It can cause a flight delay, for one thing, and you are bound to spill your drink.
________________________
The Sewol
The South Korean registered Sewol was a 20 year old 6,826 ton roll-on roll-off ferry, of Japanese construction.  She was modified by adding additional cabins on her aft deck, raising metacentric height and reducing her stability.  This increased her attractiveness as a target, as it made (a) made it easier for her to sink and (b) provided good cover.
The modifications were approved however and there is no particular reason for criticising the ship's owners, Chonghaejin Marine Corporation.  She was not particularly unstable by the low standards of RO-RO ferries.
There are grounds for criticising her captain, Lee Joon-Seok, not least for leaving his ship and failing to ensure the safe evacuation of her passengers.  Not for one moment however do I think that we are getting the full story, or anything like it.
The media and authorities always rush to blame individuals, or corporations.  They never stop to think that there might be a deeper conspiracy.  Sometimes there is, sometimes there isn't.  Each case turns on its own facts.  The obsession with blaming individuals, as with the DVD's assassination of JFK, when the media and the Warren Commission fixated on Lee Harvey Oswald, tends to obscure the truth.
________________________
The Proximate Cause of the Disaster
Contrary to initial reports, it does not seem that the Sewol struck a rock.  There was no sign of damage, let alone a gash, on her upturned hull.  One would expect the bow to be damaged in a fatal collision with an underwater obstacle.
It does appear that she capsized after a sharp turn to port, causing vehicles or containerized cargo to shift.  That's where the media and the official investigation will stop.  Not the Intelligence Community's! INTELCOM will want answers to two questions in particular: why did she turn so sharply to port and why was the cargo, or part of it, not properly secured?
Most ships these days do not sail under manual control.  It is quite likely that the Sewol was on automatic pilot when she made that last turn to port.  If so, then we are looking at software sabotage, a Chinese specialty, as I have observed before.
Failure to secure the cargo, if indeed it was not secured, is an anomaly.  Even rookie sailors know to secure the cargo.
________________________
The Kids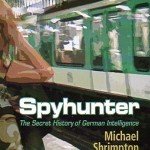 What made the sinking so tragic was the presence of so many kids from the Dawon High School.  As I reveal in Spyhunter German intelligence and sister agencies – and the Germans set up the communist takeover in China and trained their intelligence – go for murdering kids, for the shock and upset value.
There are numerous examples – the Athenia, Comet Yoke Peter, the Aberfan disaster, the Saigon Baby Lift C-5 Galaxy tragedy and numerous school and college shootings.  One of those, Virginia Tech, involved a North Korean sleeper agent.
The presence of so many kids aboard the Sewol is a red flag for me.  This one smells, and it's not just my sensitive nose.  One thing we can be sure of – there won't be a thorough investigation.
________________________
MH 370
Some of my friends warned me about calling this one so quickly, fearful that the wreckage might be found in the Indian Ocean, making me look an idiot.  Of course if the facts change I will change my opinion, but the chances of any one finding some genuine MH 370 wreckage in the Indian Ocean are not high.
Sensibly, the Aussies, who are now in the loop on the Chinese shoot-down of the 777, are laying the groundwork for scaling down the search.  I would not be surprised if the subject came up during the Duke of Cambridge's visit this weekend to RAAF Amberley, where as it happens one of my brothers is stationed.
I have not been surprised at the total failure of the extensive search to find any genuine wreckage.  I am a bit surprised, though, about the black boxes, as I thought the Chinese might have faked a couple. It looks like they settled for a few transmitters, which wasn't very enterprising of them.
If the ChiComs aren't careful their reputation for being the world's leading forgers and fakers will be damaged.   If you can't rely on the Chinese to knock up a couple of black boxes for you, who can you rely on?
________________________
Novo Rossiya
The crisis in Eastern Ukraine, or Novo Rossiya, as I think we can now safely call it, is coming along nicely, for the Good Guys that is.  For the benefit of new readers, if there are any, the Russians are the Good Guys, standing up to the DVD and the Europe's Evil Empire, a.k.a. the European Union.
The GRU boys have been doing good work, upsetting the Ukrainians and Senator Kerry.  One of the locals appears to have gone over the top with a silly leaflet about the Jews, although that sounds more like a DVD psyops plot, seeking to distract attention from the neo-fascist, pro-German scumbags now in charge in Kiev.
The ground is hardening nicely and we should see some major developments soon.  Dear old President Putin continues to play a blinder, attracting huge Eurosceptic support in the UK.  My friend Christopher Booker, in his rather more widely read column in the Sunday Telegraph today, blames the EU fairly and squarely for the Ukrainian crisis.
He's right, with respect, just as he is right to expose global warming fraud.
________________________
Bunkerville Ranch
Well done Cliven Bundy and the good folk who went to his aid!  I must confess it was a surprise here in England to learn that the federal government had gone in for cattle rustling.  We have always understood that whilst you can get away in America with stealing a man's wife, or even his automobile, stealing his cattle is viewed as a grave crime indeed, and rightly so.  Whitehall is just as bad.
________________________
Movie of the Week – The War Lover (1962)
Although it features a strong American cast and B-17s, this is actually a British, not an American, movie.  The leads are played, and played well, by Steve McQueen and Robert Wagner.  McQueen's character is a psychotic B-17 commander, Captain Rickson.
Wagner plays his rather more stable co-pilot, Lt Bolland, who falls in love with a nice English girl, played by Shirley Ann Field.  A young Michael Crawford, later made famous in the TV comedy series Some Mothers Do 'Ave 'Em, plays 'Junior', their ball gunner.
The flying sequences, featuring real B-17s, or PB-1Ws, are impressive.  The critics panned it, but I can't think why.  Steve McQueen was, and Robert Wagner is, a fine actor.  The effort involved in getting the 17s over to England was a feat in itself.  There are thoughtful reflections on the nature of war and its effects on those called to fight.
There are however a couple of weaknesses in the plot.  The timeline is a bit confused for one thing.  There are references to Operation Torch, in November 1942 (carefully timed so as not to affect the 1942 mid-terms), but the movie is set in 1943 and the planes are made up to look like B-17Gs.  The F model would have been more historically accurate.
A bjgger weakness is the character of Captain Rickson, who is not a nice person, whereas, as we all know, Americans tend to be nice.  Steve McQueen's character would have been more at home in the Luftwaffe.  The federal government does employee psychotics from time to time, but they tend to be steered towards the FBI.
April 20th
Rossiya
___________
Spyhunter

Michael Shrimpton is a barrister, called to the Bar in London 1983. He is a specialist in National Security and Constitutional Law, Strategic Intelligence and Counterterrorism. Michael was formerly an Adjunct Professor of Intelligence Studies in what was then the Department of National Security, Intelligence and Space Studies at the American Military University.

Michael's ground-breaking, 700 page intelligence text "Spyhunter: The Secret History of German Intelligence" was published in England by June Press on April 14, 2014.
________________________
Editing: Erica P. Wissinger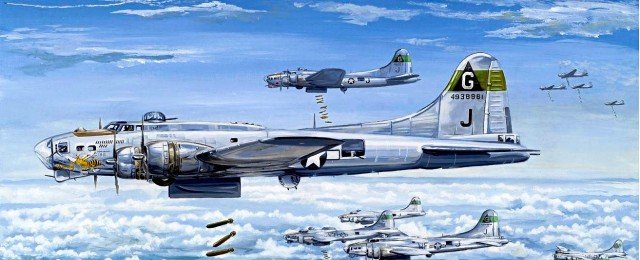 __________________________________
Michael Shrimpton was a barrister from his call to the Bar in London in 1983 until being disbarred in 2019 over a fraudulently obtained conviction. He is a specialist in National Security and Constitutional Law, Strategic Intelligence, and Counter-terrorism. He is a former Adjunct Professor of Intelligence Studies at the American Military University.
ATTENTION READERS
We See The World From All Sides and Want YOU To Be Fully Informed
In fact, intentional disinformation is a disgraceful scourge in media today. So to assuage any possible errant incorrect information posted herein, we strongly encourage you to seek corroboration from other non-VT sources before forming an educated opinion.
About VT
-
Policies & Disclosures
-
Comment Policy
Due to the nature of uncensored content posted by VT's fully independent international writers, VT cannot guarantee absolute validity. All content is owned by the author exclusively. Expressed opinions are NOT necessarily the views of VT, other authors, affiliates, advertisers, sponsors, partners, or technicians. Some content may be satirical in nature. All images are the full responsibility of the article author and NOT VT.